The vast majority of the world's approximately 200 countries have declared at least a single case of COVID-19 since it first emerged in Wuhan, China, late last year.
But there are around a dozen nations that have not reported a single case of the Chinese Communist Party (CCP) virus so far as of Thursday, according to Statista and Fox News.
They are Tajikistan, which has a population of about 9 million; Turkmenistan, with a population of nearly 6 million; Lesotho, with a population of 2.2 million; North Korea, which has a population of 25 million; and Yemen, which has a population of 28 million.
Countries with less than a million people that have reported no cases include Vanuatu, Tonga, Tuvalu, the Solomon Islands, Samoa, Palau, Kiribati, and Comoros.
"Two countries in Africa—Lesotho and Comoros—are still officially free of the coronavirus. In recent days, both South Sudan and Sierra Leone reported their first cases, some of the most recent African countries to do so. The virus also remains mostly undetected in the smaller Pacific island nations such as the Solomon Islands and Vanuatu," Statista wrote.
North Korea, which shares a border with China has claimed for months that it has no cases. But nearby South Korea has reported a significant number of cases.
"Not one single person has been infected with the novel coronavirus in our country so far," Pak Myong Su, a top North Korea health official, told AFP last week. "We have carried out preemptive and scientific measures such as inspections and quarantine for all personnel entering our country and thoroughly disinfecting all goods, as well as closing borders and blocking sea and air lanes."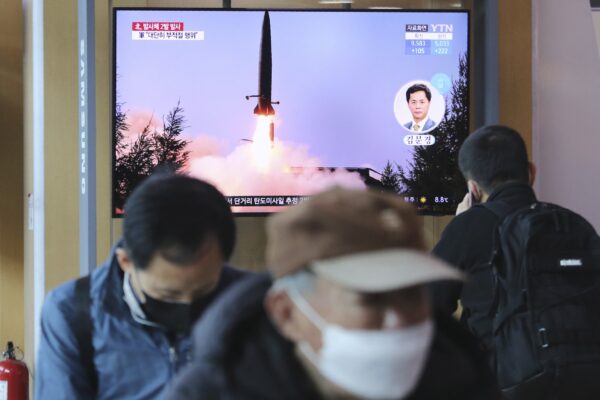 This week, the World Health Organization (WHO) told Reuters the reclusive, communist nation has more than 500 people in quarantine.
"As of 2 April, 709 people—11 foreigners and 698 nationals—have been tested for COVID-19. There is no report of a COVID-19 case. There are 509 people in quarantine–two foreigners and 507 nationals," Dr. Edwin Salvador, the WHO Representative for North Korea, told the news agency. "Since 31 December, 24,842 people have been released from quarantine, which includes 380 foreigners," he said.
But North Korea's claims have been met with doubt.
Gen. Robert Abrams, commander of U.S. forces in South Korea told the New York Post: "I can tell you that is an impossible claim based on all of the intel we have seen."
Turkmenistan, like North Korea, is ruled by a totalitarian regime and is among the most heavily censored countries in the world. Last month, the country banned the word "coronavirus," according to Reporters Without Borders, which noted the country's directive.
Yemen, meanwhile, has been embroiled in a five-year-long civil war. Reports this week said Saudi Arabia announced a two-week ceasefire in Yemen amid the pandemic.