Four House Republicans joined Democrats to condemn President Donald Trump's tweets about four progressive Democrats over the weekend.
The vote on July 17 was 240-187, including four members of the GOP and an independent—Rep. Justin Amash of Michigan, who recently left the Republican Party. All Democrats who partook voted in favor of the non-binding measure.
The four Republicans who voted in favor were Will Hurd of Texas, Fred Upton of Michigan, Susan Brooks of Indiana, and Brian Fitzpatrick of Pennsylvania.
"I voted to condemn the President's tweets today but I hope that Speaker Pelosi also considers holding members of her own party accountable to the same degree to which she holds the President," Hurd wrote on Twitter on Tuesday.
Only 4 Republicans broke with their party to strongly condemn President Trump for his suggestion that 4 freshman Democratic women of color "go home." Official rebukes of the president by Congress are very rare. https://t.co/VseMgNIGqa

— The New York Times (@nytimes) July 17, 2019
Brooks also said she is disappointed "that the Democrats refuse to hold their own members accountable for their targeted, anti-Semitic and hateful speech," according to a statement.
"I agree with a lot of what the President does from a policy standpoint, from tax reform, immigration, when it comes to border security," Fitzpatrick said, reported National Review. "What I disagree with the President on is his tone."
Upton, meanwhile, claimed that he believes Trump's comments were inflammatory, Reuters reported.
However, according to recent poll numbers, Amash, Upton, Fitzpatrick, and Hurd might face trouble when they're up for reelection. Brooks previously announced she is retiring at the end of her term.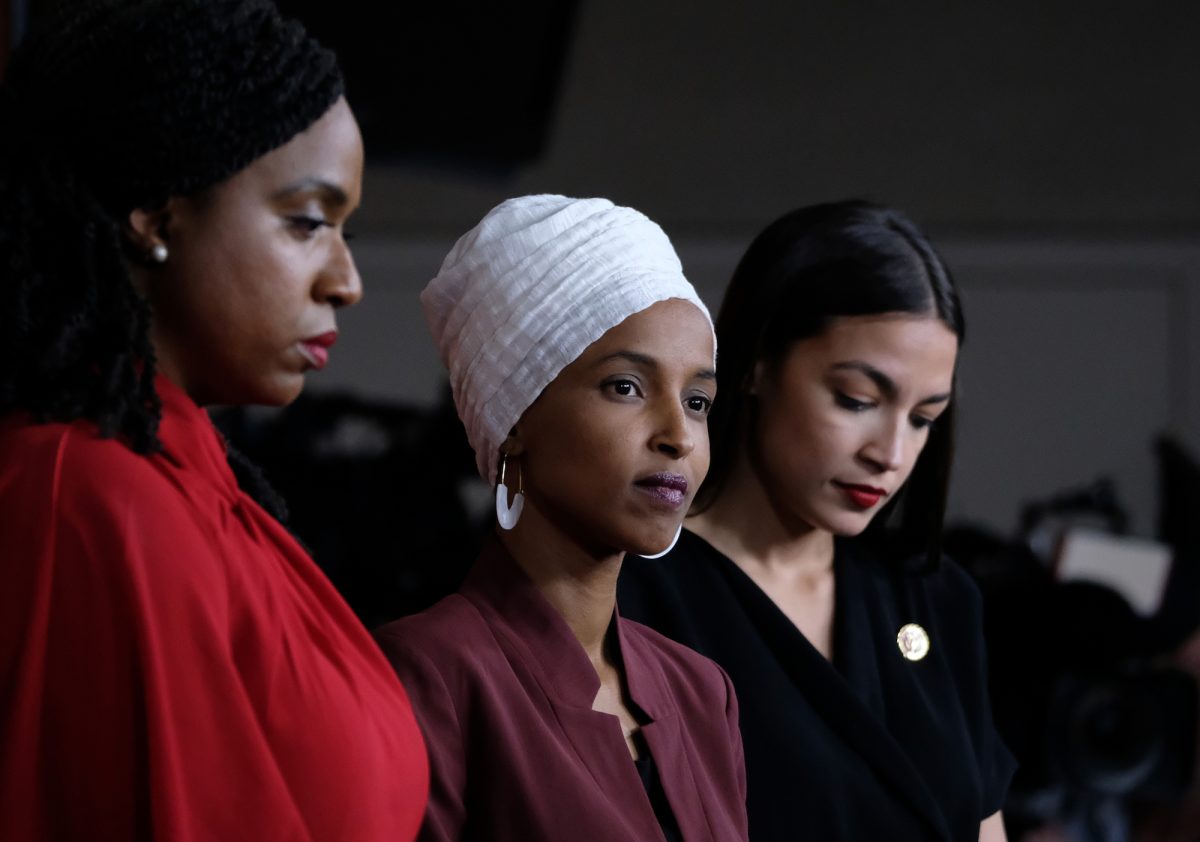 A recent poll from YouGov (pdf) found that about 88 percent of Republicans who were surveyed supported Trump when he told Democrats should "go back" to the "countries whose governments are a complete and total catastrophe, the worst, most corrupt and inept anywhere in the world."
Of the GOP respondents, 48 percent said the tweets were "great," another 16 percent said they were "good," and 24 percent said they were "okay." About 71 percent of Democrats thought his tweets were "terrible" and 16 percent thought they were "bad." Meanwhile, 17 percent of independents said the tweets were "great," 9 percent said they were "good," and 22 percent said they were "okay," while about 19 percent said they were "bad" and 32 percent termed them "terrible," the poll found.
After facing pressure from mainstream media outlets and Democrats, who described his tweets as "racist," Trump said he won't apologize and continued to pillory the furthest-left Democrats, including Reps. Ilhan Omar (D-Minn.) and Alexandria Ocasio-Cortez (D-N.Y.).
"Those Tweets were NOT Racist. I don't have a Racist bone in my body! The so-called vote to be taken is a Democrat con game. Republicans should not show 'weakness' and fall into their trap," he wrote on Twitter. "This should be a vote on the filthy language, statements and lies told by the Democrat Congresswomen, who I truly believe, based on their actions, hate our Country. Get a list of the HORRIBLE things they have said. Omar is polling at 8%, Cortez at 21%. Nancy Pelosi tried to push them away, but now they are forever wedded to the Democrat Party. See you in 2020!"
New Poll: The Rasmussen Poll, one of the most accurate in predicting the 2016 Election, has just announced that "Trump" numbers have recently gone up by four points, to 50%. Thank you to the vicious young Socialist Congresswomen. America will never buy your act! #MAGA2020

— Donald J. Trump (@realDonaldTrump) July 17, 2019
On July 17, Trump highlighted a Rasmussen Reports poll that said his approval rating rose to 50 percent, going up by four points.
"Thank you to the vicious young Socialist Congresswomen. America will never buy your act!" he tweeted.