Herdsman's Death Reported to Inspire Protests in Inner Mongolia
October 25, 2011 4:39 pm Last Updated: October 1, 2015 3:17 pm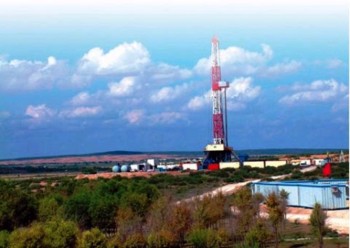 The death of a herdsman known for protecting his pasture and livestock from damage by oil transport convoys has sparked a series of protests, according to a blog reporting on Inner Mongolia.
According to the Central News Agency's report dated Oct. 24, a herdsman named Mr. Zorigt of Uushin Banner, Inner Mongolia, was killed by a collision with an oil transport truck on Oct. 20.
According to Xinhua News Agency, the Chinese authorities in Uushin Banner in the Ordos Municipality, in Southern (Inner) Mongolia, said that Zorigt sped after the truck on his motorcycle, trying to overtake it. But, colliding with the right side of the truck, Zorigt was badly injured and later died in the hospital.
The Southern Mongolian Human Rights Information Center, headquartered in the United States, claimed Zorigt was trying to protect the grasslands when he was killed.
The Germany-based Inner Mongolian League for the Defense of Human Rights said Zorigt's family has been held incommunicado by local authorities.
The blog Southern Mongolian Comment on Current Affairs (http://smglnc.blogspot.com/reports) that rallies are being held in support of the herdsmen's rights during the period of Oct. 24 through Oct. 30 and will include the big cities Hohhot and Bogot.
The death of Zorigt is one instance in a long-running series of grievances held by the native Mongolians. The Mongolians account for less than 20 per cent of the population in Inner Mongolia, and they complain that Han immigrants and developers have incessantly encroached upon their land.
Inner Mongolia has significant mineral resources. In addition to coal and oil, Inner Mongolia is the main source of the rare earth metals needed by high-tech industries worldwide; Uushin Banner has been dubbed the "home of natural gas in China."
The largest protests in Inner Mongolia in 30 years were sparked in May when Mr. Mergen, a herder from the Shiliin-gol League, was killed under similar circumstances when defending his grazing lands from Chinese coal haulers on May 10. In Mergen's case, the driver was executed in August.