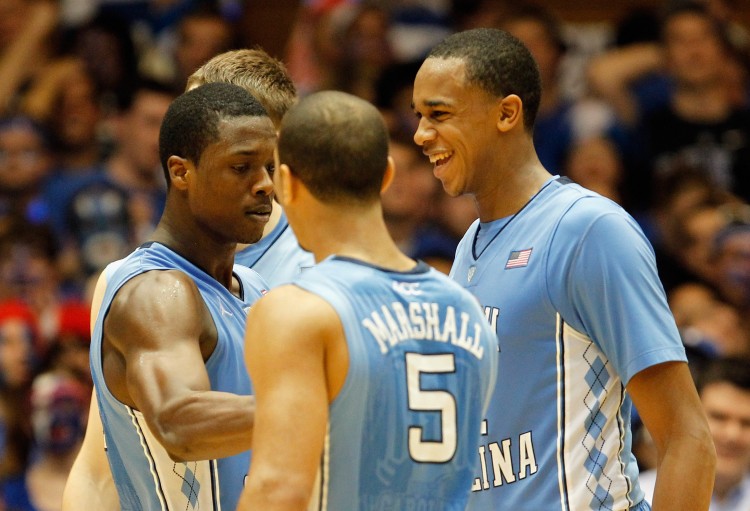 A trio of North Carolina underclassmen, Harrison Barnes, John Henson, and Kendall Marshall, will forego their remaining years of eligibility and enter the NBA draft, according to a release on the school's website.
"It's a great day for three youngsters who are taking another step toward their ultimate goal of playing professional basketball," said North Carolina head coach Roy Williams "On a very small stage, it's a sad day for me because I won't get to coach them again. All Tar Heel fans will miss them greatly, as well."
Henson, a junior power forward, averaged 13.7 points, 9.9 rebounds, and 3.2 blocks this past season for the 32-6 Tar Heels. Barnes, a sophomore forward led the team in scoring at 17.1 points per game after being the top recruit in the country two years ago. Marshall, a sophomore point guard was second in the country in assists at 9.8 per game.