As Orange County, California, experiences a surge in domestic violence calls related to the COVID-19 pandemic, locals are rallying to ensure resources are available to those in need.
Mandatory stay-at-home orders have increased the threat to potential victims, a local outreach program director told The Epoch Times—and children are at further risk, now that schools are closed.
"Now, it's harder for people to reach out," said Andrea McCallister, director of development at Laura's House, a domestic violence resource center based in south Orange County.
But if they do, Laura's House will be there to support them—and an inspiring group of local high school students is pitching in to help.
Reaching Out
Prior to the March 19 stay-at-home order, victims "might have had the chance to reach out," McCallister said, "when they're at work, or when they're shopping in the grocery store."
But now, "there's more situations where there's more strain in the home," she added. "It has a huge effect on children, and their stress and anxiety."
According to Orange County Sheriff Don Barnes, domestic violence calls have increased 25 percent from 2019 to 2020, year to date.
"Calls for service overall are down, but that particular category of calls for service has increased 25 percent for domestic violence-related calls," Barnes said at an April 16 press conference.
He added that calls for family disputes increased 24 percent, and child custody dispute calls increased 30 percent.
The trend is particularly worrisome concerning children.
"At least when they go to school, they're gone for several hours where they're not exposed to the abuse of their home," said McCallister.
But now that children aren't going to school, there are "a lot more situations at home happening," due to the additional strain. Hands-on support, such as art and play therapy, has become difficult for Laura's House to provide.
"Trust is established when you have an in-person meeting with the child," she said. "It's more difficult to do that virtually."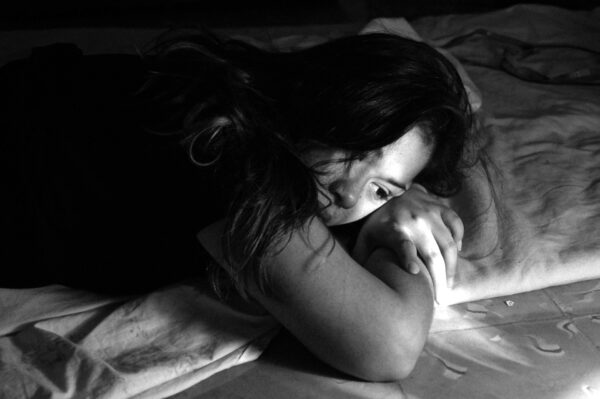 Helping Victims of Abuse Step Up
Laura's House, founded in 1994, offers shelter and support services for victims of abuse throughout Southern California. The state-approved agency also offers counseling, legal help, education, workshops, and transitional housing to abused women, men, and children.
McCallister said that victims are facing "a lot of extra stress," because many court dates that protect them have been postponed due to social distancing measures.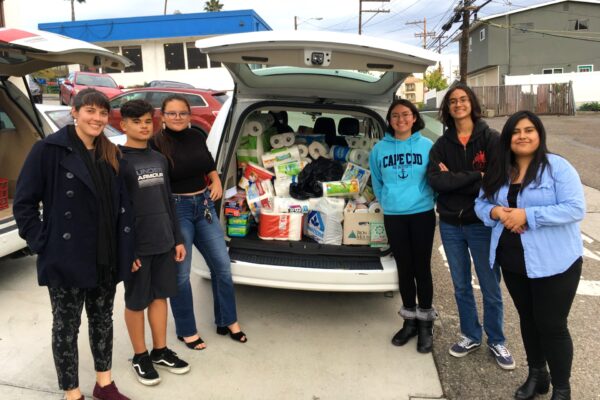 "The courts have extended the period of time that the restraining orders are good before it expires, since they can't go for a court date," McCallister said. "If there's no court date in sight, they need that protective order to help them."
But unfortunately, she said, victims whose court dates have been pushed back indefinitely will lose out on their moment of empowerment—which is a huge part of the advocacy within Laura's House.
"A lot of times, for our clients, that's their first kind of step forward, where they say, 'I'm not going to allow this to happen to me anymore. You're not going to do this to me anymore,'" McCallister said. "A lot of times, it's the first time they've stood up for themselves."
For that empowerment moment to be delayed is "a bit disheartening for people who are ready to make a change," she said.
Inspired to Help
One of the sponsors of Laura's House is "Inspire to Be," a campus club at San Clemente High School. The club, formed in 2017 by current seniors Trinity Rose Acfalle-Carranza and Genavieve Koenigshofer, is dedicated to "improving the lives of and inspiring children, families, and those in need."
The club partners with other local nonprofit organizations to do community outreach and volunteer work, including food drives, youth voter registration, and foster programs.
They've been partnered with Laura's House since the club's inception, raising $4,000 in goods for the agency in the first year alone—while standing in front of the Albertson's market at San Clemente's Plaza Pacifica.
Now they've stepped up to the plate again—by creating a GoFundMe page to help Laura's House raise $2,500. The money will be used for telecounseling, legal services, and maintaining a 24-hour support hotline for victims of abuse.
Koenigshofer said she felt it was important to continue the club's commitment to Laura's House and step up during a time when the vulnerable are most at risk.
"We figured it was important to support those trapped with abusive partners or spouses during the shelter-in-place," she told The Epoch Times. "It's especially important that we continue to support this organization that might often be overlooked."
The club has linked the campaign to a "virtual cookbook" they've created on YouTube that provides recipes for communities in quarantine.
"We are teaching people how to cook their favorite family recipes and dessert," Koenigshofer said.
"You can still find a way to make a difference in your community," Acfalle-Carranza told The Epoch Times. "That's the message that we're trying to send to them—and hopefully give them a fun recipe for dinner along the way."
She said the isolation brought about by the pandemic could unfortunately increase the need for Laura's House services.
"The people that are regularly being subjected to this treatment, it may be intensified because of the circumstances they're being subjected to," she said. "It is very unique to each case."
Orange County law enforcement officials urge community members to report any kind of abuse—even if it's only a suspicion.
"I'm asking you today, as members of the public, to report abuse," District Attorney Todd Spitzer said during the April 16 news conference.
"I would much rather have you call and report suspicious activity and be wrong, than fail to report it and have something terrible happen to one of these members of the community."