MADRID—A mid-air collision between a sightseeing helicopter and a small plane on the Spanish island of Mallorca killed seven people on Sunday, Aug. 25, authorities said.
The victims included three adults and two children on the helicopter and two local men on the light plane, the regional government of Spain's Balearic Islands, which include Mallorca, said in a tweet.
Confirmació oficial. A les 13.35 hores d'avui s'ha produït un accident aeri entre un helicòpter i un ultralleuger a Inca, carretera vella de Costitx. El primer balanç és de 5 persones mortes, una d'elles menor d'edat. Els serveis d'emergències estan actuant.@112IllesBalears

— Govern Illes Balears (@goib) August 25, 2019
The five people on board the helicopter, most were German, the Balearic Islands government said on Twitter. One of the helicopter victims was Italian, private Spanish news agency Europa Press said.
Local media reported the helicopter was on a sightseeing tour. All the people on board the two aircraft were killed.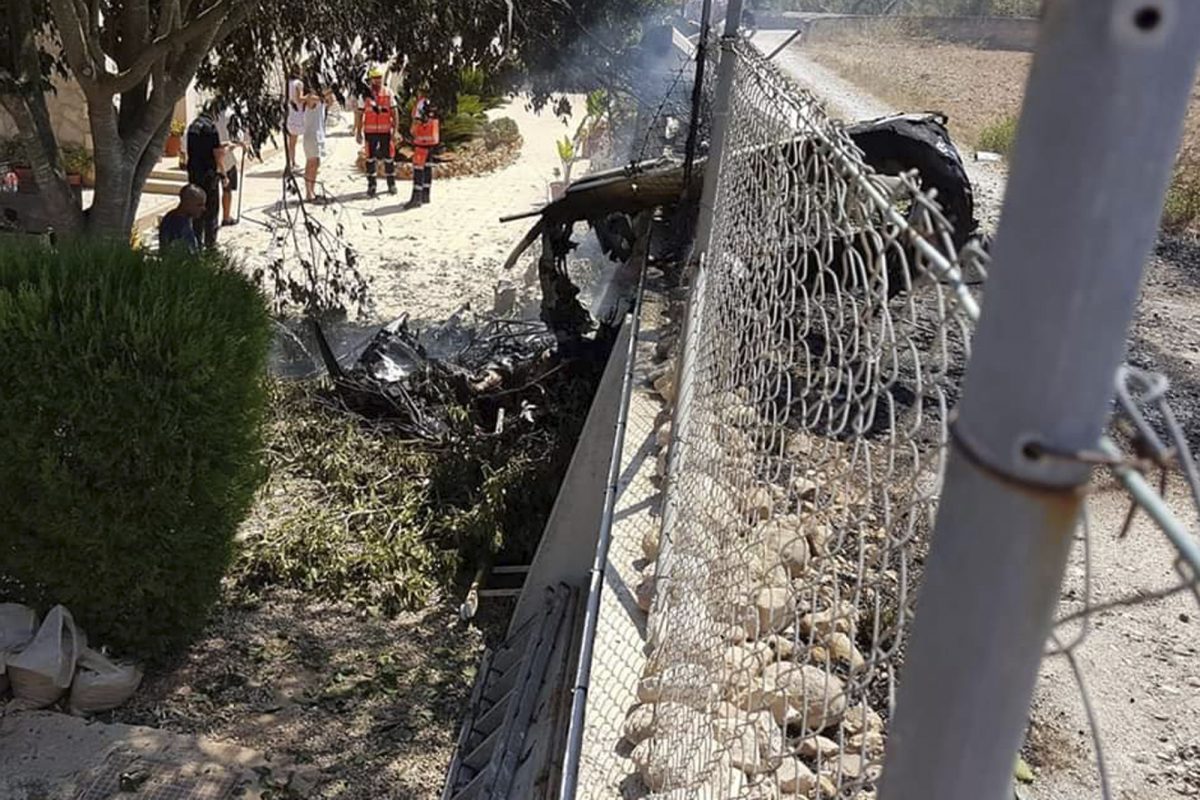 Part of the wreckage from the aircraft landed near houses in a rural area.
The cause of the accident was not yet known. Emergency services were notified of the crash at 1:35 p.m. time in the municipality of Inca.
Authorities have opened an investigation into what happened.
MID-AIR CRASH: Seven people, including two children, were killed after a sightseeing helicopter and a small plane collided over the Spanish island of Mallorca, with some of the wreckage landing near houses in a rural area. https://t.co/qJR6QwnCdk pic.twitter.com/kNkBW8AKnH

— World News Tonight (@ABCWorldNews) August 25, 2019
Spanish acting Prime Minister, Pedro Sanchez, sent his condolences on Twitter to the victims' families and expressed sadness at the "tragic accident."
"My solidarity and love for the families of the victims that lost their lives in this tragic accident," Sanchez tweeted.
Siguiendo con preocupación las informaciones que nos llegan desde Inca, en Mallorca. Mi solidaridad y cariño para las familias de las víctimas que han perdido la vida es este trágico accidente, entre ellas un menor de edad. https://t.co/CB9zSmLM35

— Pedro Sánchez (@sanchezcastejon) August 25, 2019
No further details were immediately available.
Reuters contributed to this article.