A winter storm pushing across the Upper Midwest is expected to dump more than a foot of snow in parts of Minnesota and Wisconsin.
The National Weather Service reports blizzard conditions Sunday in parts of eastern North Dakota and northwestern Minnesota. Officials have issued a travel alert for north-central, northeastern and southeastern North Dakota due to snow and blowing snow. No travel is advised in south-central North Dakota due to freezing rain and snow.
Milwaukee County Executive Chris Abele has declared a snow emergency for county employees. Milwaukee County courts and nonessential county services will be closed Jan. 28. Milwaukee Public Schools also will be closed Jan. 28.
Chicago could see 6 inches of snow.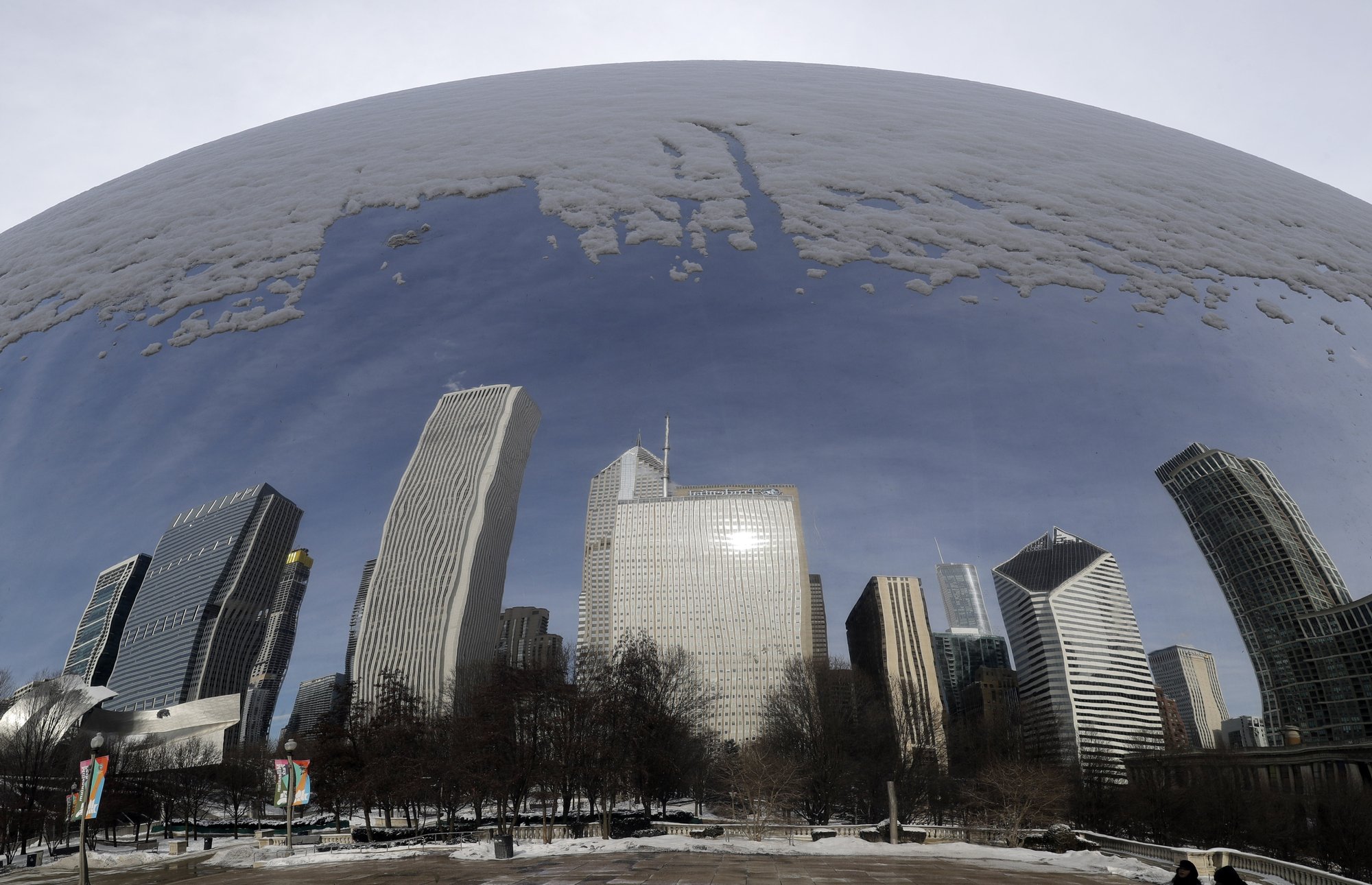 Forecasters say arctic cold will follow the snow.
Meteorologist Tyler Hasenstein of the National Weather Service in Chanhassen, Minnesota, says parts of far southeastern Minnesota into western Wisconsin could see a foot to 14 inches of snow.
Snow and Ice Storm Hits East Coast, Hundreds of Thousands Without Power
"Winter Storm Avery," as dubbed by the Weather Channel, is set to spread snow, ice, and rain across the U.S. East Coast, from Nov. 15 to Nov. 16.
Winter storm warnings and winter weather advisories were sent out from Missouri to the Northeast. The Ohio Valley, which includes Indiana and Ohio, also saw ice storm warnings from the National Weather Service.
AccuWeather reported that as of 1 p.m., hundreds of thousands of people were without power due to the storm.
"There is the potential for 6-12 inches of snow from western Maryland to northwestern Maine; however, sleet and freezing rain may cut down on accumulations," AccuWeather's Alex Sosnowski wrote.
"In some areas, it is possible that 1-2 inches of sleet falls on top of the snow," he added.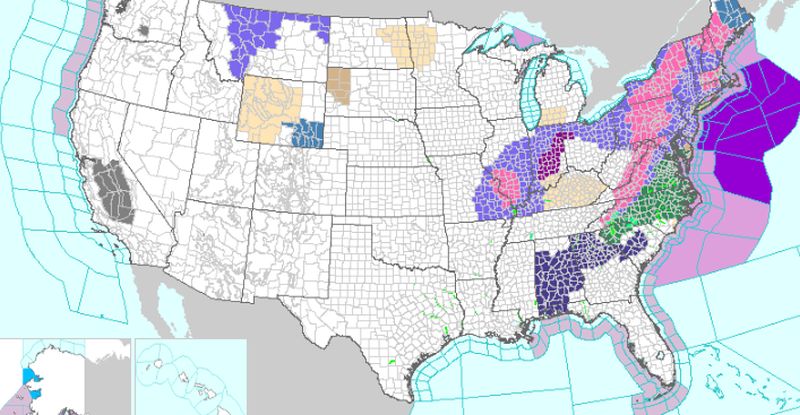 The NWS highlighted the storm's severity: "A significant winter storm is developing across parts of the central and eastern U.S. A strong upper-level low will move through the Ohio Valley today, causing the area of snow and freezing rain there to persist and move northeastward."
Meanwhile, wet snow and sleet are moving up the heavily populated Interstate 95 corridor from Philadelphia to the New York City area, according to forecasters.
Nine inches of snow has already fallen in Wright City, Missouri; while about 6 inches has fallen in Middleway, West Virginia, AccuWeather noted. Meanwhile, 6 inches fell in Hillsboro, Virginia.
Can you spot the #GatewayArch? In St. Louis, #Missouri, the Gateway Arch could barely be seen through the falling #snow on the morning of November 15. (Instagram/@_john__davis)
Use #AccuPhoto to share your weather photos with us! pic.twitter.com/FfAnDRgLwX

— AccuWeather (@accuweather) November 15, 2018
"Snow of over a foot is possible in portions of interior Pennsylvania and New York. Widespread Winter Storm and Ice Storm Warnings, as well as Winter Weather Advisories, are in effect, with Winter Storm Watches in place in the Northeast," said the agency on Nov. 15 at 3 a.m.
So far, two people have died. On Nov. 14, a tour bus overturned in DeSoto County, Mississippi due to slick road conditions caused by the storm, The Associated Press reported. Forty-four others were injured in the crash.
But, it added, that the heaviest snow and ice will remain west of Washington D.C. and New York City.
Winter Storm Avery bringing a triple threat: Snow, Ice and Rain! Millions under Winter Alerts and ice impacting parts of Indiana and Ohio. We're breaking it all down at 5 am ET on @AMHQ with @TWCChrisBruin pic.twitter.com/QLdPd8Ym1u

— Kim (@k_yo_media) November 15, 2018
The Weather Channel said winter storm warnings are in effect for about 2 million people.
Because of ice, trees and power lines were downed in areas in Indiana, Ohio, and Kentucky on Nov. 15. Two to four inches of snow has fallen in the St. Louis metropolitian area.
For Thursday to Thursday evening, "Snow or a mixture of rain, snow, freezing rain and sleet will stretch from the mid-Mississippi Valley into the Ohio Valley, eastern Great Lakes, Appalachians and Northeast into southern New England Thursday," according to the Weather Channel's writeup. "This could potentially include a brief round of snow near or just northwest of the Interstate 95 corridor, including Boston, New York City, Philadelphia, Baltimore and Washington D.C."
Temperatures, according to AccuWeather, will also be 10 to 20 degrees Fahrenheit below average for the middle of November in some areas.
Flight delays are also expected. "Airline passengers and motorists can expect enough snow and ice to create a mess from Washington, D.C., to Portland, Maine, even though a change to rain and flooding in poor drainage areas is forecast. Expect major delays and flight cancellations," AccuWeather reported.
Epoch Times Reporter Jack Phillips contributed to this article