Heat Wave Hitting NYC This Weekend
July 6, 2013 6:04 am Last Updated: July 6, 2013 6:19 am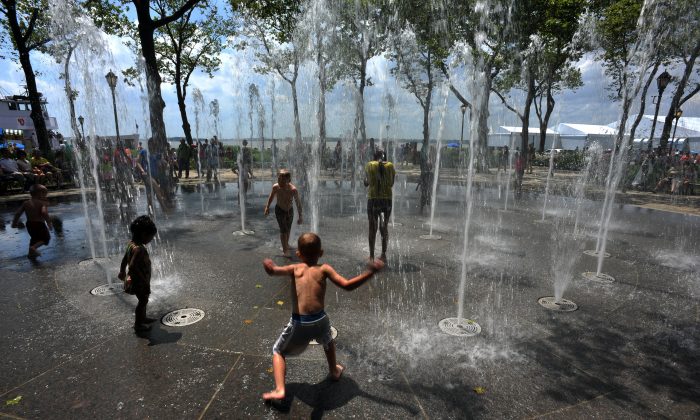 NEW YORK—New York City residents are being advised to take extra care this weekend as a heat wave is set to hit the city.
On Friday, July 5, the National Weather Service (NWS) issued a heat advisory for all five boroughs of New York City through Sunday, July 7, saying it will be "hot and humid." 
The NWS expects temperatures to reach the low 90s, with a heat index in the mid-to upper-90s.
Cooling centers will be open throughout the weekend at locations all over the city. 
Cooling centers are generally open during normal business hours between about 9 a.m. until 5 p.m., but during the weekend you must call in advance for hours or call 311.
The hottest times of day on both Saturday and Sunday will be in the afternoon. People who are already vulnerable will be the most susceptible to the adverse effects of extreme heat.
The combination of high temperatures and humidity will make it feel like at least 95 or 100 degrees, according to the NWS. People are being advised to drink a lot of water, stay out of the sun, and stay in air conditioned conditions, if possible.
Most vulnerable populations, including those over the age of 65 or those on medication, are being particularly advised to stay cool and drink water.
Some signs of heat stress include hot dry skin or cold clammy skin, trouble breathing, a rapid heartbeat, dizziness, confusion, disorientation, nausea, or vomiting.
More information, including the locations of cooling centers, can be found at www.nyc.gov.