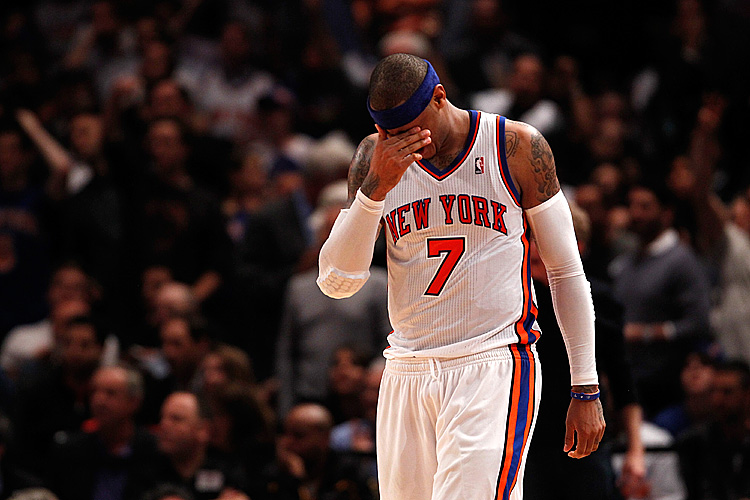 The Miami Heat, after scoring just 58 points through three quarters, broke out in the final period outscoring the Knicks 29–14 to win an ugly Game 3 in New York and take a 3-0 series lead.
LeBron James, who seems a certain bet to win league MVP this season, scored eight points in the first 83 seconds of the fourth and ended up scoring 17 in the quarter and 32 overall in the game.
On the other side, the Knicks who led 40–36 at the half and trailed just 58–56 went cold in the fourth quarter as defensive stalwarts Dwayne Wade and LeBron James harassed the Amare Stoudemire-less team into 5-for-18 (28%) shooting in the final period and.
With Stoudemire out, the Heat focused their attention on Carmelo Anthony who hit just seven of 23 shots. Game 4 will be Sunday in New York.