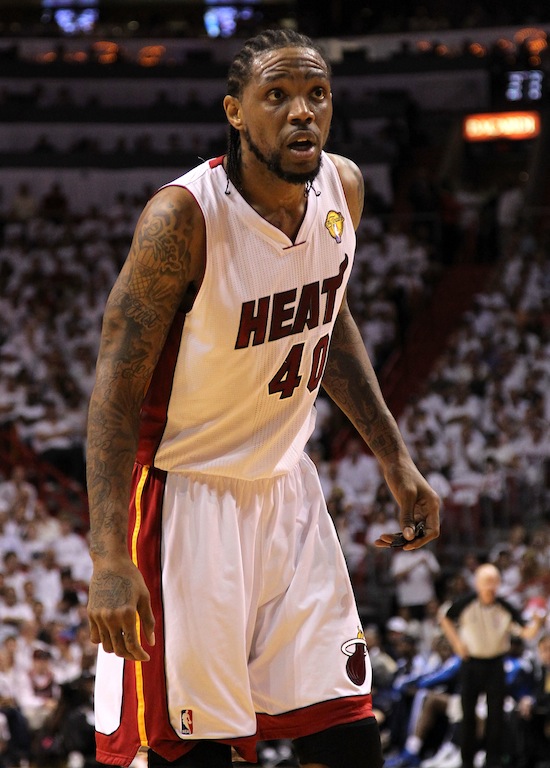 Miami Heat power forward Udonis Haslem has been suspended for Game 6 of the Eastern Conference semi-finals between the Heat and the Pacers, according to a report on the NBA's website.
The suspension stems from Haslem's hard foul on Indiana's Tyler Hansbrough in Game 5, which was ruled a flagrant foul at the time. The foul occurred just minutes after Hansbrough's hard foul on Miami's Dwayne Wade that resulted in a flagrant foul for Hansbrough. Hansbrough's foul opened a cut over Wade's eye.
Hansbrough's foul was upgraded to a flagrant-2 Wednesday but he did not receive a suspension.
"It's very disappointing, obviously," said Miami forward Shane Battier. "But we're a resilient group."
Also receiving a suspension was Miami reserve center Dexter Pittman. Pittman will be out for three games for his flagrant foul against Indiana's Lance Stephenson in the final moments of the Heat's Game 5 win.
The Epoch Times publishes in 35 countries and in 19 languages. Subscribe to our e-newsletter.