A brand of over-the-counter eye drops could be linked to a bacterial infection that left one person dead, the Centers for Disease Control and Prevention (CDC) said in a notice urging consumers to stop using EzriCare Artificial Tears while an investigation is underway.
The CDC said (pdf) in a document circulated by the American Academy of Ophthalmology (AAO) that it has identified at least 50 people in 11 states with Pseudomonas aeruginosa, a type of antibiotic-resistant bacteria. Cases in California, Colorado, Connecticut, Florida, New Jersey, New Mexico, New York, Nevada, Texas, Utah, and Washington have been reported so far, according to the agency.
"These specimens were collected in both outpatient and inpatient healthcare settings," the letter reads. "Patient outcomes include permanent vision loss resulting from ocular infection, hospitalization, and death of one patient with bloodstream infection."
A majority of people used EzriCare Artificial Tears before they developed an infection, the CDC stated.
"At this time, CDC recommends clinicians and patients stop using EzriCare Artificial Tears products pending additional guidance from CDC and FDA [Food and Drug Administration]," the CDC said in a Feb. 1 statement.
Maroya Spalding Walters, head of the CDC's antimicrobial team, told NBC News that the eye drops haven't definitively been linked to the bacteria. The CDC is working with the FDA along with state and local officials to investigate.
"To my knowledge, this is the first time that these highly resistant organisms have been linked to a contaminated product," Walters said.
Disputed
But in a statement countering the CDC's claims, EzriCare stated that it hasn't seen testing linking its eye drops to the antibiotic-resistant bacteria. However, the firm stated that it will discontinue distributing the eye drops.
"As of today, we are not aware of any testing that definitively links the Pseudomonas aeruginosa outbreak to EzriCare Artificial Tears. Nonetheless, we immediately took action to stop any further distribution or sale of EzriCare Artificial Tears. To the greatest extent possible, we have been contacting customers to advise them against continued use of the product," EzriCare stated.
The firm stated that it first received a CDC notice of an investigation on Jan. 20 and hasn't received any consumer complaints of an adverse report linked to its products.
"To the greatest extent possible, we have been contacting customers to advise them against continued use of the product. We also immediately reached out to both CDC and FDA and indicated our willingness to cooperate with any requests they may have of us," stated EzriCare, which noted that the eye drops were manufactured in India by Global Pharma Healthcare PVT Limited and imported into the United States by Aru Pharma Inc.
EzriCare further noted that its "only role in introducing the product to the market was to design an exterior label and to market it to our customers" and that it has "no role in the formulation" or manufacturing of the product, according to the statement.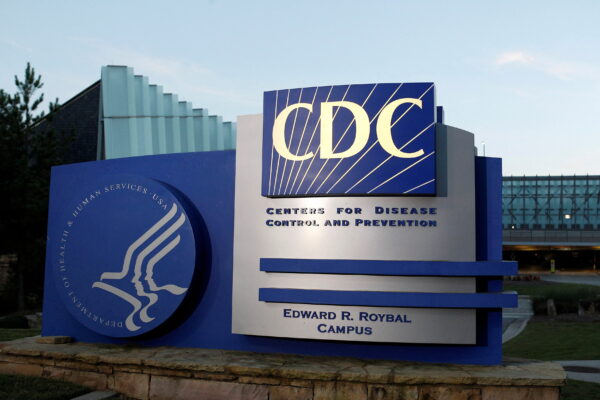 More Details
The CDC letter states that 50 people have been infected across the United States, with 38 cases being part of four "facility clusters" collected between May 2022 and December of 2022.
"In addition to demonstrating carbapenem resistance, isolates in this cluster are resistant to ceftazidime and cefepime," two antibiotic drugs, the CDC stated. "The subset of isolates that underwent antimicrobial susceptibility testing for ceftazidime-avibactam and ceftolozane-tazobactam were also resistant to these agents."
Infected individuals also reported using artificial tears, according to the CDC, noting that "over 10 different brands of artificial tears" were reported. Some patients also used several brands.
EzriCare Artificial Tears was the brand that was most commonly reported, the CDC stated, noting that it was the "only common artificial tears product identified across the four healthcare facility clusters."
"Laboratory testing by CDC identified the presence of VIM-GES-CRPA (the drug-resistant bacteria) in opened EzriCare bottles from multiple lots; these bottles were collected from patients with and without eye infections and from two states," the federal health agency stated.
It also noted that "testing of unopened bottles of EzriCare Artificial Tears is ongoing to assist in evaluating for whether contamination may have occurred during manufacturing."
It's not clear if the affected patients had an underlying condition such as cataracts or glaucoma.
Pseudomonas aeruginosa bacteria are often found in water and soil. Infections generally occur in hospital settings among individuals who have weak immune systems, according to health websites.
As of Feb. 2, EzriCare Artificial Tears hadn't been recalled.