The head of the United States's largest pro-life group announced June 3 a plan to spend $41 million to support President Trump and pro-life members of Congress in the 2020 election cycle, while advocating for more abortion restrictions at the state level.
According to The Hill, the president of the Susan B. Anthony List, Marjorie Dannenfelser, said that the ultimate goal is to overturn Roe v. Wade, the Supreme Court decision that legalized abortion nationwide.
"We'll work closely with our local allies on the most ambitious pro-life legislative agenda in history to aggressively challenge, erode, and finally overturn Roe v. Wade," Dannenfelser said at the organization's annual fundraising dinner in Washington on June 3, The Hill reported.
"On top of this, we'll be protecting our pro-life Senate majority, increasing our ranks in the House, and re-electing Donald Trump."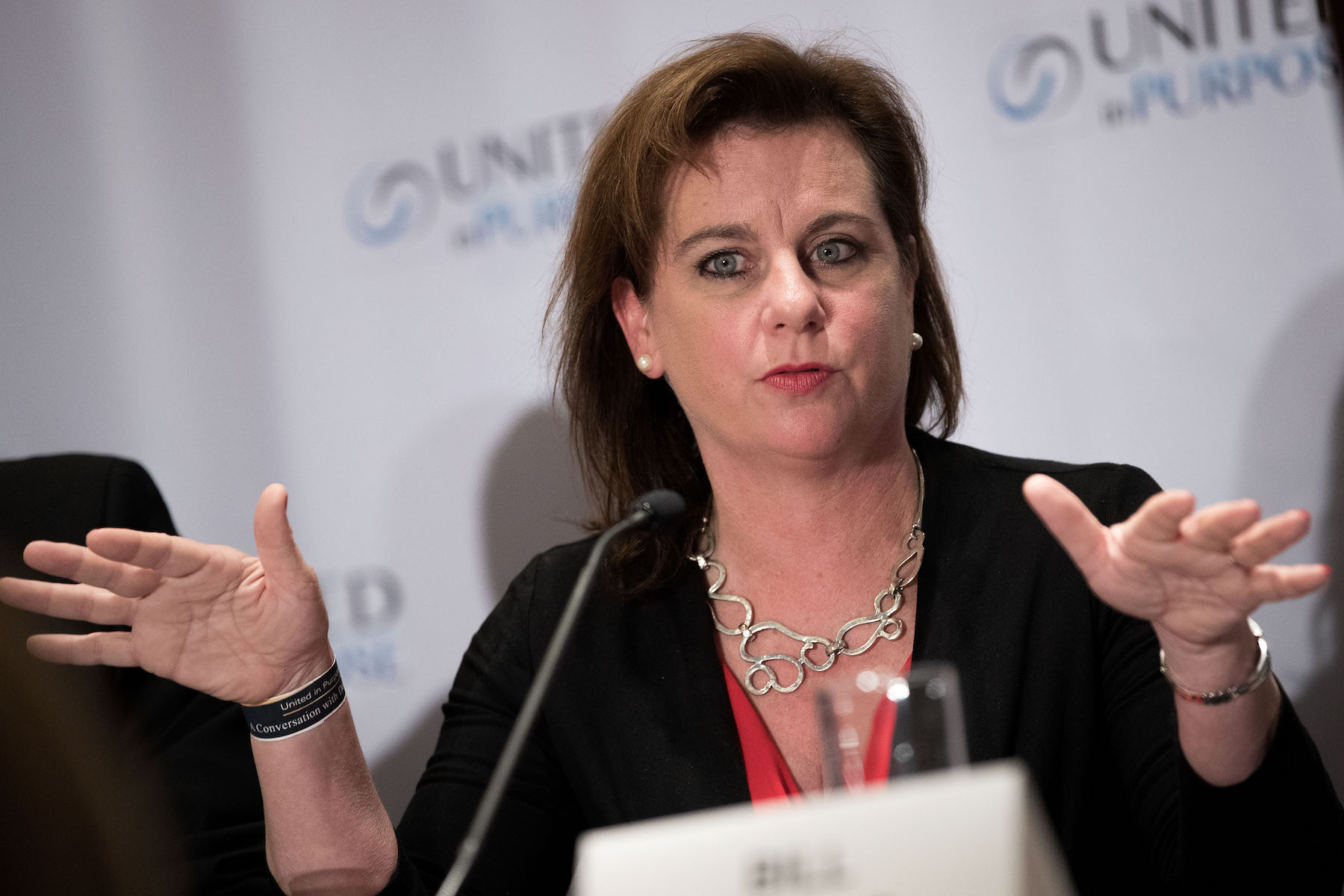 The SBA List is considered a powerful group that supports the campaigns of pro-life lawmakers at the federal and state levels. It held its 12th annual Campaign for Life Gala on June 3.
"Going into 2020, abortion extremists are giving us an unlikely gift, are they not?" Dannenfelser said on the night. "They know that the Roe regime is unwinding and coming to an end. They are overreaching."
Dannenfelser supported the Trump campaign in 2016 as the chair of its pro-life coalition.
She said that the recent abortion bans in states such as Alabama and Ohio are glimpses of an "awakening" in the pro-life movement, and called them some of the "strongest bills ever," according to The Hill.
"State lawmakers acting on their constituents' will have been emboldened to advance pro-life legislation like never before," she said.
Being Pro-Abortion 'is not Real Feminism'
Nikki Haley, former U.N. ambassador under the Trump administration, delivered the keynote speech on the night, saying she had faced difficulties trying to get pregnant.
"We struggled for many years riding a rollercoaster of false hopes and painful disappointment," she said, according to The Hill. "These experiences, the good and the bad, solidified for me what I had known long ago intellectually—that each and every life is a gift from God."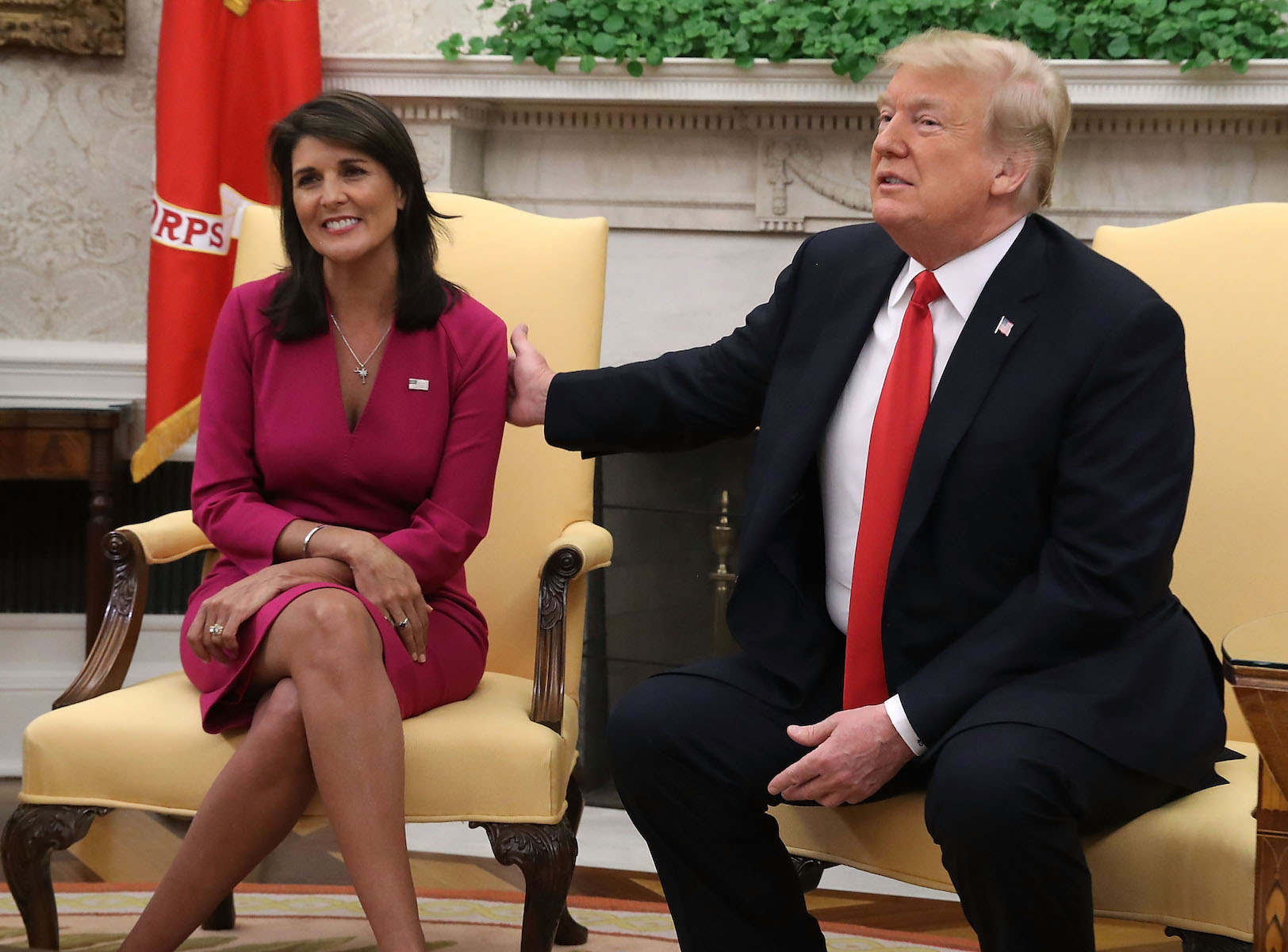 According to a leaked transcript from Axios, Haley said that being pro-abortion "is not real feminism."
"Unfortunately, many on the left use the abortion debate to divide women and demand conformity. They do this in the name of feminism. But that is not real feminism," the transcript read. "The idea that women must adhere to a particular set of values is one of the most anti-women ideas in today's culture. It is a rejection of the ideas of equality and tolerance that the women's movement is supposed to be about."
Haley also said that the discussion around abortion issues should be focused on the baby's right to live.
"Being pro-life is not about being for or against women. It is about being for a baby's right to live—the most basic right there is."
Roe v. Wade
The Roe v. Wade ruling in 1973 prohibited states from banning abortions prior to when the fetus is deemed "viable"—that is, potentially able to live outside its mother's womb.
In Roe v. Wade, the U.S. Supreme Court said that if unborn children are persons, then they have the right to life. The decision concluded that unborn children are not persons, and acknowledged that the case to prohibit states from banning abortions would "collapse" if "the fetus is a person," because then its "right to life would then be guaranteed" by the Constitution.
Norma McCorvey, the real name of "Jane Roe" from Roe v. Wade:

1. Lied about being raped
2. Said she was used by lawyers who simply wanted to change abortion laws
3. Sought, in 2004, to have Roe v wade overturned
4. Called her involvement in Roe the biggest mistake of her life pic.twitter.com/rGmMx2TgaE

— Adrian Norman (@AdrianNormanDC) May 16, 2019
Recent Abortion-Ban Bills
Recently, the Democratic governor of Louisiana, John Bel Edwards, signed into law a bill that would make it unlawful to carry out an abortion after a fetal heartbeat is detected.
Edwards' move made Louisiana the fifth state in the country, behind Georgia, Kentucky, Mississippi, and Ohio, to support the so-called heartbeat bill.
The bill says the prohibition will go into effect if a similar law in Mississippi is upheld by a federal appeals court. But so far, a federal judge temporarily blocked that Mississippi law on May 24.
In Missouri, lawmakers recently approved an 8-week ban on abortion. Meanwhile, Alabama has recently banned nearly all abortions—the exception being for cases where abortion is needed to prevent a serious health risk to the mother.
None of the heartbeat laws or abortion bans have yet come into effect.