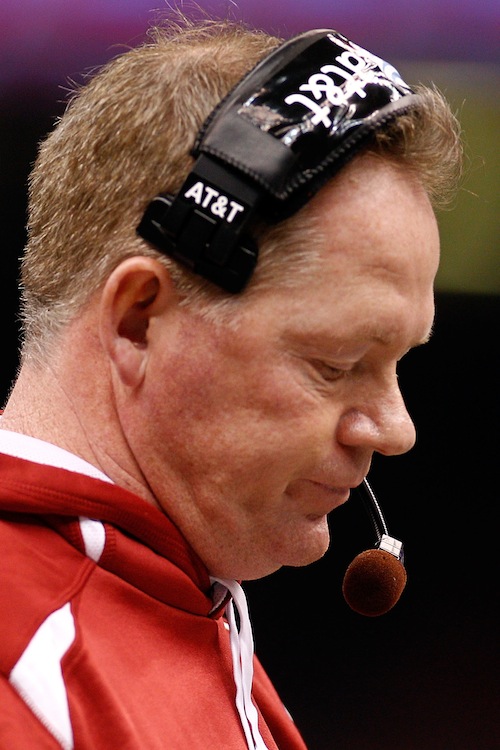 Arkansas Razorback head coach announced the firing of head football coach Bobby Petrino Tuesday night.
The 51-year old Petrino, whose team finished last season ranked No. 5 nationally after winning the Cotton Bowl, was injured in an April 1 motorcycle accident with a female football employee.
Petrino, who is married with four kids, had been reportedly been on paid leave since the accident. Assistant head coach Taver Johnson had been placed in charge of the program while Petrino was on leave.
Petrino had been with the Razorbacks for four years, compiling a 34-17 record. The former head coach at Louisville, where he went 41-9 in four seasons, quit his job as coach of the Atlanta Falcons just 13 games into his first season in 2007 to join the Razorbacks and coach in the SEC.