A Kansas City father died while trying to save a friend's two-year-old great-grandson from gunfire. The shots came from several men walking down the street who aimed fire at a picnic crowd that was gathered next door.
Lamar Montez Sharp, 31, was shot twice in the head, three times total.  "He just ran towards the baby, and that's when he was shot," Sharp's mother Charlotte Barner told Fox4KC.
He died a day later in hospital, according to Kansas City Police Department spokesman Capt. Tim Hernandez, as reported by The Kansas City Star.
Kansas City father dies after saving 2-year-old when gunfire rings out at picnic | FOX 4 Kansas City WDAF-TV https://t.co/x6uDB7JAtK pic.twitter.com/DvbBb6cNIV

— NewsClads (@NewsClads) April 27, 2019
Three other people were also shot but their injuries were not life-threatening.
Earlier that day, Sharp had stopped by his childhood babysitter's home near 53rd and Michigan in Kansas City. She is an elderly woman and he visited her every week.
"That's no surprise to me. That's just who he was," Sharp's aunt, Lisa Barner said.
A huge picnic crowd had gathered next door and it suddenly started raining bullets. Police don't know why this group of men suddenly came and fired at the picnic crowd.
Everyone ran inside to save their lives but Sharp ran outside to protect the baby.
"Just trying to save a baby and that was his instincts. When it comes to kids, he's always been a protector," his mother, Charlotte Barner said.
The baby was saved but Sharp succumbed to the bullets, which took his life just five days before his 32nd birthday.
"It's just sad and unbelievable. It's been very devastating. I haven't been able to go back to work. I mean I can't work a full day. I live in Grand Rapids, Michigan, and to get that phone call—it's just so hard on me," his mother said.
Sharp was an entrepreneur and had been restoring homes the past six years.
"He bought a couple of properties and rehabbed a couple that people are living in right now and he was able to assist on Section 8 and all," his mother said. "Lamar also had a couple more properties that he was starting to rehab. He always wanted to start his own business. He was just a great, all around person who helped everybody."
Victim in quadruple shooting dies from injuries, KCPD investigates homicide https://t.co/YHS4AGSpXK

— The Kansas City Star (@KCStar) April 10, 2019
Sharp's mom described him as an admirable human being. "He was a wonderful son, a wonderful brother and a wonderful father. He was just all that in one. He loved his family," she said.
Sharp's 13-year-old daughter survives him. "He loved his daughter to the point of no end. She was the jewel of his life," his mom said.
An obituary for Sharp on Meaningful Funerals describes him as an unselfish person devoted to his family and friends. "He enjoyed barbequing, traveling, and working on cars. He loved showering his family with jewelry from Kay's and gifts," the obituary said.
In another case of heroism, a California widow and mother of five died while trying to save her children and her pastor after a fire broke out inside her house on Feb. 7, according to officials.
The fire started just before midnight and quickly engulfed the two-story house in Bakersfield.
Kristina Stratton, 38, was outside the house but ran inside to try to save her children.
The four children in the house were able to escape by jumping from the second-story window, but Stratton perished inside. The children were injured but survived.
Pastor Angelo Frazier told ABC 23 that Stratton ran in to try to save her children but couldn't get out.
According to a GoFundMe fundraiser started by a community member, Stratton was a widow. She had home-schooled three of her children who are 8, 9, and 10 years old respectively.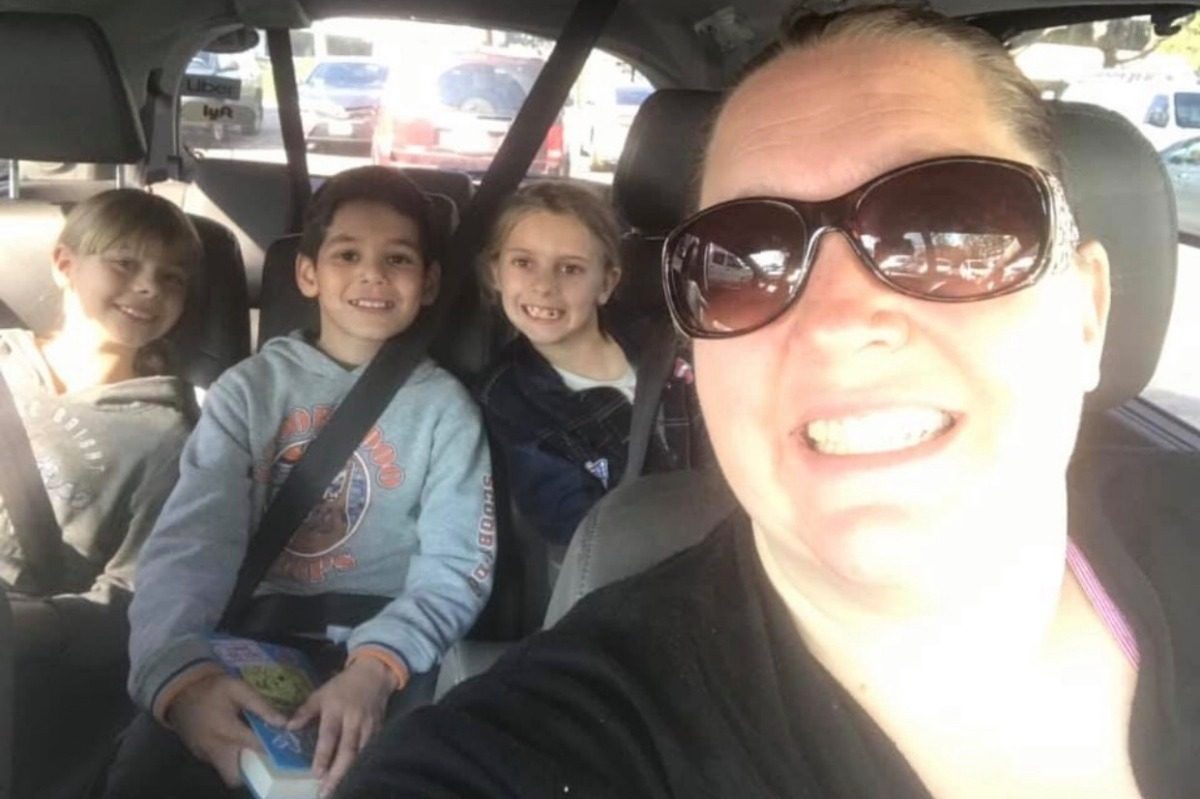 Stratton's sister, Sarah Parks, has been given legal guardianship of the children and the proceeds of the fundraiser will go to her.
"She said the money is going to cover the service/burial and to take care of the kids," wrote Courtney McCorkle, the person who started the account. "They are planning on adding bedrooms to their house to make more rooms for the kids. She also talked about setting up savings accounts for the 5 children to start saving for college. She is overwhelmed and very grateful for all the support."
Epoch Times reporter Zack Stieber contributed to this report.