Hawaii state officials are considering adopting a proof-of-vaccination requirement for inter-island travel, commonly referred to as a "vaccine passport," according to local outlets.
"I would love to pilot it in mid-April with the cards at least for inter-island travel," Hawaii Lt. Gov. Josh Green told KHON-TV on Tuesday, referring to vaccination cards, which serve as one form of proof of having received a COVID-19 shot.
"I think that makes a lot of sense," he added. "It would immediately empower probably about half of our travelers inside the islands to travel safely."
Green also told the outlet that state authorities hope to work with a local developer to create an app that would verify that a traveler has been vaccinated.
"They would be able to verify the health record, they would then encrypt it so people can't steal someone's health record. Although really, all it is is whether you got vaccinated or not and your name and the date it occurred," Green said.
Hawaii tourism officials have expressed support for the scheme.
"That's what we see, families that haven't seen each other for a while that live in Kauai, Maui, Hawaii Island, Oahu. And this will allow that kind of travel to take place without the additional cost of being tested," said Mufi Hannemann, president and CEO of the Hawaii Lodging and Tourism Association, according to KHON-TV.
The final decision about vaccine passports will be made by Hawaii Gov. David Ige, in consultation with island mayors.
Like a 'Mobile Airline Boarding Pass' for COVID-19
While Green did not provide more details about how the app would work, it could be similar to a vaccine passport app recently launched in New York State, called Excelsior Pass.
"Think of it as a mobile airline boarding pass, but for proving you received a COVID-19 vaccination or negative test," is how New York state authorities described the app, with the idea being that a generated QR code could be printed or stored on smartphones, with participating businesses and venues then using a companion app to scan the code and verify vaccination status.
"Businesses and venues can scan and validate your pass to ensure you meet any COVID-19 vaccination or testing requirements for entry," New York state authorities wrote. "Along with your Pass, you'll be asked to show a photo ID that shows your name and birth date to verify that the Pass belongs to you. Adults may hold passes for accompanying minors," they added, noting that using the app is voluntary and that alternative proof of vaccination—such as cards—could be used.
While the idea of vaccine passports has been welcomed by some state officials, others have come out in opposition, seeing it as an invasion of privacy.
Florida Gov. Ron DeSantis said this week he would issue an executive order banning any vaccine passport scheme across the state.
"It's completely unacceptable for either the government or the private sector to impose upon you the requirement that you show proof of vaccine to just simply be able to participate in normal society," DeSantis said at a press conference Monday.
"You want to go to a movie theater. Should you have to show that? No. You want to go to a game, should you have to show that? No. You want to go to a theme park? No. We're not supportive of that," he said.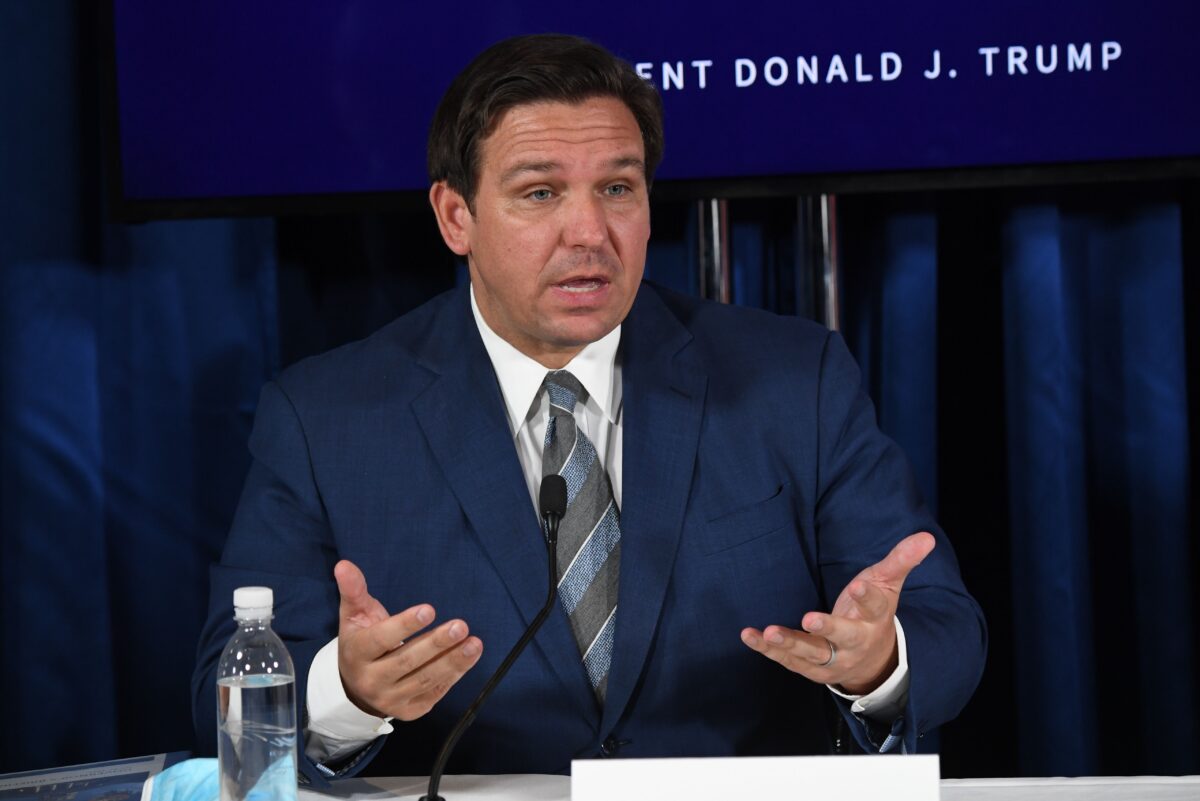 Federally, moves to develop a vaccine passport have been limited to formulating guidelines that could be used as a basis for private sector initiatives. The Biden administration has said it would not be issuing a vaccine credential or storing Americans' vaccination information in a centralized database.
"This is going to hit all parts of society, and so naturally, the government is involved," Andy Slavitt, acting director for the Centers for Medicare and Medicaid Services, said during a White House COVID-19 briefing Monday. "But unlike other parts of the world, the government here is not viewing its role as the place to create a passport, nor a place to hold the data of—of citizens."
"We view this as something that the private sector is doing and will do. What's important to us, and we're leading an interagency process right now to go through these details, are that some important criteria be met with these credentials," he added.
Asked about Slavitt's comments, White House press secretary Jen Psaki confirmed later that day that the Biden administration wants to leave the development of vaccine passports to the private sector, although it is working on guidelines.
"We expect, as Andy Slavitt I think alluded to, that a determination or development of a vaccine passport or whatever you want to call it will be driven by the private sector," Psaki said. "Ours will more be focused on guidelines that can be used as a basis."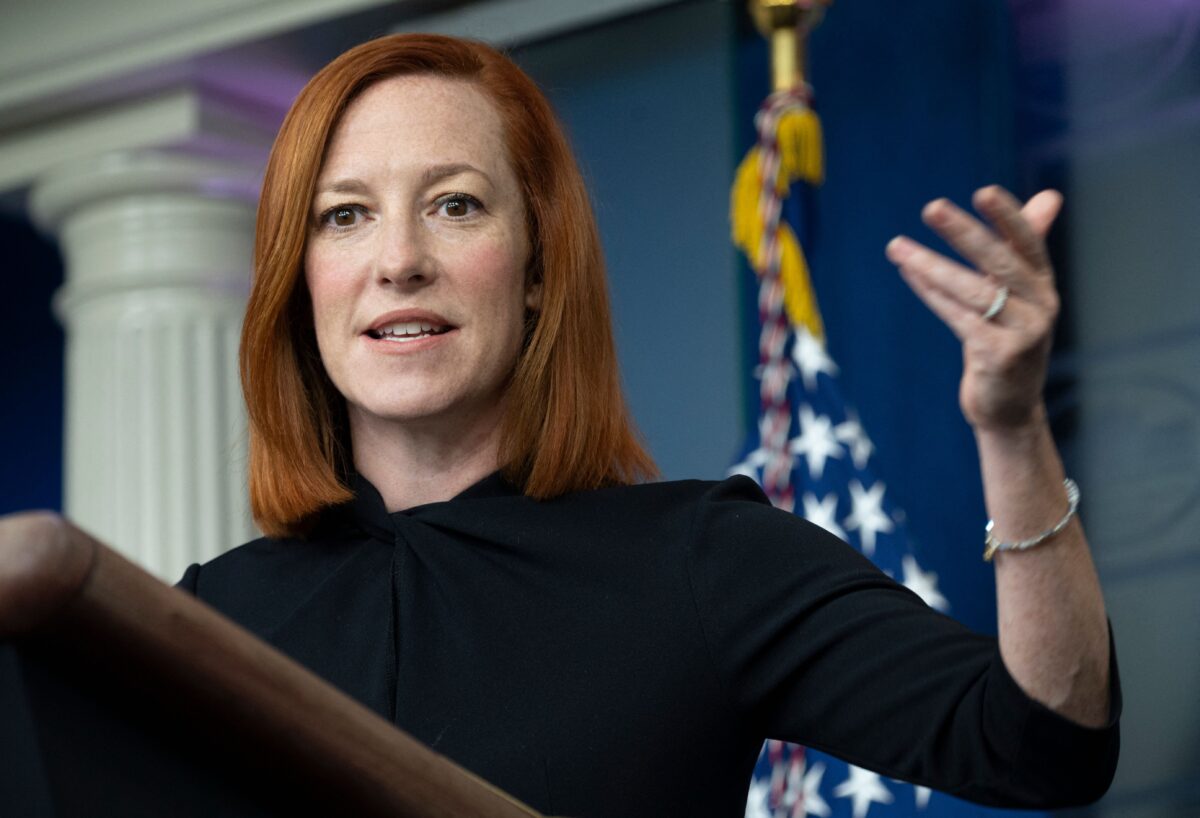 "There are a couple key principles that we are working from: one is that there will be no centralized, universal federal vaccinations database and no federal mandate requiring everyone to obtain a single vaccination credential," Psaki said. "Second, we want to encourage an open marketplace with a variety of private sector companies and nonprofit coalitions developing solutions; and third, we want to drive the market toward meeting public interest goals."
But some critics, like The Epoch Times contributor Wesley J. Smith, chairman of the Discovery Institute's Center on Human Exceptionalism, argue this approach is really just an "insidiously clever" way of sidestepping the usual government means of enacting public policies and instead relying on the private sector "to coerce vaccination compliance through 'free market' mechanisms."
Smith wrote in an op-ed that "your vaccine passport would be the key to living a normal life—and the beauty part for the administration is that, technically, the government wouldn't be 'forcing' anyone to do anything."
He argued the crux of the debate around vaccine passports isn't about whether or not anyone should get the vaccine, but about government coercion and individual freedoms.