Hawaii Gov. David Ige ordered state residents to stay at home because of the new CCP virus, effective 12:01 a.m. on March 25.
The Epoch Times refers to the novel coronavirus as the CCP virus, which causes the disease COVID-19, because the Chinese Communist Party's coverup and mishandling allowed the virus to spread throughout China and create a global pandemic.
Ige's order affects all Hawaii residents but makes exceptions for workers in essential industries and residents who need to leave their homes for various needs, including getting healthcare, purchasing food, and getting exercise.
Essential industries include media, financial institutions, and gas stations.
"The threat of COVID-19 is unprecedented and it requires even more aggressive actions," Ige said at a press conference late Monday, after previously announcing that everyone entering Hawaii, including residents returning from other places, would have to enter a two-week quarantine.
The new order (pdf) has more exceptions than similar orders from other governors.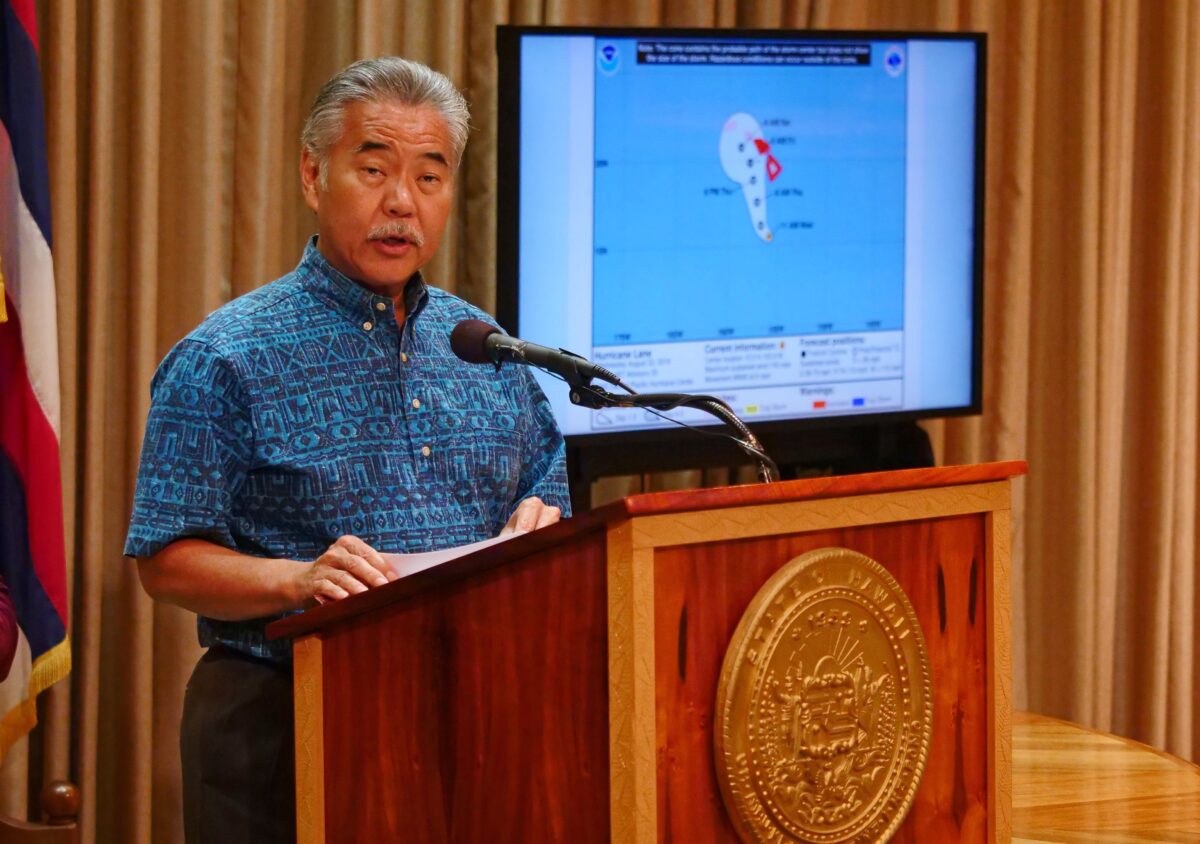 "Residents can leave their homes for various needs, including healthcare, purchasing food, medicine, and gasoline, taking care of the elderly, minors, and those with disabilities, returning to a place of residence outside of Hawaii, picking up educational materials for distance learning, receiving meals and any other related services, and outdoor exercise—including surfing, swimming, and walking pets," Ige's office said in a statement.
Punishment for breaking the order is a fine of up to $5,000 or a jail sentence of up to one year, or both. Initially, only warnings will be issued, Ige told reporters.
"These actions are extreme but necessary to flatten the curve and lay the groundwork of our recovery," Ige said.
Hawaii had 77 confirmed cases, mostly on Oahu.
The state later Monday reported its first death related to COVID-19.
The adult passed away in Oahu, the state Department of Health said. The patient suffered from multiple underlying health conditions. "The available history for this person suggests they had a potential indirect travel-related exposure," it said.
Honolulu Mayor Kirk Caldwell in a statement said that he was heartbroken to hear of the death.
"We must continue to act with immediacy to keep this virus at bay and flatten the curve. We are all in this together. Please take care of yourselves and your families. We will get through this," he wrote.