A woman has filed a lawsuit against Harvard University for "shamelessly" making a profit from photos of two 19th-century slaves, despite requests to give the images to her, an alleged descendant of the slaves.
Tamara Lanier sued the institution Wednesday, March 20, for "wrongful seizure, possession and expropriation" of photographs she claims include two of her ancestors—her great-great-great-grandfather Renty and his daughter Delia.
"Slavery was abolished 156 years ago, but Renty and Delia remain enslaved in Cambridge, Massachusetts," the complaint states. "Their images, like their bodies before, remain subject to control and appropriation by the powerful, and their familial identities are denied to them."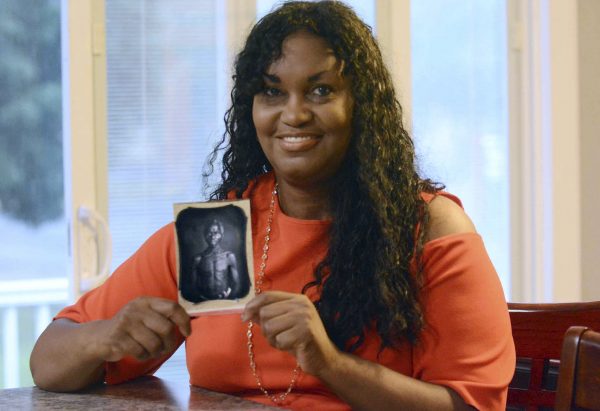 The suit demands Harvard hand over the photos to her, acknowledge her ancestry, and pay an unspecified sum in damages.
Lanier's complaint alleges Harvard is still deriving the indirect profits of slavery.
"The claim is simple," Josh Koskoff, one of Lanier's attorneys, told The Washington Post. "You took something. It doesn't belong to you. It belongs to me. And I want it back."
'In No Position to Comment'
The legal action stems from a series of photos taken in 1850 for a study conducted by a Swiss-born natural scientist Louis Agassiz, who was a proponent of polygenism—the theory that racial groups don't share a common origin.
While Agassiz, a professor of zoology and geology at Harvard, claimed to oppose slavery, his work has been accused of various forms of racial bias.
The university has so far declined to comment, with the Associated Press citing the Ivy League institution as saying that it had "not yet been served, and with that is in no position to comment on this complaint."
The lawsuit claims Harvard exploited the image of Renty during a 2017 conference and under other circumstances, while charging a "hefty" licensing fee for anyone else wishing to reproduce the images.
Lanier demanded Harvard admit it played a role in the humiliation of Renty and Delia and that the institution "was complicit in perpetuating and justifying the institution of slavery."
She argues she's the rightful owner of the photos as Renty's next of kin, while claiming that neither Harvard nor Agassiz could legally own the photos because they never received the subjects' consent.
"Renty is 169 years a slave by our calculation," civil rights attorney Benjamin Crump, one of Lanier's lawyers, told the Associated Press in an interview. "How long will it be before Harvard finally frees Renty?"
Crump said the case would allow Harvard to "remove the stain from its legacy" and show it has the courage "to finally atone for slavery."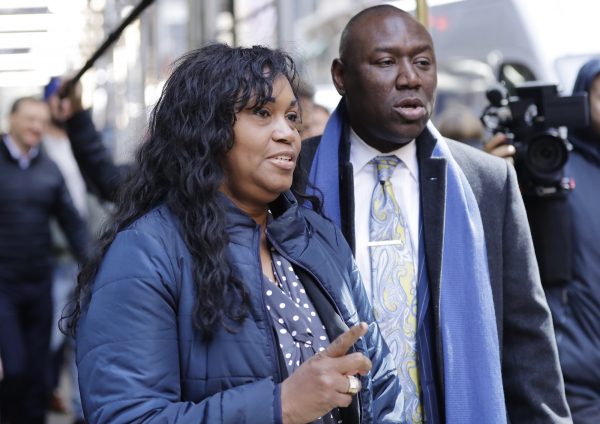 'Papa Renty'
The suit says Lanier has verified her genealogical ties to Renty, whom she calls "Papa Renty."
A spokesperson for the Peabody Museum, where the pictures are kept, was quoted in 2014 as saying Lanier had not provided proof of the family link.
"She's given us nothing that directly connects her ancestor to the person in our photograph," said Pamela Gerardi, the museum's director of external relations, according to the Norwich Bulletin. Gerardi said that there were 91 slaves named Renty living in South Carolina at the time.
"She claims she has more evidence," Gerardi said, "but we haven't seen it."
The lawsuit also notes that Lanier also previously wrote to former Harvard President Drew Faust asking for "a formal review of my documentation to reaffirm that Renty and Delia Taylor are indeed my ancestors."
Faust allegedly wrote that the Peabody Museum was "involved in projects regarding those daguerreotypes" and that Peabody employees "have agreed to be in touch with you if they discover any new information," the lawsuit states.
The suit says no-one ever got in touch with Lanier, prompting her to conduct her own research purporting to confirm her status as a lineal descendant of Renty.
The lawsuit includes a description of Lanier's claimed connection to the man in the photograph via Renty's grandson, who was named Renty Taylor Thompson after being transferred from South Carolina to Mongomery, Ala.
The suit alleges that "by contesting Ms. Lanier's claim of lineage, Harvard is shamelessly capitalizing on the intentional damage done to black Americans' genealogy by a century's worth of policies that forcibly separated families, erased slaves' family names, withheld birth and death records, and criminalized literacy."
The Associated Press contributed to this report.