This week's upholding of Robert Schellenberg's death sentence followed by the 11-year jail term given to Michael Spavor is the price Canada and the world are paying for years of misdirection in their relationship with communist China, failing to stand up to the regime and its control tactics, says activist and author Sheng Xue.
"This is not a result of China taking revenge on Canada. It's a result of years of missteps by Canada, going in the wrong direction in its relationship with China and showing weakness," Sheng, a Chinese-Canadian dissident, told The Epoch Times.
"This is the price that Canada as well as the world are paying."
On Aug. 11, Spavor was found guilty on charges of espionage and sentenced to 11 years in prison by a Chinese court. He was also ordered to be deported, though it's not clear whether that is to be done before or after he serves the prison sentence.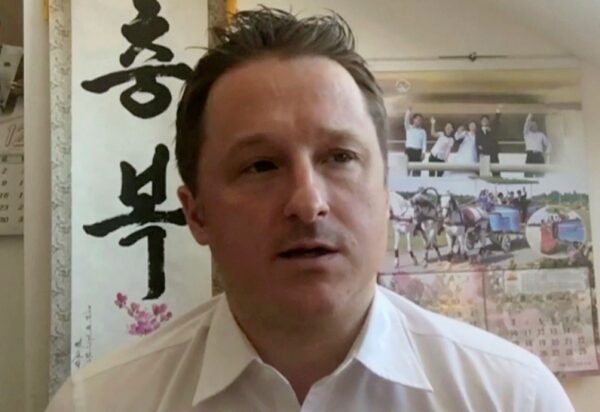 The businessman, along with former diplomat Michael Kovrig, was detained in China shortly after Huawei executive Meng Wanzhou was arrested in Vancouver on a U.S. extradition request in December 2018. The detention of the two men was soon followed by the escalation of a 15-year prison sentence to a death sentence on drug charges for Schellenberg, which was upheld in a Chinese court on Aug. 10, a day before Spavor's sentencing.
'It Shows the Desperation'
Peter Dahlin, a Swedish human rights activist who himself was detained for a period of time in China in 2016, says the 11-year sentence for Spavor is "unusually harsh" for comparable cases.
"It shows the desperation from China's side as the Meng hearings will soon be over," Dahlin told The Epoch Times.
He adds that with Schellenberg's death penalty upheld, the Chinese Communist Party (CCP) may have "played almost all of its cards."
Meng's extradition case is in its last stage, with court hearings scheduled to conclude later this month. The court will then make a decision as to whether the high-profile Huawei executive should be extradited to the United States to face fraud charges in relation to allegations that she lied to HSBC about her company's connections with Iran, putting the bank at risk of violating U.S. sanctions on Iran.
Under Canadian law, the federal minister of justice has the power to intervene in the extradition process and block extradition even if a court has ruled that extradition should proceed.
The arrest and harsh sentencing of Canadians, as well as a slew of China's import blockages against Canada, are widely seen as Beijing's pressure tactics on Ottawa to release Meng before she is extradited to the United States.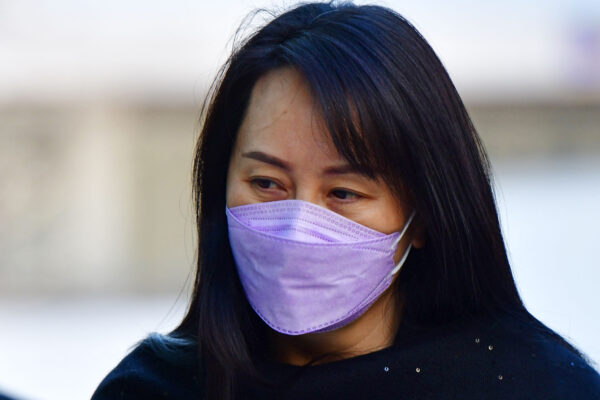 As for whether this week's sentencings are linked to Meng's court proceedings, Canada's Ambassador to China Dominic Barton said he doesn't think "it's a coincidence these are happening right now while events are going on in Vancouver."
Dahlin says the fact that Spavor's court ruling highlighted deportation as part of the sentence could be a signal that Beijing is willing to let Spavor, as well as by extension Kovrig, leave China if Meng's hearing has a favourable outcome for the Chinese regime.
He adds that Kovrig's sentence, which hasn't yet been announced, could be harsher than Spavor's, as the national security charges levelled against him are more serious. Kovrig is accused of stealing sensitive information in China, and Spavor is accused of being an intelligence source for him, according to the Chinese state-owned Global Times.
"Kovrig's sentence might be withheld a bit longer, until the CCP has a better idea on how the Meng hearing will end," Dahlin said.
'Need to Address the Continuing Weakness'
Prime Minister Justin Trudeau said in a statement following Spavor's sentencing that his government's top priority remains securing the immediate release of Spavor and Kovrig, saying that the former's sentence is "absolutely unacceptable and unjust."
"The verdict for Mr. Spavor comes after more than two-and-a-half years of arbitrary detention, a lack of transparency in the legal process, and a trial that did not satisfy even the minimum standards required by international law," Trudeau said.
The call for the release of the two Canadians was reiterated by U.S. Secretary of State Antony Blinken, who said in a statement that people "should never be used as bargaining chips."
Conservative MP Garnett Genuis, his party's shadow minister for human rights, says the plight of the Canadians in China shows how far the CCP "is prepared to go in terms of abusing the human rights of not only the Chinese people, but of people elsewhere."
He added that Canada needs to be "strong, principled, and clear in our commitment to the rule of law."
"I think we need to address the continuing weakness in terms of some aspects of our government's response to China, because when we are weak, we're perceived as more vulnerable, and we will be pushed harder and further," Genuis said in an interview.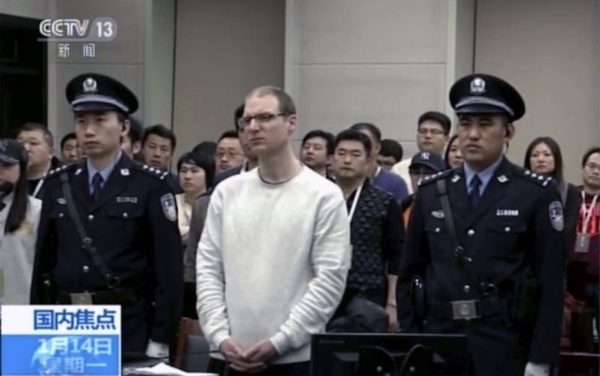 "But if we're strong, if we're clear, if we're principled, our chances of securing the release of Canadians are much higher."
Sheng agrees.
"Canada has gone in the wrong direction for many years and has been controlled by China. But it's not too late for Canada and the world to stand against communist China together and win this case," she said.
"The CCP is not a normal government—it only believes in power. If the democratic world unites and fights against the CCP tyranny together, then the CCP will bow to that power. But if democracies show weakness to the CCP, the CCP will appear even stronger."