"Harry Potter" actor Daniel Radcliffe has been slammed for his criticism of New England Patriots quarterback Tom Brady over his support of President Donald Trump.
Several years ago, in the early stages of Trump's presidential campaign, Brady was seen with a "Make America Great Again" hat in his locker. The hat was spotted in Brady's locker in 2015, but it hasn't been seen since.
"Take that MAGA hat out of your locker," Radcliffe said on Jan. 27, reported Variety.
Brady also shouldn't retire but should "stop winning things," he said.
"I feel like that was the moment when we were like, as a country, 'Oh, c'mon, dude, we all want to be behind you, you're awesome, don't put that in there,'" the British actor told the outlet.
Radcliffe said he would root for the Los Angeles Rams in the upcoming Super Bowl LIII, which also features Brady and the Patriots for a ninth time since the 2001 season.
Criticism
A number of Twitter users slammed Radcliffe for his comments.
"Daniel Radcliffe should put back on the invisibility cloak and just [expletive] right off. we dont need another ignorant foreign actor getting involved in our politics," wrote one user.
"Daniel Radcliffe, the former child star who hasn't had a hit movie since 2011 and, like every other washed up actor, cries about how much he dislikes Trump for attention and to get approval from his Hollywood buddies," tweeted another.
Added another, "Daniel Radcliffe secretly wishes he had a MAGA hat."
Daniel Radcliffe secretly wishes he had a MAGA hat. pic.twitter.com/6znviuX7Gf

— John Galt (@ReardonMetal) January 27, 2019
"Oh my god; I was waiting for Daniel Radcliffe's Super Bowl pick and opinion on American Politics. ThAnK yOu," another person sarcastically quipped.
"For the last couple years i have been dying inside wondering what Daniel Radcliffe thinks. Today that suffering ended," wrote another.
"Daniel Radcliffe hoping and praying for more Harry Potter books to be written so he can have a career and be relevant again," another person wrote.
A great honor from somebody that knows how to win! https://t.co/syJH9OT0zX

— Donald J. Trump (@realDonaldTrump) September 16, 2015
Brady's Comments
Brady in mid-2015 said it would "be great" if Trump was the president. He's a longtime friend of Trump, and the two have golfed together for years.
However, since then, Brady has issued few public comments about the president. Last year, Brady told Oprah Winfrey that he's fine with NFL players kneeling during the national anthem. Trump, meanwhile, took exception to players kneeling during the anthem, saying that they should be let go by the league if they took a knee.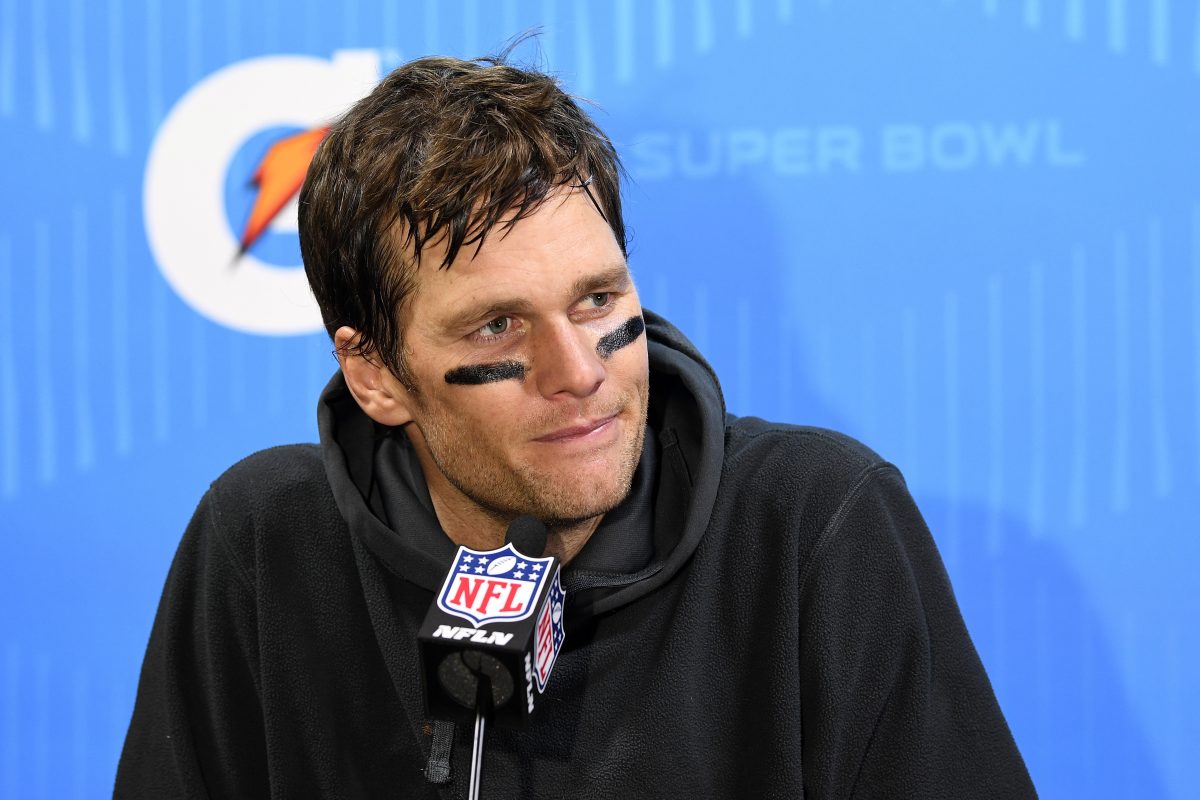 "I think there were a lot of good, really healthy conversations coming out of it in our locker room," Brady added. "We had meetings after practice, talking about we wanted to, you know, deal with that particular situation at the time, taking a knee. We chose to lock arms."
No Chance of Retiring
Brady, 41, told news outlets this week that he has no plans of retiring after the Super Bowl.
"I feel like I'm asked that a lot and I feel like I repeat the same answer, but no one wants to believe me," he told ESPN.
"I've set a goal for myself at 45 and like I said before, it's very hard to make it that far," he said. "I know how hard it was this year, you know, and the commitment it takes and hopefully I've learned from some of the things that happened this year to be better next year. But every year's tough."