Sen. Kamala Harris (D-Calif.) was the latest Democratic presidential candidate to advocate seizing patents from drug companies that refuse to comply with drug pricing proposals candidates hope to pass if they get elected.
Harris, 55, told an audience in Muscatine, Iowa on Nov. 22, that she'd use her powers if elected president to make drugs cheaper.
Harris said that companies charge Americans more for drugs than the charge for the same drugs in Canada.
Harris said she has "a career of working on things and getting things done" and took the companies on while the top prosecutor in California.
"My plan as a candidate for president on these drug prices is as follows. We are gonna set drug prices based on fair market. Essentially what we're gonna do is set drug prices so American consumers are going to be charged for drugs that's the average price of drugs around the globe," she said.
"And there's a huge difference, insulin being an example. The other thing is this. If people don't want to cooperate with that, I'm also going to do the next thing, which is this. A lot of drugs, prescription medication, was borne out of federal funding for the research and development of that drug. Your taxpayer dollars."
"So, for any drug where they fail to play by our rules, and if that drug came about because of federal funding for what's called R & D, or research and development, I will snatch their patent. So that we will take over. And yes we can do that," she continued, repeating that it could be done several times.
"The question is do you have the will to do it? I have the will to do it."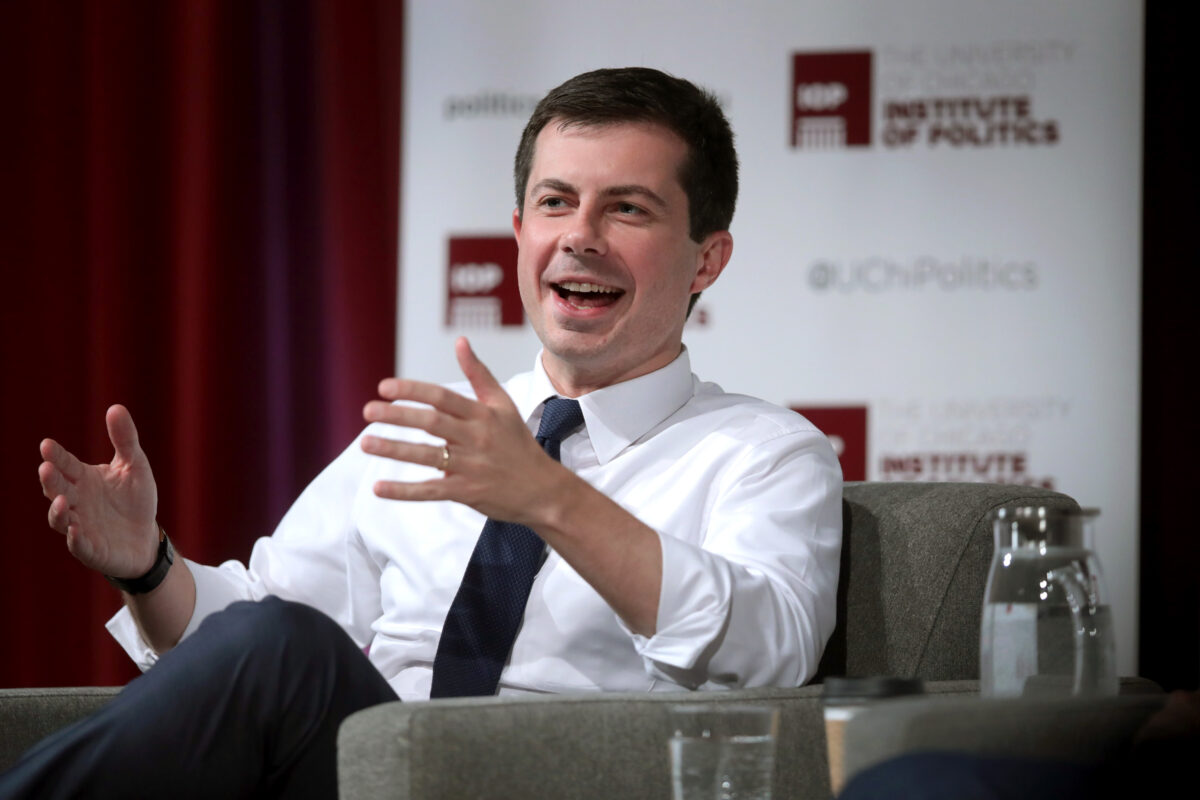 Harris, in her plan released earlier this year, said that she'd "require pharmaceutical companies to set fair prices for prescription drugs and tax profits made from abusive drug prices at a rate of 100 percent."
"These profits will go back directly to consumers. And if Congress refuses to act within 100 days, the Harris Administration will investigate price-gouging by pharma companies on her own and take executive action to lower the cost of their drugs," the plan stated.
South Bend Mayor Pete Buttigieg has also proposed seizing patents from drug companies that don't want to bring prices down to a certain level. The pharmaceutical companies that "continue to price egregiously" will be targeted by the federal government's eminent domain rights, he said in his plan.
"Patents are a privilege guaranteed by the American people to innovators. Pharmaceutical companies found abusing that privilege through irresponsible pricing should face real consequences. Under certain circumstances, the federal government has the power to acquire intellectual property rights from pharmaceutical companies," it stated.
"For 'worst offender' pharmaceutical companies that price in a way that harms patients by making drugs unaffordable, as in when attempts at direct negotiation are rebuffed or in cases of a natural disaster or national public health emergency, Pete will judiciously exercise these rights to take away patents."