Democratic vice presidential nominee Sen. Kamala Harris (D-Calif.) said a national mask mandate Joe Biden's administration would impose if elected wouldn't include a punishment component.
"It's really a standard. I mean, nobody's gonna be punished. Come on," Harris said, laughing, during an interview with NBC's "Today" show that was released Friday.
"Nobody likes to wear a mask. This is a universal feeling. Right? So that's not the point, 'Hey, let's enjoy wearing masks.' No," she continued.
"The point is, this is what we as responsible people who love our neighbor, we have to do that right now. God willing, it won't be forever."
Biden said this month that every American should be wearing a mask "for the next three months as a minimum."
Harris, speaking at the time, said Biden was showing "real leadership" by "telling us the stuff that we don't necessarily want to hear but we need to know."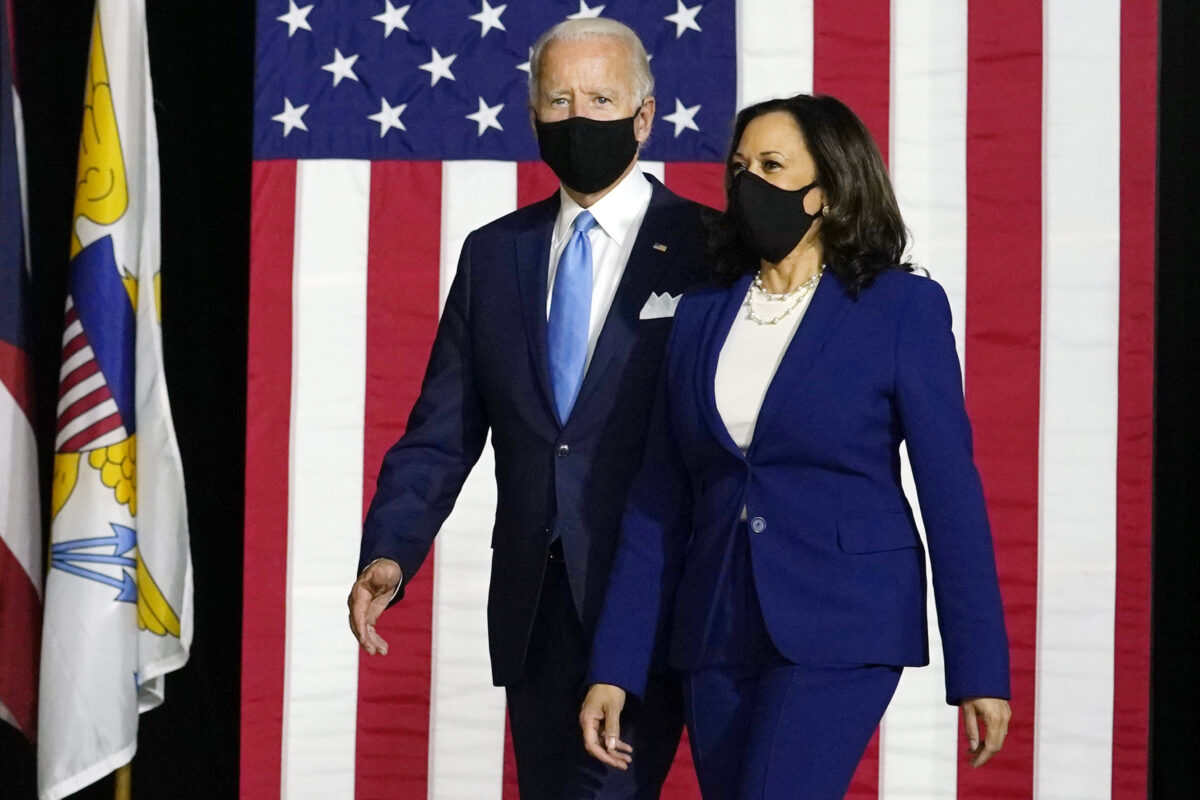 "The need for this mandatory mask-wearing will also be about what Joe has articulated, and what a Biden/Harris administration will do," she added.
When Biden is president, she said in a speech this week, he will "put in place a nationwide mask mandate because, in Joe's words, it's not a burden to protect each other."
According to the AARP, 34 states and the District of Columbia mandate people wear masks while in public.
President Donald Trump has said multiple times that people should wear masks but his administration opposes issuing a nationwide mandate.
"I don't know if you need mandatory, because you have many places in the country where people stay very long distance. You talk about social distancing. But I'm all for masks," Trump told Fox Business last month.
White House Chief of Staff Mark Meadows added in a separate Fox News interview that mask orders are "a state-to-state issue."
"When we look at masks and the wearing of masks, that's done on a location basis, when you can't have social distancing, but certainly a national mandate is not in order," said Meadows. "We're allowing governors and mayors to weigh in on that."
Vice President Mike Pence said in an appearance on CBS' "Face the Nation" in June that the White House is deferring to governors.
"One of the elements of the genius of America is the principle of federalism, of state and local control," he said. "We've made it clear that we want to defer to governors. We want to defer to local officials, and people should listen to them."
Jack Phillips, Isabel Van Brugen, and Venus Upadhayaya contributed to this report.