Two people involved with Democratic presidential nominee Joe Biden's campaign tested positive for COVID-19 late on Oct. 14, the campaign announced on Oct. 15. As a result, vice presidential nominee Sen. Kamala Harris (D-Calif.) has canceled her travel schedule through Oct. 18.
One of those who tested positive was identified as a non-staff flight crew member, while the other is Liz Allen, the communications director for Harris.
"[Harris] will keep a robust and aggressive schedule of virtual campaign activities to reach voters all across the country during this time. She will return to in-person campaigning on Monday, October 19th," Jen O'Malley Dillon, Biden's campaign manager, said in a statement.
Neither Allen nor the flight crew member had contact with Biden, Harris, or any other staffers since testing positive or in the 48 hours prior to their positive test results, according to the campaign.
COVID-19 is a disease caused by the CCP (Chinese Communist Party) virus. The disease's incubation period is 2 to 14 days, according to the Centers for Disease Control and Prevention (CDC).
Infected patients can show no symptoms but still transmit the virus, according to the CDC.
"After being with Senator Harris, both individuals attended personal, non-campaign events in the past week. Under our campaign's strict health protocols, both individuals had to be tested before returning to their work with the campaign from these personal events. These protocols help protect the campaign, the staff, and anyone who they may have contact with," Dillon said.
Before their time off, both individuals were on a flight with Harris on Oct. 8. During that flight, all three wore N95 masks. She wasn't within six feet of either person for more than 15 minutes, meaning she doesn't fit the CDC's definition of a close contact, the campaign noted.
Harris has taken two tests since that day, including one on Oct. 14. Both returned negative.
The campaign later said Biden tested negative for COVID-19 on Oct. 14.
Harris wrote on Twitter that she isn't showing symptoms.
"I will be transparent with you about any test results that I do receive. In the meantime, remember: wear a mask, practice social distancing, and wash your hands regularly. It is possible to stop the spread," she wrote on Oct. 15.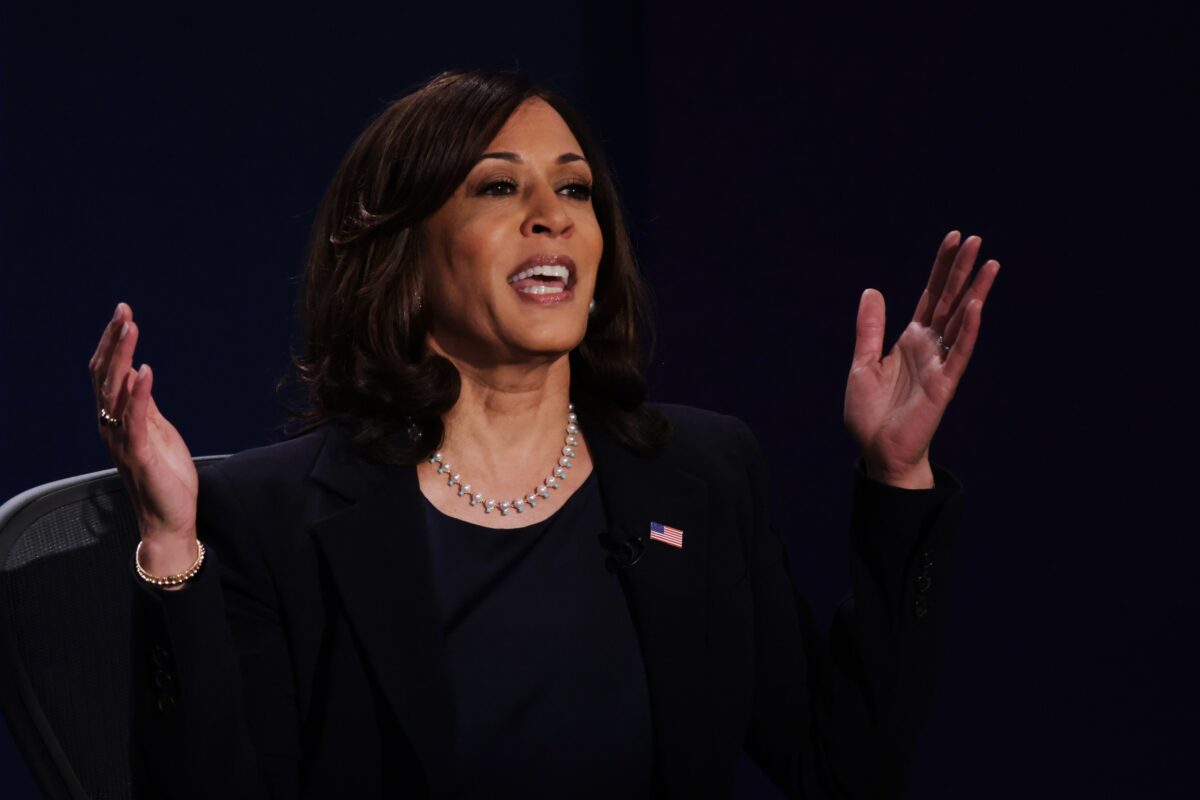 Allen, the staffer who tested positive, hasn't issued a statement.
Everyone else on the Oct. 8 flight has taken two or three tests and all have come back negative.
Travel plans for Harris's husband, Doug Emhoff, were canceled for Oct. 15 but he will return to the campaign trail on Oct. 16.
"The campaign has begun the contact tracing process to notify everyone who came into contact with the individuals during the potential infection window," the campaign stated. "The laboratory which conducts tests on our behalf has reported these results, as they do all of our test results, to local officials as required by law. We are also communicating with our campaign staff."
The positive tests come several weeks before the Nov. 3 election.
President Donald Trump tested positive for COVID-19 on Oct. 1, as did First Lady Melania Trump. Their son, Barron Trump, also tested positive this month.
They have all since recovered.
Trump told a rally in North Carolina on Oct. 15 that he extended his "best wishes" to the Biden campaign after learning about the positive tests.
Trump and Biden have separate, in-person town halls scheduled for Oct. 15.
Harris was in Washington this week questioning Supreme Court nominee Amy Coney Barrett. Harris used a video remote system because she said she felt unsafe being in the hearing room.
Correction: A previous version of this article misstated the date of the flight and Sen. Harris's status. The Epoch Times regrets the errors.