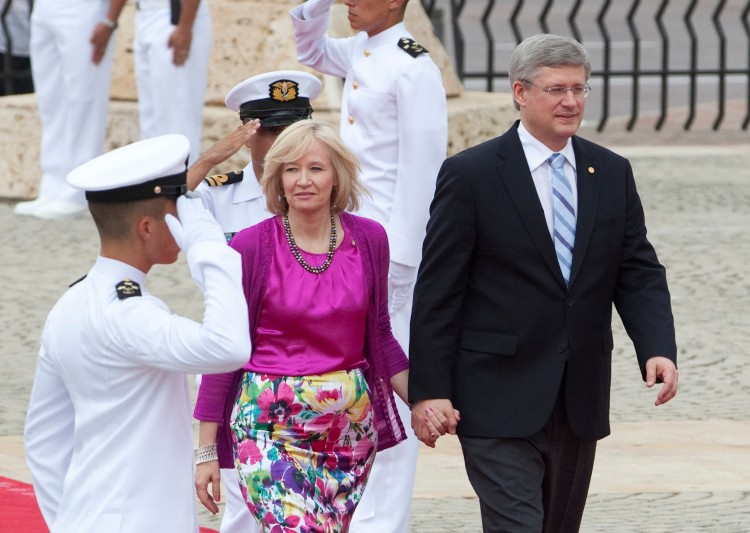 Prime Minister Stephen Harper arrived in Colombia on April 13 for the start of the Summit of the Americas, a conference of leaders from 34 countries held every three years.
During the two-day summit in Cartagena, the government announced funding for several initiatives to promote a more stable business environment in the region, and reached an air transport agreement with Colombia and Open Skies-type agreements with Honduras, Nicaragua, Curaçao, and Sint Maarten that will provide airlines with maximum flexibility in terms of routes, frequency of service, and pricing.
"These air transport agreements provide exciting new commercial opportunities which will contribute to jobs and economic growth in Canada and other countries in the hemisphere," Harper said in a statement.
Harper also announced a new initiative that will bolster Canada's efforts to address security challenges in Central America. And, for the first time, he admitted that the war on drugs is not working.
"What I think everybody believes is that the current approach is not working. But it is not clear what we should do," Harper told reporters.
Meanwhile, civil society groups such as the Canadian Council for International Cooperation and the Americas Policy Group called on Canada to "live up to its promises when it comes to Latin America."
They said that although Canada designated Latin America as a foreign policy priority in 2007, its record of action has been narrowly focused on trade.
Canada has been criticized for negotiating free trade agreements with countries that have poor human rights and democratic governance records. It has also come under fire in relation to Canadian mining companies operating in Latin America, which in some cases have been linked to displacement, environmental damage, and even death.
"The Summit of the Americas is an opportunity for Canada to restore its status as a global champion for human rights," said Brittany Lambert, coordinator of the Americas Policy Group.
Canada has more free trade agreements in Latin America than with the rest of the world combined.