"Hamilton" star Miguel Cervantes and his wife, Kelly, confirmed their 3-year-old daughter died over the weekend due to a severe form of epilepsy.
Kelly Cervantes posted a photo of an empty bed on Sunday, confirming the death of their daughter, Adelaide.
"The machines are off. Her bed is empty. The quiet is deafening. Adelaide left us early Saturday. She went peacefully in my arms, surrounded by love. Finally, she is free from pain + seizures but leaves our hearts shattered. We love you so much Adelaideybug and forever," she wrote on Twitter.

According to her mother's blog, the child was diagnosed with epilepsy at seven months of age. She was later diagnosed with infantile spasms, which is a severe form of epilepsy in children.
Cervantes appears as Alexander Hamilton in the production of the musical "Hamilton." The couple are also the parents of a son named Jackson.
On Oct. 4, Kelly Cervantes wrote about moving her daughter into hospice care.
She said she was living one "day at a time, taking our cues from Miss A, making decisions regarding her care I never could have imagined."
"But there are also some beautiful moments and memories being made along the way that we will cherish forever," Cervantes wrote. "And at the center of it all is the feistiest little girl I'll ever know who has no idea the impact she has made but really wishes mommy would give her some space and sleep in her own bed tonight. Not gonna happen, my love, not gonna happen."
The family's statement to the media said that "they would like to extend their deepest, heartfelt gratitude to all who have reached out with words of support and prayer and will continue to feel all the love as they go through this difficult time," People magazine reported.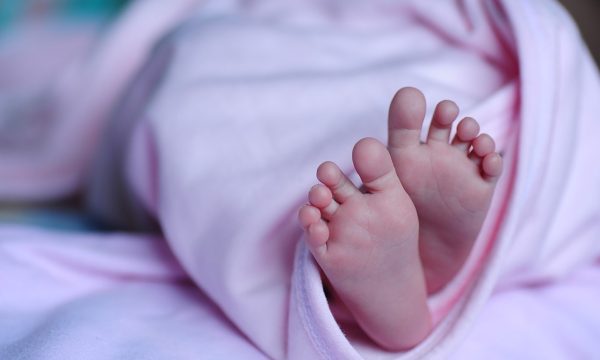 According to Epilepsy.com: "Babies with infantile spasms often seem to stop developing as expected. Or they may lose skills like sitting, rolling over, or babbling."
Nearly all cases begin before one year of age and stop between the ages of 2 and 4.
The condition isn't common and affects "only one baby out of a few thousand," the website says.
"A number of conditions may cause changes in the way the brain forms or functions. For example problems with a gene(s) or body metabolism, changes in the brain structure (called a malformation), lack of oxygen to the brain, brain infections or injury before the seizures begin. Others have had no apparent injury and have been developing normally. There is no evidence that family history, the baby's sex, or factors such as immunizations are related to infantile spasms," it adds.