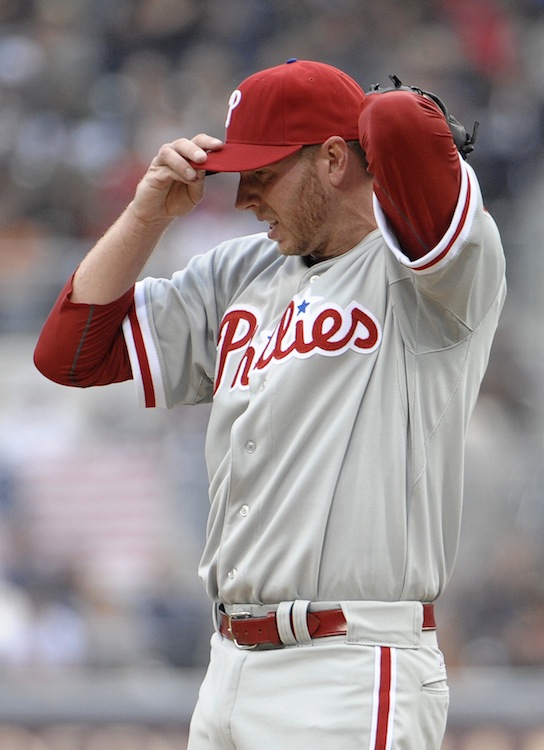 Two-time Cy Young Award winner Roy Halladay will have his shoulder examined Tuesday, according to a report on the team's website.
The Phillies are still finalizing the details of the visit, so it's not yet known who will be examining Halladay, who turned 35 earlier this month.
"Anytime you have an injury, you have a concern, no matter who it is," Phillies assistant general manager Scott Proefrock said Monday morning at Citi Field. "We've been through these things before. [Vance] Worley, [Roy] Oswalt last year. We're fortunate we have Kyle [Kendrick] in the role he is in. Hopefully Vance is close to coming off the DL, so we'll be covered again."
Halladay's ERA has risen from 1.95 at the end of April to its current 3.98 after six un-Halladay-like starts in May.
The Epoch Times publishes in 35 countries and in 19 languages. Subscribe to our e-newsletter.