LONDON—As many as half of the Russians living in London may be informants for the Kremlin, expatriates fear.
A new report, endorsed by the ex-head of MI6, says that "anywhere between a quarter and a half of Russian expats were, or have been, informants." There are around 150,000 Russians living in the UK's capital city.
In addition, half of the 56 diplomats working at the Russian Embassy are engaged in intelligence work, gathering information on people who were or are in positions of power, the report, by the Henry Jackson Society think tank, estimates.
"They pay particular attention to prominent Russians, Westerners, and Russia-watchers who live in London," the report says.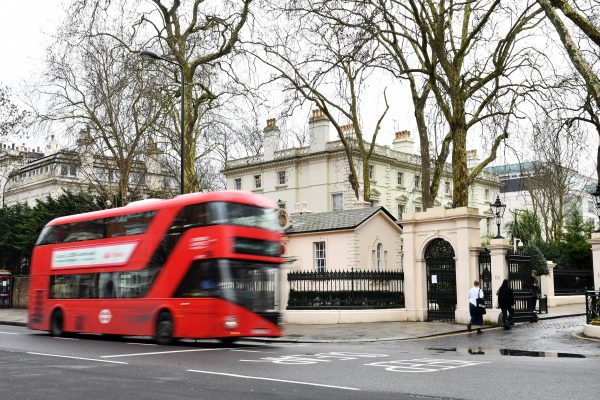 In 1985, the number of so-called case officers who "managed" spies in the UK stood at 39, double agent Oleg Gordievsky estimated. Now, the report says, Russia has as many as 200 case officers in the UK, handling upwards of 500 agents.
Former MI6 chief Richard Dearlove said the report "forcefully reminds us that Russian intelligence activity in the West is still large scale and intrusive."
"We need to devote significant resources and expertise ourselves to monitoring and blunting this threat to our national security," he said.
"As during the Cold War, an effective counter-intelligence capability remains an essential part of our own intelligence and security community."
Russians in London 'Under Close Watch'
Many of those interviewed for the report "described a growing belief that they are under close watch by Russia's intelligence agencies."
The report notes an incident in February 2015 with one of the most prominent Russians in London, Mikhail Khodorkovsky, who was once Russia's richest man.
At a public lecture, a Russian expat asked a question of Khodorkovsky, but later told a journalist, "I was asked to ask Khodorkovsky that question by the FSB." The FSB is the Federal Security Service of the Russian Federation. The person went on to say that, "The FSB provides one-sixth of my funding and I ask questions for them in return."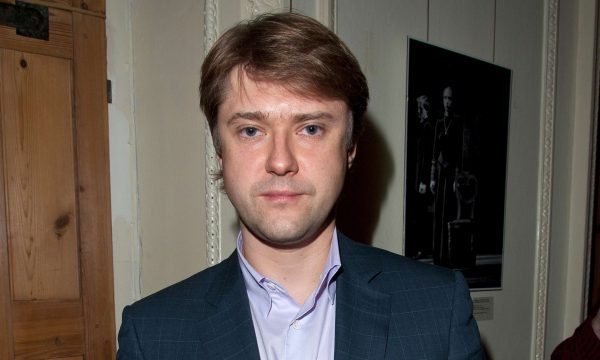 In another case, Putin critic and former investment banker Vladimir Ashurkov described meeting a friend about six months after he arrived in London.
"I had a meeting with a friend in a hotel, a Russian businessman who lives in London but frequently travels to Moscow," Ashurkov said. "We met at a hotel for a coffee. We go way back, perhaps 15 years or so. When he next traveled to Moscow, the following week, he met with some people from the security services. They knew about our meeting, where we met and what we discussed."
The author of the report, Dr. Andrew Foxall, said the level of concern among expats has risen since the expulsion of Russian diplomats following the Salisbury poisoning of former Russian spy Sergei Skripal and his daughter.
"There is this increasing paranoia or belief that they are being watched, that they need to be careful what they say and to whom they say it and where they speak," Foxall told The Times of London.
Foxall said in a video on Twitter that the number of Russian case officers had increased five-fold since 2010 and was "representative of a broader increase in the Kremlin's spending on defense and security."
The Henry Jackson Society is calling on the UK government to adopt a "zero-tolerance approach to Russian intelligence" and to "demonstrate to Russia that its activities have a major cost."
They also want the UK government to be more open about Russian intelligence operations happening in the UK.
These things, they say, "would strike a serious blow to Moscow's intelligence operations and foreign-policy objectives."