Half of British universities are pushing radical progressive ideas and practices that have roots in Marxist ideology, according to a new report.
All top universities have adopted "wholesale, a mutation, and splicing of past radicalisms that include Marxism, postmodernism, feminism, Freudianism, and Maoism, fomented largely through public subsidies," according to a new report by the think tank Civitas.
In the "Radical Progressive University Guide" (pdf) report author Richard Norrie also criticised universities for "decrying colonialism" while taking money from the Chinese Communist Party, which he described as "mired in modern colonial controversy and accusations of genocide."
Norrie compiled a "radical progressive" league table of Britain's 140 universities, with Oxford, Cambridge, and Bristol universities at the top of the table.
He used evidence from media reports and university websites to look at how prevalent measures such as the of use of "trigger warnings" were. Some academics have taken to putting warnings on their syllabuses, or at the beginning of their lectures, warning students that content may be "disturbing."
Such warnings have been used by the University of Greenwich for Samuel Taylor Coleridge's "Rime of the Ancient Mariner" as it contains scenes of "animal death and supernatural possession."
Critics such as the sociologist Frank Furedi have described such warnings as "part of a process of turning students into patients."
Norrie also looked into the promotion of controversial concepts such as "white privilege," as well as the requirement for students to demonstrate they are "anti-racist."
Trigger Warnings
The report found that out of 140 universities, 87 had references to trigger warnings, content warnings, or "content notes."
Seventy-nine universities had mentions of "white privilege" in guidance offered to staff and students or on their websites.
And 82 universities offered materials, training, or resources on "anti-racism" on their websites.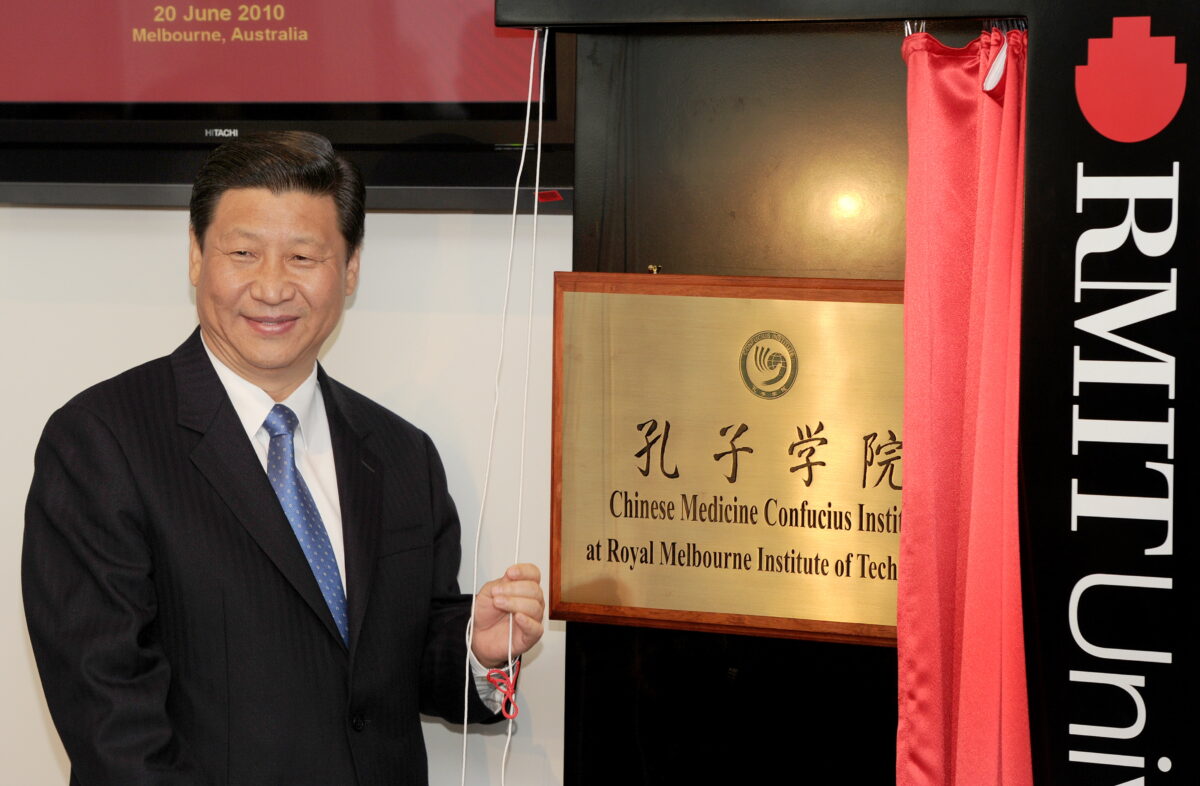 The report also found that 117 universities have significant ties to China, which include research partnerships with Chinese universities and corporations; campuses and offices in mainland China; and Chinese regime-sponsored doctorate programmes.
Norrie added that a "strong correlation is evidenced whereby the more elite a university is, the more radical progressive it is." He also found that "to a lesser extent" where students report being less satisfied, universities tend to be more radical progressive.
The analysis noted that among the top 20 most radical progressive universities, six have so-called Confucius Institutes, which have been accused of being Chinese state propaganda tools.
During his unsuccessful bid to become prime minister in July, now Prime Minister Rishi Sunak announced a number of hawkish China policies, including closing all 30 Confucius Institutes in the UK.
Norrie calculated the University of Cambridge to be the "most radical progressive university" and noted that it has received millions of pounds in donations and research grants from Chinese sources, including Huawei.
In 2019, Cambridge also commissioned a report into its historic ties with slavery and found the university received "benefactions based on income derived from the slave trade" and a role in "educating wealthy slave estate owners' sons."
"At the same time, it decries itself for any money that might have been taken in the past derived from the slave trade and rushes to remove artifacts, however tangentially related," said Norrie.
Diversity, Equity, and Inclusion
Leading researcher into cancel culture in the world of academia Professor Eric Kaufmann told The Epoch Times by email that "Norrie's work is solid."
"He's found corroborating evidence that [diversity, equity, and inclusion] (cultural socialist) ideology is widespread in our universities. Especially the elite ones," he said.
Last November, Kaufmann wrote a report for the conservative think tank Policy Exchange, arguing that UK education is almost as captured by ideologies as those in America.
He found that a majority, or 59 percent, of British school leavers say they have either been taught, or heard from an adult at school, about "white privilege," "unconscious bias," or "systemic racism," three concepts associated with critical race theory.
In December, Kaufmann and other free-speech advocates warned that The Higher Education (Freedom of Speech) Bill, legislation to safeguard free speech at university campuses, risked being watered down after it tabled amendments that would require academics and students to only seek compensation in the courts as a last resort.
"The final form of the higher education bill is not set, so the statutory tort (right to sue) is still on the table," said Kaufmann.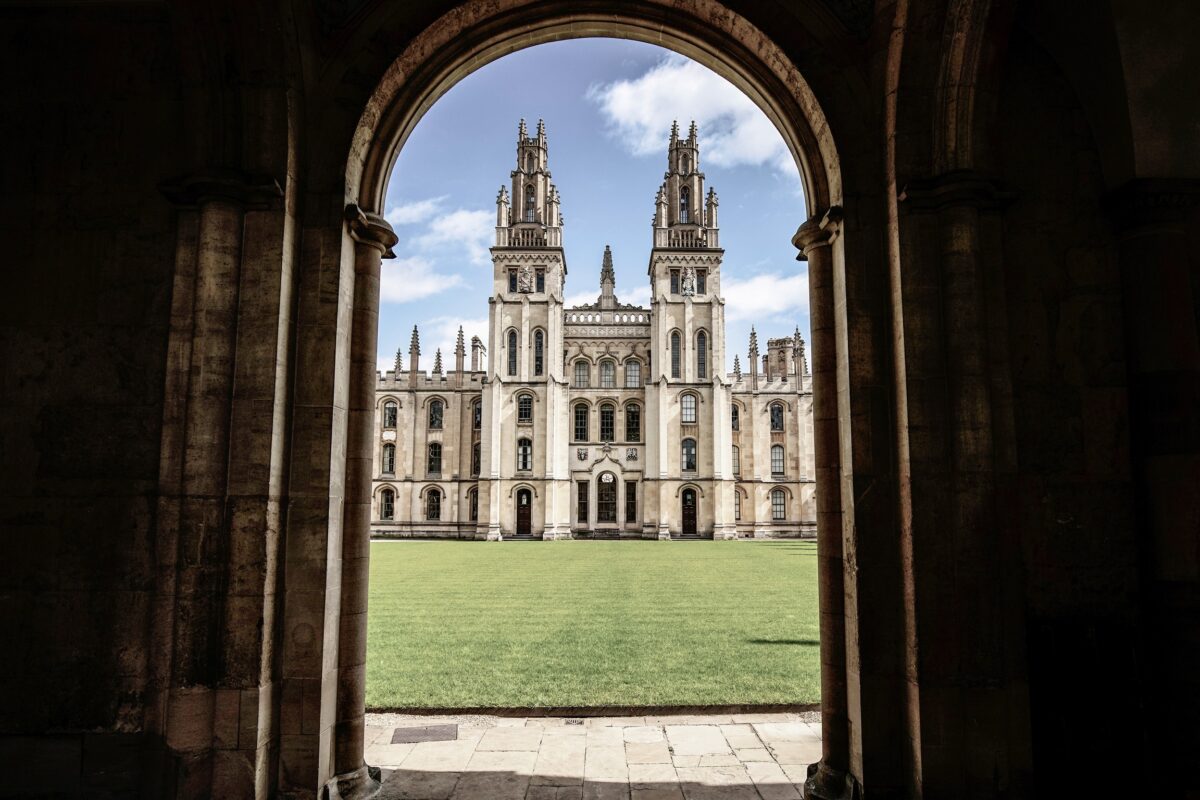 Some publications have reported that Cambridge professor Arif Ahmed is tipped as the country's "free speech tsar," a role will in which he will oversee, monitor, and combat censorship and cancel culture across campuses.
"I think the appointment of Arif Ahmed as academic freedom tsar will also be important in cracking down on non-compliant speech codes," Kaufmann said.
"My worry is that the bill does not clearly outlaw political partiality, only speech suppression. So it is not clear they have a comeback to creeping race identitarianism," added Kaufmann.
'Therapeutic Culture' of 'Radical Progressivism'
Dennis Hayes, president of Academics for Academics Freedom (AFAF), told The Epoch Times by email that the Civitas report acknowledges that by only reviewing public documents it may actually understate the problem of "radical progressivism."
"They do understate the problem and a more in-depth analysis of curriculum documents would show this. As a result of the training the report highlights many programmes are required to incorporate 'anti-racist' elements from decolonisation to critical race theory," he said.
Hayes said that the report does not cover the requirement for academics to undertake "unconscious bias" training before their involvement with the recent Research Excellence Framework.
He said that this meant every academic researcher had to be trained in case they were "unconsciously biased" about race, sex, or anything the trainers thought of.
He said that there are many other examples of "radical progressivism" such as "intersectional theory," which he described as "a form of competition to see which group is claimed to be most victimised."
This appears in many initiatives, such as the Athena Swan Charter, an initiative by the universities' professional body, Advance HE, to transform gender inequality in universities and in University and College Union initiatives.
Hayes had a simple answer as to why top universities seem to promote the "therapeutic culture" of "radical progressivism."
"In a culture where being a victim gives you status the most privileged students have to cast around for issues that can enable them to wear the badge of victimhood, or the defenders of victims."
"That is why privileged students in privileged environments take up such silly campaigns to put trigger warnings on the classics, change the names of buildings, and try to take down statues. It is an expression of their guilt at their own privilege," he added.
"As AFAF has argued, the way forward is not just to attack this progressive training, which universities are sometimes required to do, but to ensure that when the training involves a controversial issue it is approached through debate and discussion. Arguments for and against 'intersectionality' or whatever," said Hayes.
The Epoch Times contacted the University of Cambridge for comment.
Lily Zhou contributed to this report.