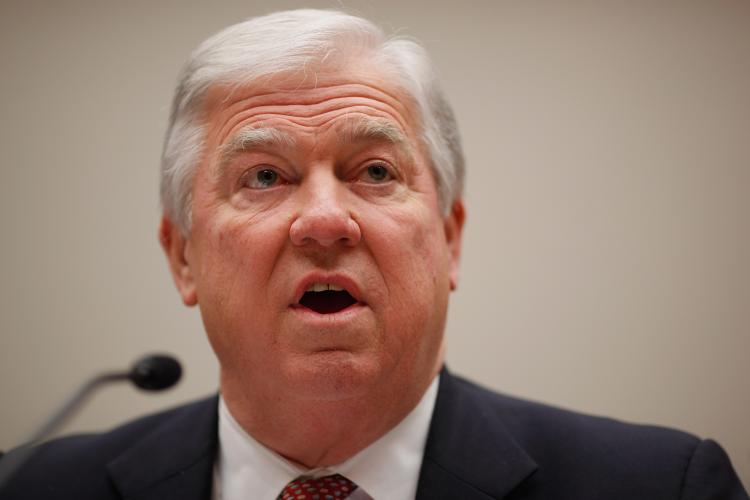 Just as the 2012 campaign is getting under way 18 months before Election Day, Mississippi Gov. Haley Barbour said Monday that he will not compete in the presidential race in 2012.
"I will not be a candidate for president next year," Barbour, who had been preparing for his campaign for months, unexpectedly announced in an April 25 statement. "This has been a difficult, personal decision, and I am very grateful to my family for the total support of my going forward, had that been what I decided."
The 63-year-old Republican governor said that he does not have the necessary "absolute fire in the belly" to contend for the highest office in the United States.
"A candidate for president today is embracing a ten-year commitment to an all-consuming effort, to the virtual exclusion of all else," he said.
Barbour, who was the chairman of the Republican Governor's Association from 1993 to 1997, said that he will continue to serve as Mississippi governor and work to "elect a new Republican president in 2012, as the stakes for the nation require that effort to be successful."
Barbour is popular among Washington insiders, but his standings in the national polls have not been promising. In an April CNN/Opinion Research Corporation Poll that surveyed Republican supporters, Barbour received less than one half of one percent, according to CNN.
With the Republican campaign's first debate set for early May at the Ronald Reagan Library in Simi Valley, Calif., the Republicans may sort themselves out soon as more potential candidates announce if they are running.