Uncertainty is rippling through the business world with the release of President Donald Trump's recent executive order on the H-1B visa program that mainly targets abuses by Indian outsourcing companies.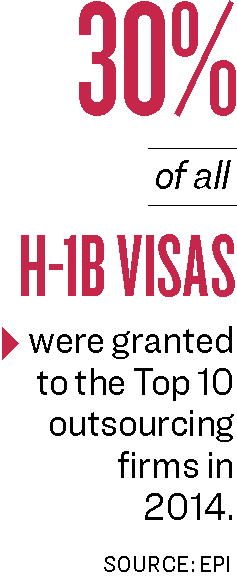 Since taking office in January, Trump has pressed changes to immigration policies. Under the April 18 "buy American, hire American" initiative, he called on federal departments to propose reforms to curb H-1B abuses and ensure visas are awarded to the most skilled or highest-paid applicants.
"Right now, H-1B visas are awarded in a totally random lottery, and that's wrong," Trump said in Wisconsin on April 18. "Instead, they should be given to the most skilled and highest-paid applicants, and they should never, ever be used to replace Americans."
H-1B is a non-immigrant visa that allows a foreigner to work in the United States for three years, with options to renew it. The visas are decided through a lottery system, which Trump may want to change to a merit-based system.
Technology firms are heavily dependent on the H-1B, with nearly 10 to 15 percent of their workforces holding these visas, said Mike Grandinetti, chief marketing and corporate strategy officer at Reduxio, a computer storage firm based in Silicon Valley.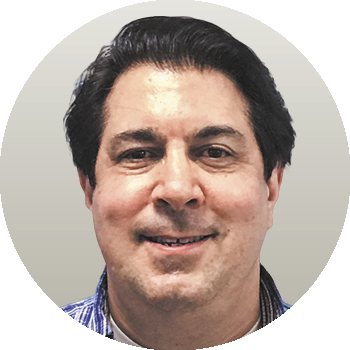 Many foreign engineers are now opting to either go back home or move to Canada.
, chief marketing & corporate strategy officer, Reduxio
Reduxio has recruited foreigners in the past through the H-1B program, and half of the company's executive team are originally from Israel. This year, the company sponsored a Venezuelan and an Indian for H-1B visas.
"We were lucky last year, but this year there is a big chance we could send one or two people home. It would be very sad," he said.
The cap for the visa program is 65,000 annually, with another 20,000 allocated to those with a master's degree or higher. When applications open each April, more than 200,000 usually flood in within a week.
On April 3, U.S. Citizen and Immigration Services temporarily suspended fast-track processing for all H-1B visa petitions. An applicant now must wait six months (versus a few weeks) to learn the outcome.
Uncertainty over the new policies has led companies to pull back on their visa applications this year, resulting in a 16 percent drop compared to last year.
"So many foreign engineers are now opting to either go back home or move to Canada," Grandinetti said. "And we are seeing an increasing number of companies setting up operations in Vancouver, Canada, which is as close as you can get to Silicon Valley and still be outside of the United States."
Indian Firms on the Spot
The lottery system disproportionately benefits Indian technology outsourcing companies like Infosys, Tata Consultancy Services, and Wipro.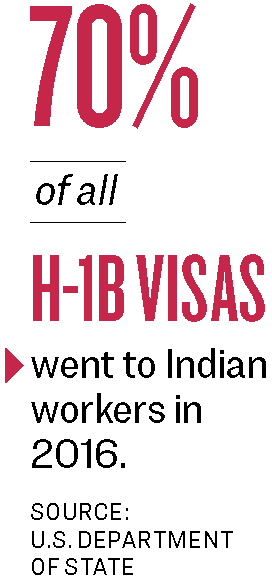 Nearly 70 percent of all H-1B visas went to Indian workers last year. And the top 10 outsourcing firms accounted for 30 percent of all H-1B visas granted in 2014, according to the Economic Policy Institute (EPI).
Although the visa program was created to complement a highly skilled workforce, the outsourcing companies exploit it by cutting out American workers for cheaper foreign labor, according to critics.
A well-known example occurred in 2015, when Walt Disney Co. outsourced its IT operations in Orlando to Cognizant Technology Solutions and HCL America, laying off 250 American technology workers as a result. Such incidents have led to widespread criticism of the H-1B program.
"Sometimes H-1B workers are 40 percent cheaper than Americans, and as an additional bonus to employers, H-1B workers are unlikely to complain about substandard wages and working conditions," Ron Hira, a research associate at EPI, wrote in a report.

India's massive technology outsourcing industry employs millions of people, and the U.S. market is worth about $65 billion to India's tech industry. The H-1B visa enables Indian workers to come to the United States for work, then return to India, taking the know-how and jobs with them.
According to Timothy Stallkamp, managing director at consulting firm Conway MacKenzie, Trump might revise the existing rules in favor of U.S.-based companies by putting restrictions on the number of visas allocated to offshore technology companies.
"On its face, this policy change may lead to an increase in the average wages across visa holders as the allocation to lower-paying roles with offshore technology firms are reduced," he stated in an email.
More Restrictive Program
The reform may benefit U.S. firms in the long term by closing loopholes related to the lottery system. However, immigration lawyers are worried that the visa program overall would become more restrictive and subsequently hurt the U.S. economy.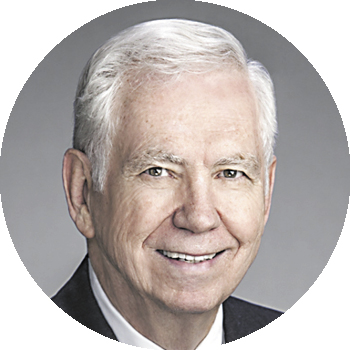 What I would like to see is … a reasonable reform that would put some restrictions on those large outsourcing companies.
"What I would like to see is … a reasonable reform that would put some restrictions on those large outsourcing companies," said Charles Foster, chairman of Foster LLP, an immigration law firm headquartered in Houston.
He served as a senior policy adviser to former presidents George W. Bush and Barack Obama.
Foster said he saw the initial draft of Trump's executive order and the final version "was better than what I thought it would be." But he is worried the H-1B overhaul may gradually reduce legal avenues for immigration.
He believes the H-1B visa cap of 85,000 is too low, given the excessive demand for visas and low unemployment rate in the United States.
More restrictive changes will have a dramatic effect on the U.S. labor market, according to Jason Finkelman, an immigration attorney from Austin, Texas.
"The U.S. university system is not currently pumping out enough qualified science, technology, engineering, and math degree students. Our economy needs these talents," he said.