Gypsy Rose Blanchard, the Missouri woman serving a 10-year prison term for her mother's death, is apparently engaged to her boyfriend after he started writing her.
"They are very happy," Fancy Macelli, a family friend, told People magazine. "You can hear excitement in her voice."
The boyfriend wasn't named in the report. He began writing her after a documentary of her case aired on television.
According to the report, they have been writing to each other for about a year and a half.
Macelli said Blanchard won't get married until she is released from prison, adding that it is a "good thing for her."
"And whether it ends up being that way in the end no one knows, but for her right now it's a very positive and happy time," Macelli said.
Blanchard was convicted of the murder of her mother, Dee Dee Blanchard, who had convinced Gypsy that she was suffering from several illnesses as a form of abuse known as Munchausen-by-proxy, according to People magazine.
Relatives stated that Gypsy Rose was forced by Dee Dee Blanchard to use a wheelchair and partake in unnecessary medical procedures, Fox News reported.
Blanchard, 27, also sent an email to apparent supporters, asking them to send letters of support to Missouri Gov. Mike Parson to request an early release.
"I am respectfully asking all who wish me an early release to please aid my father in his efforts for my freedom," Blanchard wrote, reported the Springfield News-Leader. A family friend said it is authentic.
She was convicted for her role in killing her mother in 2015 after asking her then-boyfriend, Nicholas Godejohn, to kill her.
"[Dee Dee] was pretty [expletive] crazy," Bobby Pitre, Gypsy Rose's cousin, told RadarOnline.
Gypsy Rose and Dee Dee's story has been featured on a number of TV specials and shows.
"Dee Dee's sisters think it's pretty [expletive] up," Pitre said of the shows. "They hate all of it. They don't know why people keep making stories about it. … [It's] time to leave it alone."
Violent Crime Declined
In September 2018, the FBI said Americans committed fewer violent and property crimes across the United States in 2017, according to statistics. The violent crime rate—including offenses such as murder, robbery, and aggravated assault—dropped by almost 1 percent although it is still about 4 percent above the 2014 rate. The murder rate dropped by 0.7 percent.
"She's 27 years old, she deserves to be in love and she deserves to have somebody who cares about her."

Posted by People on Friday, April 12, 2019
"There were more than 1.2 million violent crimes reported to [the FBI] nationwide in 2017. There was a 0.7 percent decrease in murders and a 4 percent decrease in robberies from 2016 to 2017. Aggravated assaults increased 1 percent in 2017. The FBI began collecting data solely on an updated rape definition last year, and 135,755 rapes were reported to law enforcement in 2017," the agency said.
Of the estimated 17,284 murders in 2017, more than half occurred in larger cities—with populations of more than 100,000.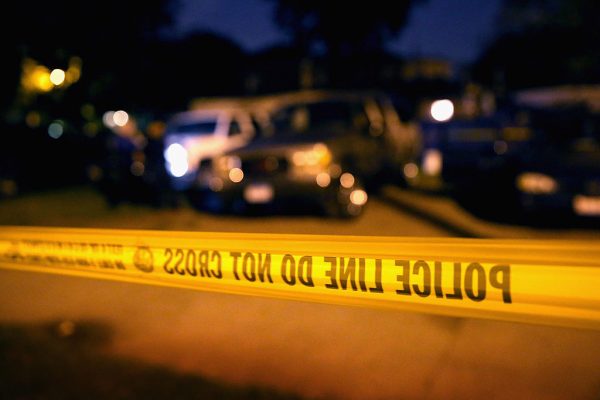 There are fewer than 300 such cities in the United States, and while they account for less than 30 percent of the country's population, many of them contribute far beyond their share to national crime rates and have done so for years, even decades.
While the national murder rate inched down to 5.3 per 100,000 residents, it spiked by 15 percent in Philadelphia, to a rate of more than 20 per 100,000 residents. Columbus, Ohio, saw a massive 54 percent murder rate increase, reaching nearly 16.3 per 100,000 residents.