Four-time Olympic gold medalist Simone Biles has come forward to say she also suffered sexual abuse at the hands of former USA Gymnastics team physician Larry Nassar, as he faces sentencing on Tuesday, Jan. 16.
"I too am one of the many survivors that was sexually abused by Larry Nassar," Biles wrote in a letter that was posted to Twitter on Monday, Jan. 15, with the hashtag #MeToo.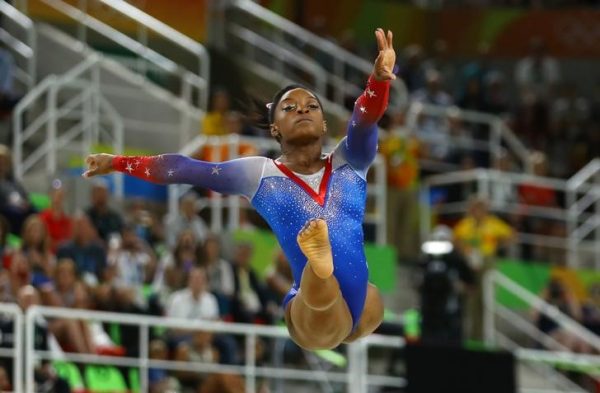 The sexual misconduct accusation is the latest in a list of allegations leveled against the now-incarcerated doctor by female athletes.
In the letter, Biles described Nasser's behavior as "completely unacceptable, disgusting, and abusive, especially coming from someone whom I was TOLD to trust."
The 20-year-old American, who was a key member of the U.S. team that won gold at the 2016 Rio Olympics, joins a number of top-level gymnasts who have accused Nassar of abuse, including Gabby Douglas, Aly Raisman and McKayla Maroney.
"Please believe me when I say it was a lot harder to first speak those words out loud than it is now to put them on paper. There are many reasons that I have been reluctant to share my story, but I know now it is not my fault."
Nassar's attorney, Matt Newburg, said he had no comment on the latest allegations.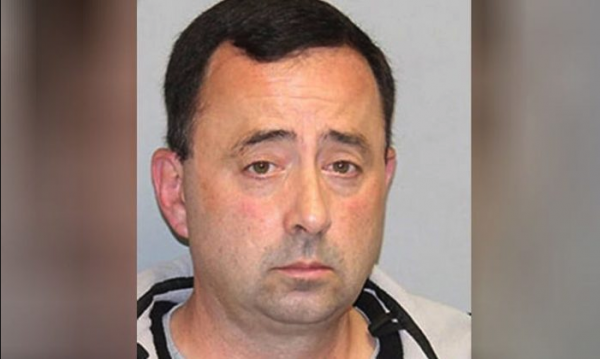 Nassar was sentenced last month to 60 years in prison on federal child pornography charges and is set to be sentenced this week in Michigan after pleading guilty to additional counts of criminal sexual conduct related to allegations he assaulted girls under the guise of medical treatment.
"It is not normal to receive any type of treatment from a trusted team physician and refer to it horrifyingly as the 'special' treatment," Biles wrote.
The young women that accuse Nassar of sexual abuse are expected to begin the emotionally trying process of delivering victim impact statements in court on Tuesday. According to CNN, the court has scheduled several days to hear from victims or their parents. A spokesperson for the Michigan Department of Attorney General, speaking to CNN, said 88 individuals are expected to give impact statements.
Biles, who won a record three successive world all around titles before winning four gold medals at the 2016 Rio Olympics, said the alleged incidents left her broken and the more she tried to "shut off the voice in my head the louder it screams."
USA Gymnastics said in a statement it is "heartbroken, sorry and angry" that Biles and other athletes were harmed by Nassar.
"USA Gymnastics' support is unwavering for Simone and all athletes who courageously came forward to share their experiences," the organization said in a release. "We are our athletes' advocates. USA Gymnastics will continue to listen to our athletes and our members in our efforts of creating a culture of empowerment with a relentless focus on athlete safety every single day."
At Nassar's previous sentencing on Thursday, Dec. 7,  he was sentenced to 60 years in prison on federal child pornography charges that grew out of a sex abuse investigation.
U.S. District Judge Janet Neff in Grand Rapids, Michigan handed down the sentences that were sought by prosecutors, and she called him a threat to children.
"It's imperative Mr. Nassar be deterred as long as possible," Neff said, ESPN reported. "Mr. Nassar was, is and, in my view, will continue to be a danger to children. He has demonstrated that he should never again have access to children."
"You have to wonder whether he felt he was omnipotent, whether he felt he was getting away with something so cleverly," Neff said, according to the Lansing State Journal.
Nassar, 54, pleaded guilty in July to possessing thousands of images and videos of child pornography between 2003 and 2016. He also pleaded guilty to charges of trying to destroyed evidence, CNN reported.
According to ESPN, FBI agents found 37,000 illegal pornographic images on a hard drive in a trash bin when they searched Nassar's home.
Nassar was the team physician for the Michigan State University gymnastics and women's crew teams, and an associate professor at MSU's College of Osteopathic Medicine. He served as the USA Gymnastics physician through four Olympic Games.
Reuters contributed to this report
Recommended Video:
President Donald Trump: Year 1