Gwyneth Paltrow Shares Unusual Beauty Regimen: Bee Stings
April 5, 2016 11:22 am Last Updated: April 6, 2016 11:20 am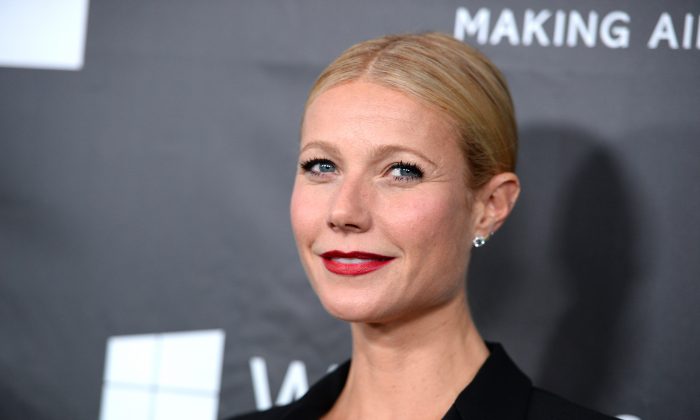 Gwyneth Paltrow is open to anything when it comes to remaining youthful and healthy. She drinks $200 smoothies, practices veganism, and participates in workout sessions with celebrity trainer, Tracey Anderson. 
Paltrow also voluntary gets stung by bees—ouch.
The actress revealed in a New York Times interview her wildly painful beauty regimen.
I've been stung by
bees
. It's a thousands of years old treatment called apitherapy.
"I've been stung by bees. It's a thousands of years old treatment called apitherapy," said the 43-year-old actress. "People use it to get rid of inflammation and scarring. It's actually pretty incredible if you research it. But, man, it's painful."
Apitherapy, used by Austrian physician Philip Terc, is also known as bee therapy. According to the website Apitherapy.com, "As a philosophy, it is a form of harmony between the individual and the environment."
The combination of bee venom, pollen, propolis, honey, royal jelly and beeswax along with essential oils are used for the treatment of different ailments. Though not FDA approved as a form of treatment, it is said to treat burns, rheumatoid arthritis, multiple sclerosis, tumors, and bacterial illnesses. 
The self-proclaimed "guinea pig" has tried alternative forms of medicine such as acupuncture and wants to try cryotherapy. She has also shunned other forms, including sound baths.
"Might be too hippie-ish even for the likes of me. It's some new healing modality. I might not be able to handle it," said Paltrow in reference to sound baths. 
For the "Avengers" actress, life is all about a balance—a stance ten years in the making.
"I think I see now that life is really a balance. And it's great to eat nutrient-dense organic food, if you can. It's also really great to drink a vodka and have French fries," said the mom of Apple and Moses. "Your metabolism does slow as you get older, though. If I have to get into tiptop shape, I have to be more careful. But I also don't seem to care as much as I did."