KADUNA, Nigeria—The Nigerian military is hunting for gunmen who attacked its premier defense academy early Aug. 24, killing two, wounding one, and abducting another.
Security analysts described it as a "humiliating attack" on the Afaka Barracks of the Nigeria Defense Academy (NDA), located in the Igabi Local Government Area (LGA) of Kaduna state, central Nigeria. Two mid-cadre officers, Lt. Cmdr. Wulah and Flt. Lt. Okoronwo, were killed.
Maj. Christopher Datong was taken hostage while 2nd Lt. Onah escaped with gunshot wounds, according to NDA spokesman Maj. Bashir Muhd Jajira.
Major Abducted
Whether Datong survived the attack is disputed. Some online media reports claimed the kidnappers had reached out to the NDA authorities asking for a ransom of 200 million Nigerian naira (about $486,000). Others have reported that he was killed. Neither the NDA nor the family of the kidnapped officer was willing to give an official clarification by Aug. 25.
However, a close family friend to Datong's family, who spoke exclusively to The Epoch Times in Kaduna on Aug. 25 and requested her name not be mentioned for fear of reprisal, said the major was alive and had spoken to his wife on Aug. 24.
"The kidnappers called the wife of the major on Tuesday afternoon and they gave Datong the phone and he spoke to his wife and told her he was alive," she said.
"But within some minutes social media started reporting that he has been killed and his body dumped by the road. No one has shown us any corpse. [The wife] cried and called the NDA commandant when people started calling her to tell her sorry after they read it in the social media.
"[The commandant] told her to disregard the rumor and said that the NDA was doing its best to get him out alive."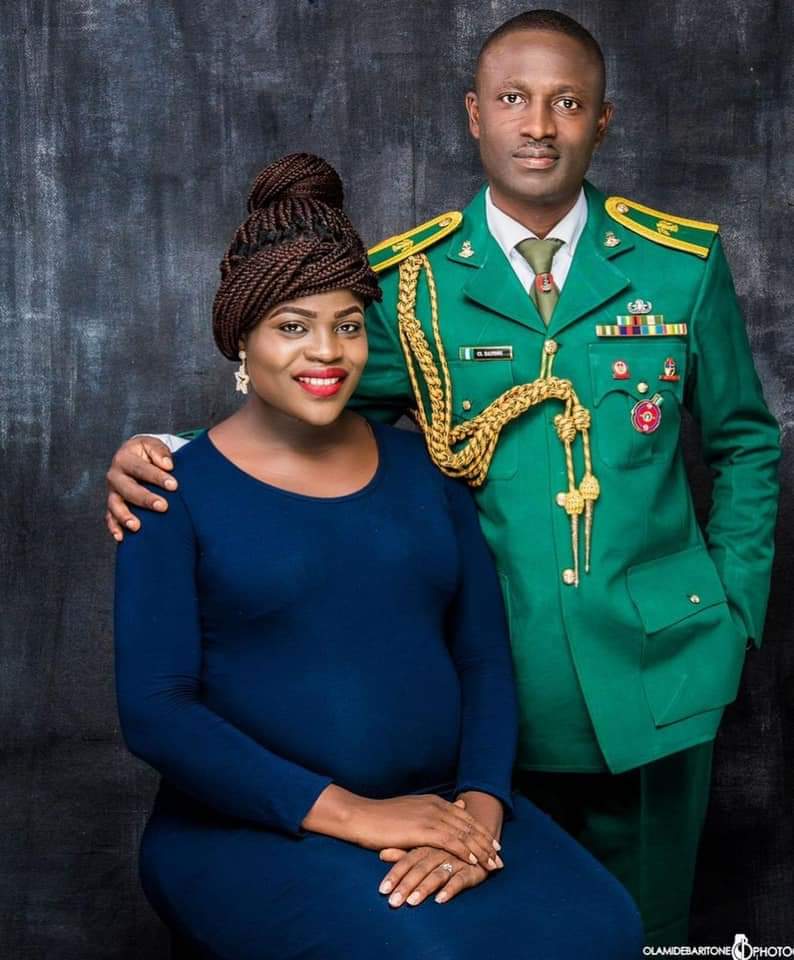 An Aug. 24 statement signed by Jajira read: "The security architecture of the Nigerian Defense Academy was compromised early this morning by unknown gunmen who gained access into the residential area within the Academy in Afaka. During the unfortunate incident, we lost two personnel and one was abducted.
"The Academy in collaboration with the 1Division Nigerian Army and Air Training Command as well as other security agencies in Kaduna state have since commenced pursuit of the unknown gunmen within the general area with a view to tracking them and rescue the abducted personnel."
The NDA is Nigeria's equivalent of the U.S. Army's training academy West Point and has produced virtually all the commissioned Nigerian military officers and others from several African countries since 1964.
It's built on an expansive, well-fenced area of around 2,500 acres, 10 miles from the city of Kaduna.
It's isolated from the town by fields on all sides, especially on its western flank where bandits and violent criminals have captured thousands of hectares of areas and made them ungovernable spaces. In conjunction with the military training of cadets, it's also a high-profile university that offers doctorate degrees.
Defense Experts Decry Incident
The attack was "a humiliating incident on the face of the Nigeria military," according to retired Col. Albehu Gora, a security consultant and public analyst, who spoke to The Epoch Times from Abuja.
The retired Nigerian army colonel, who was deployed to Liberia and Sudan in the 1990s, said: "The invasion of Afaka NDA barracks is a huge humiliation to the Nigeria military as an institution and an insult on all of us who passed out from that school.
"The brazen nature of the attack is like a man confronting a moving train and getting away with it.
"It shows you that under the present government, security has become so compromised that anything is possible.
"The Nigerian defense structure needs total overhaul and citizens must wake up and speak."
David Otto, an international counter-terrorism consultant, told The Epoch Times that the incident represents a humiliating national security breach on a critical institution that trains the elite forces of the Nigerian military.
"If 'unknown gunmen' can penetrate the perimeter of such a high-value target, assassinate military officials, and abduct another successfully then questions must be asked of the leadership command on how such a breach could happen undeterred," he said.
"It is difficult to comprehend that such a breach and attack could have happened without insider collaboration and help."
Kaduna Schools Targeted by Bandits
The Defense Academy is only the latest of a string of bandit raids on Kaduna universities. On March 11, armed men broke through the fence of the Federal School of Forestry in Afaka, close to NDA, and kidnapped 39 students. They were held for 40 days until a ransom was paid.
Greenfield University, 18 miles from Kaduna on the major road to Abuja, Nigeria's capital city, was invaded by armed Fulani bandits and 20 students kidnapped. To press their demands, the kidnappers murdered five of the students, and after 42 days in captivity, $437,400 was paid before they were released.
Bethel Baptist Academy, Kujama, about five miles east of Kaduna city, was invaded by armed Fulani bandits and 121 students abducted. So far, 56 students have been released after a reported total sum of 100 million naira ($243,013) was paid. As of Aug. 25, 65 of the school children were still with their abductors.
Past Assault on Barracks
The Aug. 24 attack wasn't the first time in recent months that a military barrack was attacked by unknown gunmen in Kaduna state. In June, Nigerian media had reported an attack launched by "unknown gunmen" at the Army Barrack of the Command Staff College, Igabi LGA of Kaduna state, where mid-cadre officers are trained for promotion to senior military officers. The attack took place on June 23, around 2 a.m. and the attackers were said to have rustled hundreds of cows belonging to the military personnel serving there.
President Muhammadu Buhari assured Nigerians on Aug. 25 that the attack on NDA would move his administration to end kidnapping and terrorism in the country faster than planned.
Special media adviser to the president Femi Adeshina signed a statement Aug. 25 titled "Attack on NDA Won't Dampen Resolve of Our Military to Bring Decisive End to Criminality."
"The attack launched on the facility of the Nigerian defense Academy (NDA) on Tuesday, rather than throw a dampener into the morale of our armed forces as it is intended to, will buoy their determination to make a decisive end of criminality in the country," the statement read.