Police are hunting for a suspect who shot and killed an officer outside the headquarters of a Mississippi police department.
The identity of the suspect is unknown, according to local reports, and the officer's name has not yet been released.
The officer was in uniform, but off-duty, in the parking lot of the building when a gunman approached and shot him multiple times before fleeing, reported WLOX.
The suspect, who is still at large, is described as a thin man between 5-foot-7 and 5-foot-10 tall, wearing high-top sneakers with red caps, blue navy shorts, a black T-shirt, and a rolled up skull beanie.
Police have released images of the suspect.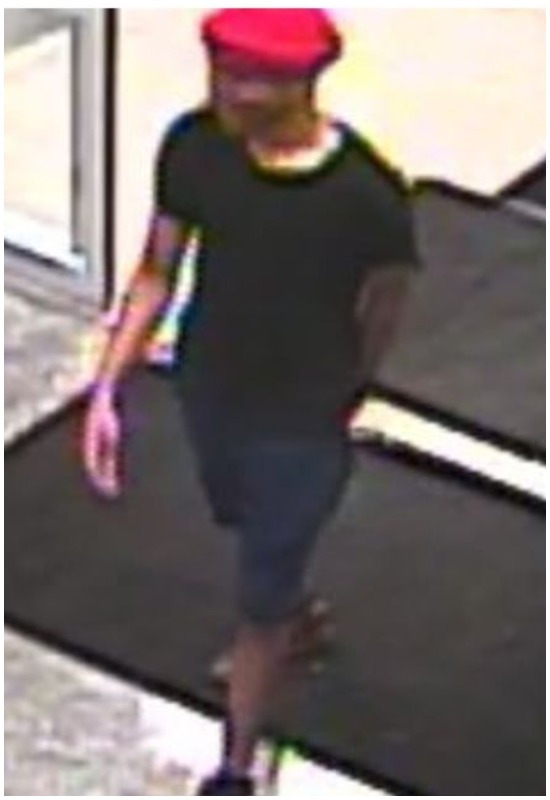 According to The Associated Press, a law enforcement helicopter has been flying over Biloxi in search of the suspect.
The officer was rushed to hospital after the shooting, but was pronounced dead in the emergency room.

According to AJC, the shooting occurred around 10:30 p.m. on May 5, outside the Lopez-Quave Public Safety Center on Porter Avenue, where the headquarters for the Biloxi Police Department is located.
According to USA Today, last year 144 law enforcement officers died in the line of duty in the United States.
Another officer was shot and killed over the weekend in Mooresville, North Carolina.
K9 Officer Jordan Harris Sheldon, 32, was shot during a routine traffic stop on May 4, according to a police statement, and later died from his injuries.
In the wake of the loss of Officer Sheldon, we'd like to salute his K-9 partner, Ramon. Ramon is a two-year-old Belgium Malinois and served with Officer Sheldon at the Mooresville Police Department.

Posted by Mooresville Police Department on Sunday, May 5, 2019
The suspect fled the scene and was tracked down to a nearby apartment, where police said they found him dead from a self-inflicted gunshot wound, according to a police report.
The gunman was identified as 28-year-old Michael Aldana of Mooresville. He had been known to police, but not for any violent acts, reported The Associated Press.
"This isn't a number for us. This is a real person. And we're heartbroken. The pain and sorrow that we feel is—can't express it," Mayor Miles Atkins said.
Mooresville is a town about 30 miles north of Charlotte.
The police department posted pictures of floral tributes to the fallen officer, placed on top of a patrol car after a procession to the fallen officer.
"We're very grateful for the support we've been shown during this difficult time," wrote the department in a Facebook message. "Thank you to everyone who has stopped by and paid their respects.