Gung Hay Fat Choy: Chinese New Year History and Customs
February 3, 2011 2:38 pm Last Updated: October 1, 2015 5:47 pm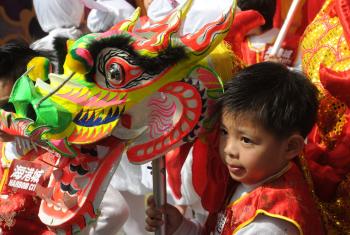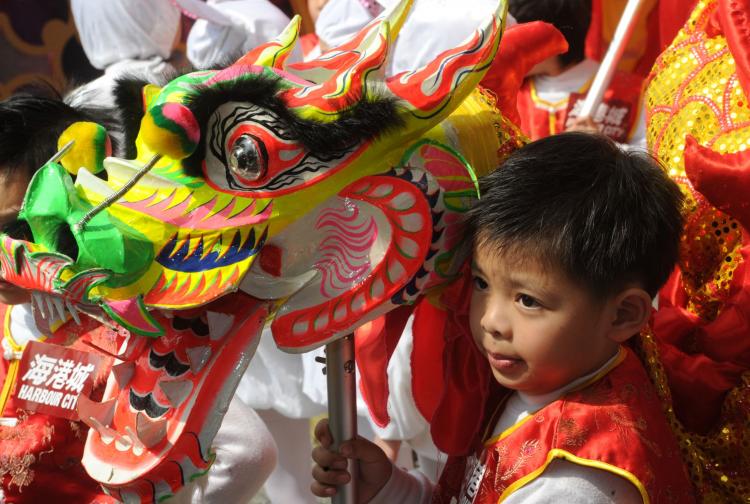 If someone wishes you a "Gung Hay Fat Choy" today, don't be insulted: they are just wishing you a prosperous Chinese New Year!
[See photos of Chinese New Year celebrations from around the world here.]
The date of the Chinese New Year changes every year on the Gregorian calendar. For 2011, it's on February 3.
"Gung Hay Fat Choy" is the Cantonese iteration of a popular Chinese saying uttered across China and members of the Chinese diaspora every Lunar New Year. In Mandarin, it's "Gong Xi Fa Cai."
Or, alternatively, say, "Xin Nian Kuai Le" or "Xin Nian Yu Kuai," which is "Happy New Year" in Mandarin Chinese.
History and Traditions
Chinese New Year is one of their most important holidays to Chinese. It's one of the few times of a year where whole families reunite to revel in food, fireworks, and frolicking.
The origin of the Chinese New Year is most closely tied to an ancient beast named Nian, who terrorized the country every New Year's Eve, trying to feed on villagers.
That's where the tradition of fireworks came from: Legend has it that the Chinese would scare Nian the beast away with fireworks. The morning after, they would celebrate that they had successfully gotten rid of Nian.
The most common food eaten on Chinese New Year includes dumplings, rice cakes, and fish—which is a Chinese homophone of the word "abundance."
Family, ancestors, and the divine all play an important role in Chinese New Year celebrations. Younger generations politely and respectfully call, greet, and wish the older generations a Happy New Year. Holiday observations include paying tribute to deities and honoring ancestors.
Dragons and lions are also prominently displayed, as they are considered powerful animals to drive away bad spirits and demons.
Oh, and we can't forget the kids' favorite part of Chinese New Year: red packets, filled with money, that children usually receive from adults.