A gun store in Arizona launched a special on AR-15s following former Texas Rep. Beto O'Rourke's vow to outlaw the guns if he was elected president.
"We're gonna take your AR-15, your AK-47," O'Rourke said during a 2020 debate on Sept. 12, a year after he said any gun bans would let gun owners keep their guns.
Alpha Dog Firearms in Arizona used O'Rourke's vow to sell guns, running a $349.99 deal on AR-15s.
The company said in a statement on Facebook that the guns sold out in less than four hours.
"We're trying to process the orders and work on getting more special deals for our good friend gun grabber Beto," the company added.


On its website, the store has a section full of "Beto Specials."
If customers use the promo code "BETO" when buying various guns, they'll see discounts up to $200. While the AR-15s sold out, the special is still running for several AK-47s, including Century Arms VSKA 7.62 x 39 mm.
Facebook users hailed the deals.
"He is going to turn out to be a better gun salesman than Obama! Keep up the good work! Keep those manufacturers cranking!" one wrote, referring to firearm companies seeing higher sales just before and after former president Barack Obama was elected.
According to the National Shooting Sports Foundation, a trade association for the gun industry, more than 16 million AR-15s were sold to Americans by 2018."
The gun is "one of the most commonly-owned firearms in America," the foundation said on its website, referring to it as "America's rifle."
"Given American history, and history of the modern sporting rifle, politicians who say the AR-15 is a 'weapon of war' civilians shouldn't be allowed to own are ignorant of our history or are lying. Historically, Americans have always owned similar gun types to those used in the military," it added.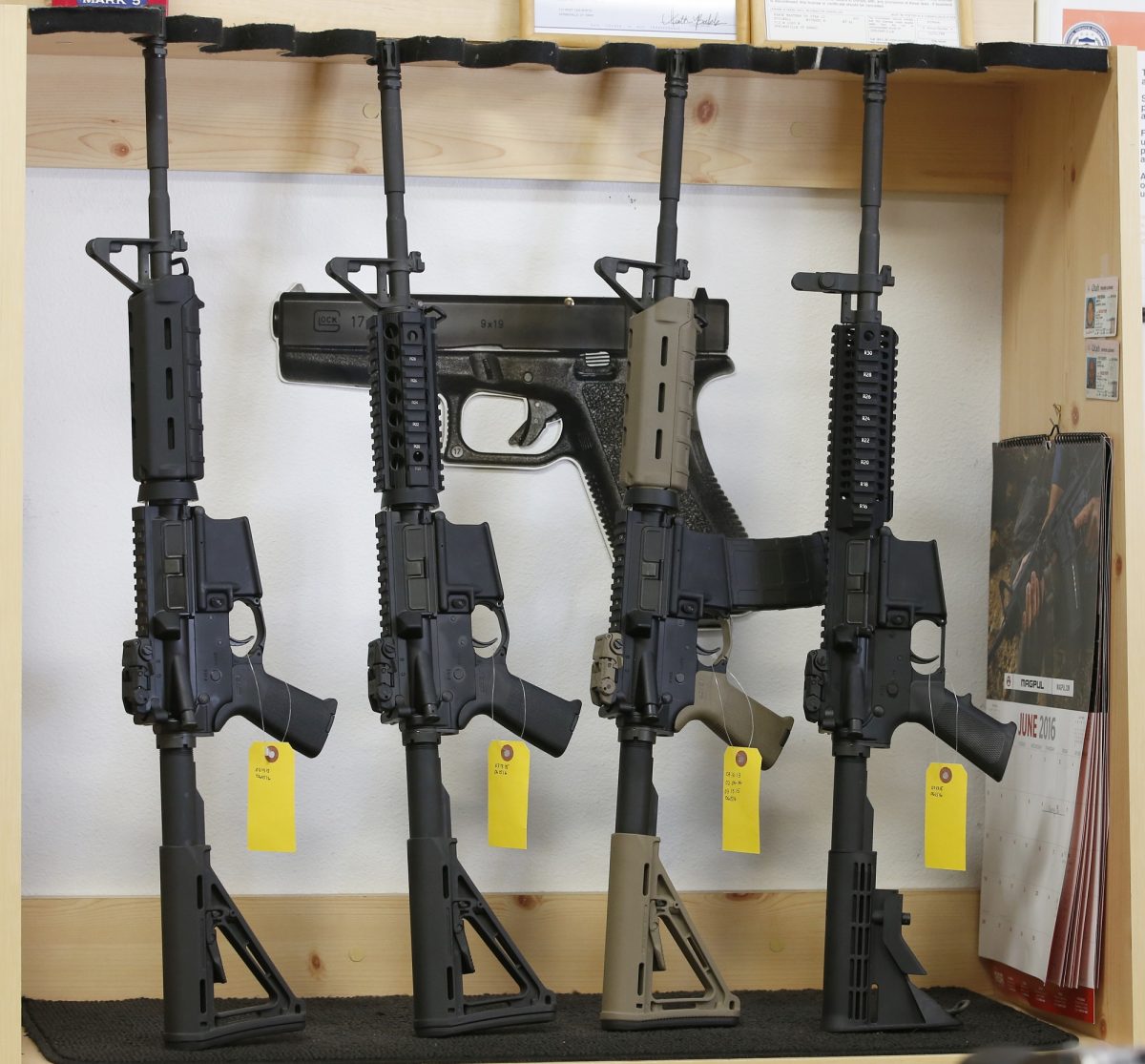 During his declaration against AR-15s and AK-47s, O'Rourke, a Democratic presidential candidate, alleged that both were designed as military weapons.
At the Sept. 12 debate, O'Rourke was answering a question on whether he'd force Americans to give up their guns.
"I am if it's a weapon that was designed to kill people on the battlefield. If the high-impact, high-velocity round, when it hits your body shreds everything inside of your body—because it was designed to do that—so that you would bleed to death on a battlefield. And not be able to get up and kill one of our soldiers," he said.
He recalled the mother of a 15-year-old girl he met in Odessa, Texas, after the mass shooting there. The girl was shot by a man wielding an AR-15.
"That mother watched her bleed to death over the course of an hour because so many other people were shot by that AR-15 in Odessa and Midland, there weren't enough ambulances to get to them in time," he said.
That's when he said the "hell yes" phrase, adding, "We're not going to allow it to be used against our fellow Americans anymore."