BEVERLY HILLS, Calif.—A gun store owner in Beverly Hills is seeing a growing number of customers lately—from celebrities to university students—who are terrified by the increase of crime in the area.
Elias Chalhub, owner of Bear Arms Defense, said his shop stays busy from 8 a.m. to 10 p.m. every day.
"It's been a steady increase since the summer," Chalhub told The Epoch Times. "There's a palpable fear of violent crime. … People are in the store every day, all day, looking for home defense weapons and business defense weapons."
Locals are "absolutely terrified" by the uptick in robberies targeting wealthy and celebrity residents, according to Chalhub.
The city was also shaken after the December shooting death of philanthropist Jacqueline Avant, wife of famed music executive Clarence Avant, who was killed during a home invasion robbery. Criminals have also targeted shops in the area with "smash-and-grab" burglaries.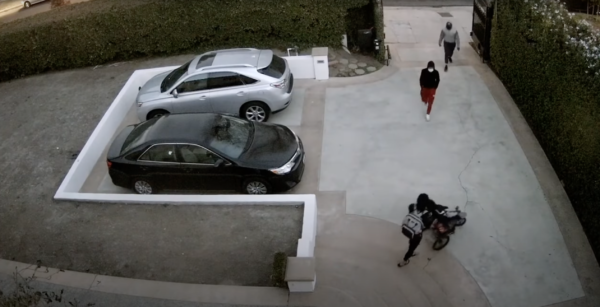 "I've lived in Los Angeles for 28 years and have seen a couple of different crime waves," Chalhub said. "This is unlike anything I've ever seen."
The store sells a variety of self-defense gear and approaches the process differently, he said.
Instead of offering a wall of guns for customers to choose from, they talk to their customers to find out what will work best for them. Sometimes that means purchasing pepper spray, bear spray, batons, or other nonlethal weapons. The store also carries remote-control pepper spray, he said.
Bear Arms Defense has two armed security guards stationed at the store to instruct buyers on safe firearm handling.
The store also offers a gun safety class for first-time gun owners on the first and third Saturday each month, taught by active military personnel or an active-duty law enforcement officer.
"We get a lot of celebrities," Chalhub said. "You'd recognize all their names."
They've also seen reality stars, tech executives, and University of California–Los Angeles students, he said.
"We outfitted the entire staff that runs the café in the building," he said.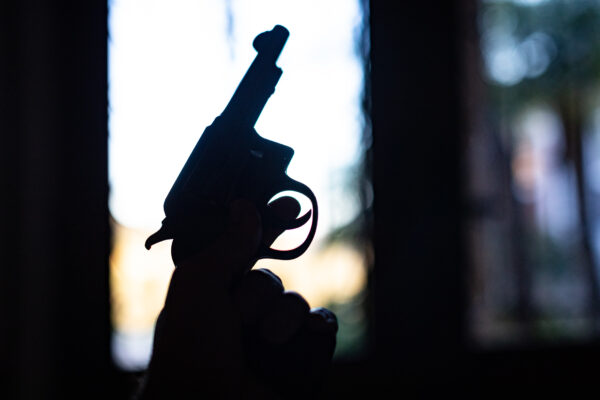 In 2018, a University of California Firearm Violence Research Center study found that there were about 4.2 million gun owners in the state and 20 million firearms. That was about 14 percent of the population.
By 2021, the number of firearm owners in the state increased to about 28 percent, according to statistics published by the Pew Research Center.
"What we do know, based on the information that we have read, is that in California there are hundreds of thousands of new gun owners," Executive Director Sam Paredes of Gun Owners of California, told The Epoch Times. The organization is the oldest pro-gun political action committee in the United States.
Women account for a large portion of those new sales, he said.
"The information we have seen indicates that over 50 percent of [new gun owners] are actually women," Paredes said. "If you look at the total again, more than 50 percent of the new gun owners are African American and Hispanic."
In speaking with gun dealers throughout the state, Paredes said the numbers of buyers are flying off the charts, sparked by crime reports and the news that law enforcement was spread too thin.
In Los Angeles, gun sales began to jump when media reports first started showing videos of the riots taking over other cities, followed by the news that organizers were moving riots into the suburbs, Paredes said.
Purchases face two hurdles in California, according to Paredes. The availability of guns in the state is limited, as are the types of guns residents can purchase.
State regulations have banned some firearms and knives and imposed restrictions on stun guns, laser scopes, silencers, and armor-piercing bullets.
The LA City Council also banned ghost guns in 2021, which are untraceable firearms built from components bought online or produced by a 3D printer.
First-time firearm owners were surprised to find an abundance of gun regulations in California, such as background checks, waiting 10 days to buy a gun, and passing a written test before making a purchase, Paredes said.
"It's definitely changing the perspective on gun ownership for a lot of people who are gun owners—and I'll tell you this, most of them are not Republican," Paredes said.
Finding ammunition continues to be a problem. California has strict rules for buying ammunition, including background checks and a registry.
"Manufacturers in the United States are working heroically to increase their volumes to meet their demand," Paredes said. "It still might be a couple of years before we find some level of normalcy."
The cost of firearms is also increasing, which might impact the lower-income population and the ability to buy a weapon, Paredes said.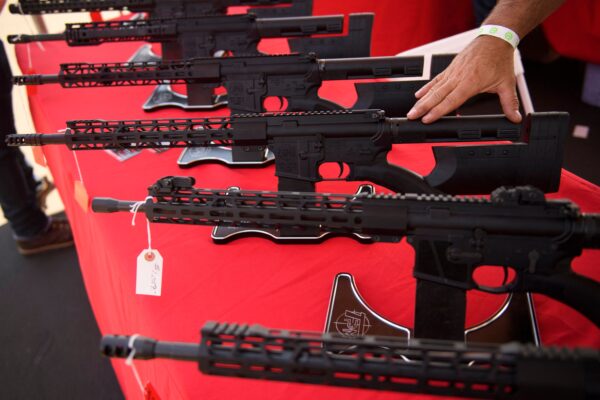 Local law enforcement has also seen an increase in people who want to carry concealed weapons.
Los Angeles County Sheriff's Department created a new Concealed Weapons unit last year to process hundreds of pending applications.
According to Sheriff Alex Villanueva, the department added a supervisor sergeant to the unit to work on the backlog of 278 permits. The department has received 8,605 applications and issued 2,085 concealed weapon permits since Villanueva took office in 2018, he said on Jan. 12.
"We're well on the way to clear up the backlog, so we can get it turned around," Villanueva said.
Usually, permits take between two and 90 days to process. Now they take about 180 days with the high volume of applications and staff shortages, which Villanueva said was "unacceptable."
According to the latest numbers, California was home to 121,000 concealed weapons permit holders, or about 0.3 percent of the population, according to the U.S. Concealed Carry Association, a concealed weapons rights organization.