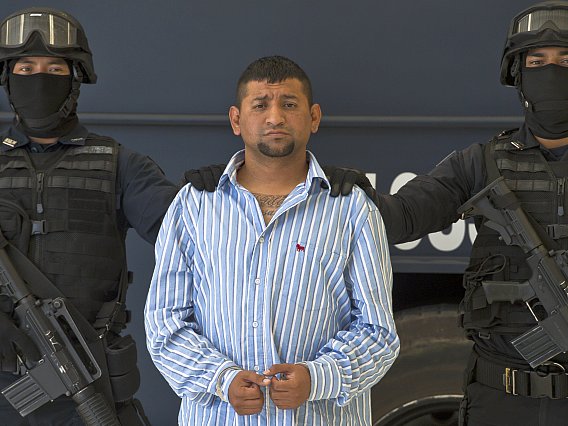 A boss in the powerful Gulf cartel, who was believed to be in charge of the organization's drug sales in the state of Nuevo Leon, was captured in northern Mexico, officials said Monday.
David Rosales Guzman was captured Saturday after unsuccessfully attempting to flee police and now faces kidnapping, extortion, murder, and other charges, the Public Safety Secretariat said in a news release. Weapons and drugs were also seized at the time of arrest.
"It is known that David Rosales Guzman was put in charge by the Gulf cartel of taking on the Los Zetas criminal organization in the state of Nuevo Leon," a statement from the agency reads.
Guzman is "considered suspect of multiple murders, kidnappings, extortion, and attacks," including the killings of two men whose bodies were recently found hanging from a bridge in the city of Monterrey.
Guzman, who was known as the "Devil's Commander," also had a major hand in "coordinating and ordering murders of members of rival gangs, running extortion against bars and nightclubs, and distributing drugs," the statement added.
The Epoch Times publishes in 35 countries and in 19 languages. Subscribe to our e-newsletter.