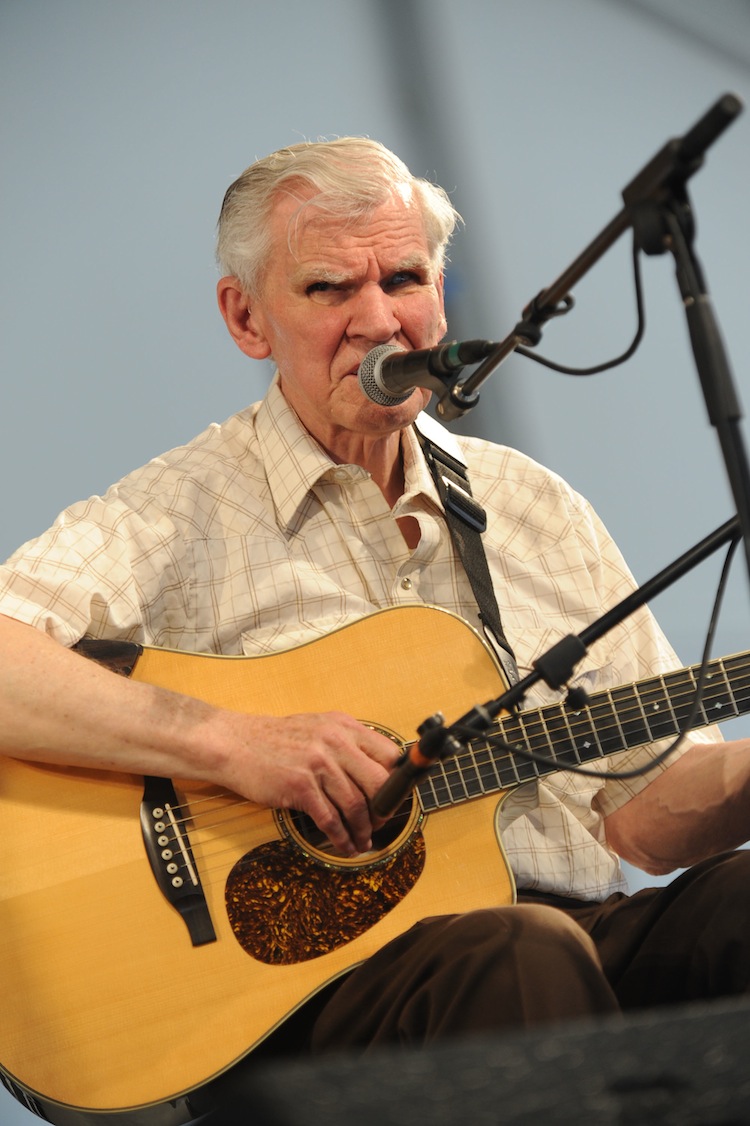 The 89-year-old folk legend Doc Watson remains in critical condition at a North Carolina hospital following a colon surgery last week, his management company said.
The company, Folklore Production International, posted an updated on Tuesday on its website saying that Watson "has somewhat deteriorated this morning."
Watson, remaining in the hospital's intensive care unit, underwent a surgery on Thursday at Wake Forest Baptist Medical Center to remove a blockage in his colon. His family was called to his bedside on Sunday after Watson "had a difficult day, but seems to have pulled through OK."
The company said that while Watson's family understands and appreciates interest from Watson's friends and well-wishers, they would appreciate privacy during this "trying" time.
Born Arthel Lane Watson in Stoney Fork Township, N.C., Watson was blinded from an eye infection as a baby. Watson, a Grammy-winning musician known for his flatpicking and fingerstyle technique on the guitar, toured with his son Merle before he died in a farming accident in 1985. Afterwards, he has played at an annual festival known as MerleFest in his son's honor.
Watson has won seven Grammy awards and a Grammy Lifetime Achievement Award. He was selected for the North Carolina Music Hall of Fame in 2010.
The Epoch Times publishes in 35 countries and in 19 languages. Subscribe to our e-newsletter.