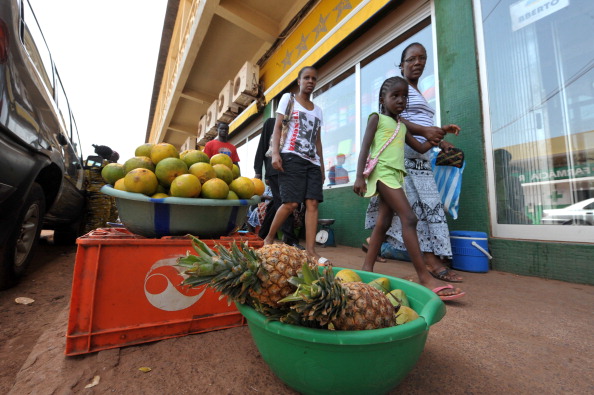 ECOWAS, the regional West African bloc, announced sanctions on Guinea-Bissau after talks broke down between the bloc and the ruling military junta that recently seized power.
The Economic Community for West African States, or ECOWAS, said the economic sanctions target members of the junta in the tiny coastal state of 1.6 million. It is known for being a strategic area used by drug cartels for trafficking. 
"The sanctions regime which went into effect by midnight," ECOWAS said in a statement released on Monday.
The country has been run by the military since the coup on April 12, just ahead of scheduled presidential elections. 
ECOWAS noted the coup "disrupted the political process to elect a replacement for President Bacai Sanha who died in January."
Last week, during a summit in Abijan, the capital of Nigeria, ECOWAS leaders told Guinea-Bissau it had three days to make a written commitment to restore constitutional rule. It added that elections should be held within the next year.
In a meeting earlier this week in the Gambian capital of Banjul, ECOWAS leaders "concluded that it was fruitless to continue [holding talks] as it became obvious that the head of the military junta was not willing to negotiate and clearly prefers to face consequences," according to a statement.
The soldiers rejected ECOWAS's demand for new elections and for reinstating interim President Raimundo Peria, who was arrested. Soldiers also arrested Carlos Gomez Junior, the frontrunner in the country's scuppered elections. Both men were released on Friday, Reuters reported.
An official with the regional bloc told Reuters that the leader of the coup, who has not been named yet, is Army Chief of Staff General Antonio Indjai. The junta, however, has claimed that Indjai was removed from power during the coup.
"The junta delegation was repeatedly calling Indjai during the talks to get guidance on what to do," the ECOWAS official, who wished not to be named, told the news agency. "It was very frustrating, but (it) made clear who was in charge."