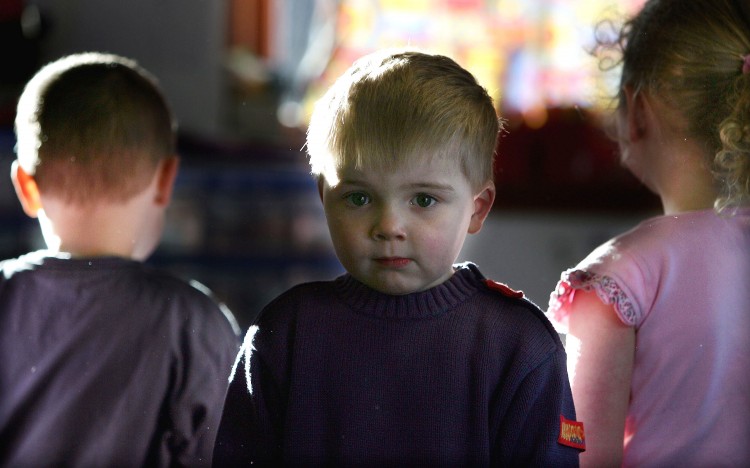 DUBLIN: The Irish National Longitudinal Study of Children published a report on Thursday from the study on how families matter for children's social and emotional well being. The report was launched by the Minister for Children and Youth Affairs, Ms Frances Fitzgerald, TD, at an event in Dublin Castle. While the findings suggest that from 15 to 20 per cent of Irish children have significant emotional or behavioural problems, these numbers are broadly in line with international figures, according to The Irish Times.
The study – How Families Matter for Social and Emotional Outcomes of 9-Year-Old Children – explores how children in Ireland are faring in their development. It examines the links between what goes on within the family, such as parenting, the quality of the parent-child relationship, parental depression and marital satisfaction, and children's social and emotional development. The report also looks at the extent to which children's outcomes differ according to family structure and social class background. 
The findings are based on data from the first round of interviews with 8,500 nine-year-old children, as well as interviews with their parents, teachers and principals. Interviewing took place from September 2007 to June 2008. 
Speaking at the launch, Ms Fitzgerald said: "The report confirms what we already know: the quality of family relationships and factors within the home impact hugely on children's development. Good parenting is crucial for children's outcomes, and that is why this government is committed to helping parents ensure their child gets the best start in life."
The report author, Dr Elizabeth Nixon, who is a lecturer in Developmental Psychology at Dublin's Trinity College, said: "Children display individual differences in their risk of experiencing social and emotional problems. Some of this risk may be due to the child's nature, but what goes on within the family has a very important role to play. The quality of parent/child relationships and, in particular, children's conflict with mothers and fathers, represents a significant risk for their psychological well being. Children can also be affected by other things that happen in the family, such as maternal depression, marital dissatisfaction, and economic disadvantage, but children can be buffered from the potentially negative influence of these factors if a positive parent/child relationship can be maintained."
Growing Up in Ireland is a government funded study following the progress of almost 20,000 children and their families—a child cohort of 8,500 children interviewed at nine years and thirteen years of age, and an infant cohort of 11,100 children participating at nine months and three years of age. The study is being conducted by a consortium of researchers led by the Economic and Social Research Institute (ESRI) and Trinity College Dublin.
More information is available on the study's website: www.growingup.ie