With less than a week before New Year's Day, a growing number of cities and municipalities have decided to shutter celebrations due to the spread of the Omicron coronavirus variant, despite the strain showing milder symptoms and fewer hospitalizations.
New York's iconic New Year's celebration will go ahead as planned, but will be reduced in scope, according to outgoing Democratic Mayor Bill de Blasio. Revelers will have to wear masks, show proof of vaccination, and practice social distancing measures.
The 2020 New Year's Eve in New York celebration was far more subdued, with just a few dozen people invited to Times Square. Many were first responders or health care workers.
In 2021, the German cities of Berlin, Frankfurt, and Munich have canceled fireworks celebrations and have prohibited large gatherings due to the Omicron variant. Celebrations have been canceled in Paris, Rome, London, New Delhi, and Edinburgh, Scotland.
"Due to the surge in Covid cases, we've taken the difficult decision to cancel our NYE [New Year's Eve] event in Trafalgar Square," London Mayor Sadiq Khan wrote on his Twitter account. "The safety of all Londoners must come first."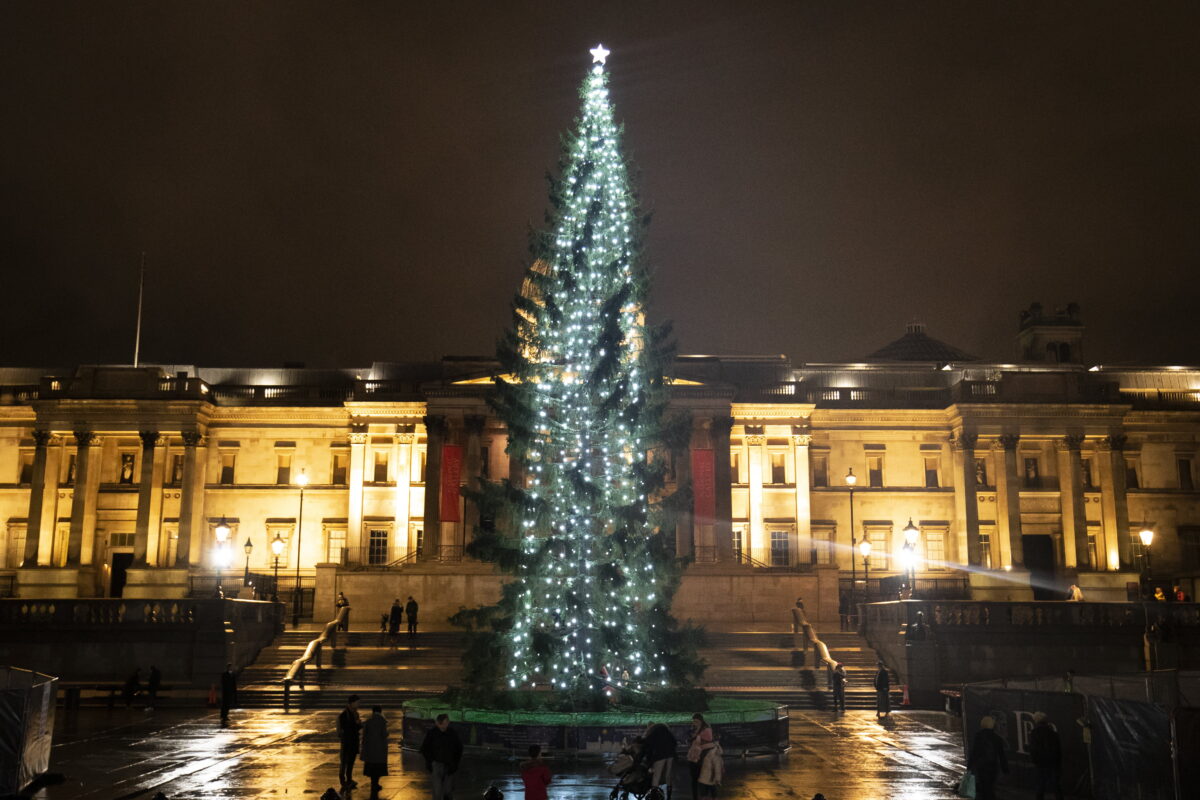 There will also be no fireworks show over the Acropolis in Greece, Greek Minister for Health Thanos Plevris said at a recent news briefing. All public Christmas and New Year's Eve 2021 celebrations have been canceled in Greece, according to Plevris.
While the Omicron variant has spread quickly throughout the United States and the world since it was discovered in November, more than a dozen deaths associated with the variant have been reported worldwide. Two new UK studies suggest that the variant appears to be milder than the Delta strain, while health officials in South Africa and elsewhere have reported fewer hospitalizations and less severe symptoms.
Weeks after Omicron cases were confirmed in Germany, the country's health agency confirmed its first death related to the variant. The individual was between the ages of 60 and 79, Germany's Robert Koch Institute stated.
U.S. Centers for Disease Control and Prevention (CDC) Director Dr. Rochelle Walensky said recently that in some parts of the United States, the Omicron variant makes up about 90 percent of COVID-19 infections.
In addition to New York, other cities around the world still plan to host New Year's Eve events.
Bangkok will hold celebrations with restrictions, including requiring people to be vaccinated, tested within 72 hours, and registered for the event to attend, while reports state that Cape Town, South Africa; Dubai, United Arab Emirates; Las Vegas; Taipei, Taiwan; and Sydney will proceed with their celebrations, albeit with caveats in some of the cities.