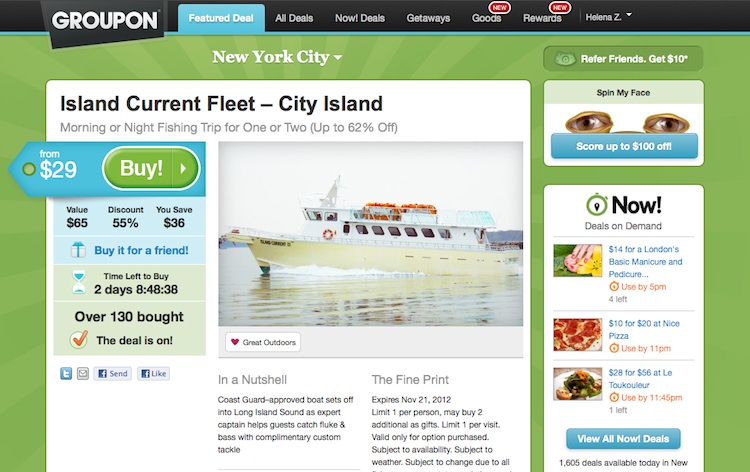 A day after announcing narrowing loss for this year's first quarter, Groupon Inc.'s stock surged as much as 27 percent to $14.93 on Tuesday. Along with Mondays 19 percent increase, the shares have rebounded by over a third so far this week. 
The Chicago-based company reported an 89 percent increase in revenue to $559.3 million from January to March, compared with $295.5 million in the same period last year. The company has sharply narrowed its net loss from $146.5 million in the first quarter last year, or $0.48 per share, to $11.7 million, or $0.02 per share, this year. 
"We are pleased to report a record quarter that demonstrates our progress in unlocking the opportunity in local commerce for merchants and customers worldwide," Groupon CEO Andrew Mason said in a press release. 
The company's surge surpassed Wall Street's expectations and gave its investors hope that the company can turn its luck around. 
Groupon said that it is expecting between $550 million and $590 million in sales this quarter with its active customers expanding to 37 million as of the end of March, a 140 percent increase from a year ago. The company's technological improvements in the mobile space have pushed sales to grow, to where nearly 30 percent of Groupon's North American transactions in April were completed on mobile devices. 
Despite the recent surge, Groupon's shares still remain below its $20 initial public offering on NASDAQ.