A Florida Democrat challenging Gov. Ron DeSantis should resign after comparing the governor to Adolf Hitler, the head of a pro-Israel group says.
"This is insane, absurd, demented, sick," Morton Klein, president of the Zionist Organization of America, which describes itself as the oldest pro-Israel group in the United States, having been founded in 1897, told The Epoch Times.
State Agriculture Commissioner Nikki Fried told a local radio station last week that DeSantis is doing "what dictators do" before calling herself "a student of history" who "saw the rise of Hitler."
"In a lot of ways, yes," she added when asked if she was comparing the governor to Hitler, who launched a vicious campaign against Jews while head of Germany that resulted in the killing of some 6 million.
Klein, who is calling on Fried to resign, said the commissioner is free to criticize the governor, but her comparison "just diminishes the reality of the horrors of the holocaust."
It "shows she has both emotional and intellectual problems and she has no business being at a place of public trust, where decisions impact the public," he added.
Fried's campaign and spokesperson did not respond to requests for comment and she has not directly addressed the criticism she's faced since the recent interview.
Fried posted on Twitter on Sunday that the governor "and his anti-democratic demagoguery is a danger to our state, our country, and yes, the world." [delete]
"Choose your own historical example if you want, but it's the damn truth," she wrote.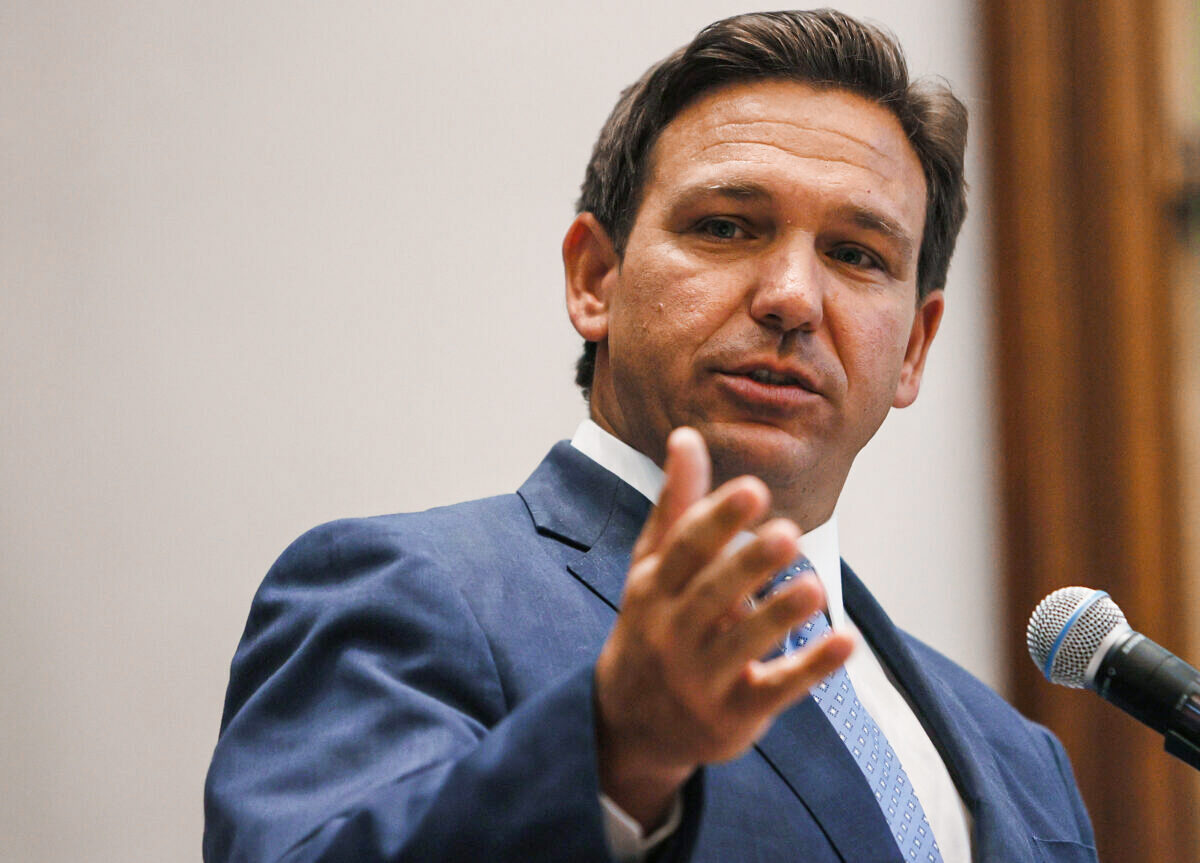 Florida Lt. Gov. Jeanette Nunez, a Republican, responded to Fried's comments by calling attention to DeSantis's accomplishments pertaining to Jews and Israel, including dedicating funding to Jewish day schools.
Christina Pushaw, press secretary for DeSantis, urged Fried to visit the Holocaust Museum "and reflect on how offensive" her remarks were.
Gabriel Groisman, mayor of Bal Harbour, said "any comparison of COVID policies to Hitler or Nazi Germany is asinine, offensive, and has no place in our society."
Republican Governors Association spokesperson in a statement Monday said Florida Democrats should condemn Fried.
"To invoke murderers like Hitler and Fidel Castro as a comparison to any elected official is disgusting and out of line," she said. "Florida Democrats up and down the ballot should condemn her rhetoric and call on Fried to do better and stop disgracing her office."
DeSantis, in his first term, is running unopposed in the Republican primary for governor. Fried faces several opponents in the Democratic primary, including Rep. Charlie Crist (D-Fla.).