A groom proudly revealed to his bride that all of the wedding decoration, including wedding favors, were bought from an online secondhand store, already used, according to Chinese news outlet Zhejiang Online. After the wife vented her anger online, responses came both chastising and praising the groom.
The two live in the Chinese city of Jinhua in Zhejiang Province. The woman, who is only identified by her user name "Sound Waves Bouncing Becomes Confusing," shared her angry comments on June 13 through Zhejiang Online, a forum specifically for their home city.
The Angry Pre-Wedding Rant
I'm so angry! My husband said yesterday that he had a surprise, I thought it would be something else.

I never would have thought that, but it turns out he gave me this huge "surprise."

He unexpectedly bought all of our wedding stuff on Xianyu: the wedding dress, wedding shoes, wedding bag, and banners.

What really made me lose it was the wedding favors, other people have used them and then turn around and sell them.

How can there be someone like this? The main thing is, he's really proud [of himself], always saying: Am I not awesome, the wedding shoes were just over 100 yuan ($15), the wedding bag is 40 yuan ($6), and so on.

I'm totally losing it.

I can not accept second-hand wedding decor, I feel other people have used it, my wedding needs to be completely new!
The woman mentioned that her groom bought the wedding decor on website called Xianyu, literally meaning "Idle Fish." Xianyu belongs to Taobao, which is China's version of Amazon.
Responses online ranged from supportive to sarcastic.
One comment supportive of the wife came from user "ffn520," who wrote: "Thriftiness is great, but for something as important as a wedding, there's no need to save so much."
Some comments were more supportive of the husband. User "Zhang Bei" wrote: "I admire your husband, [he's] pretty awesome. But back to the main topic, honesty is still honesty. [He] wasn't scheming."
User "Xu Daidai" wrote poorly of the husband: "[If he's] so afraid to spend money, [he] shouldn't get married! It's really strange that he wants to use old wedding decor. Do new people use old things? This is disrespectful to marriage, disrespectful to one's partner, how can the new marriage be joyful!"
A sarcastic comment came from user "basti," who wrote: "Have him go buy a second-hand wife, it's best if they gift a child too, that's really a way to score a good price."
Chinese Weddings
Chinese brides traditionally wear red clothing on their wedding day, but the veil is not see-through. The red clothing worn in ceremonies is unrelated to the red of the Chinese Communist Party.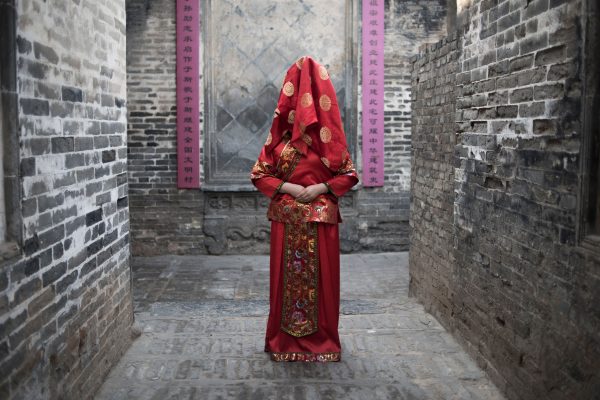 In the past, when weddings were arranged, often the couple would never even meet before their wedding day. The groom would not lift the bride's veil until after the ceremony was completed, seeing her for the first time.
Wedding favors in China are generally candy, given in small cardboard boxes in modern times. Wedding gifts are almost exclusively money. The banners included often have the bride and groom's names, as well as a character used especially for weddings, which is often translated as "double happiness."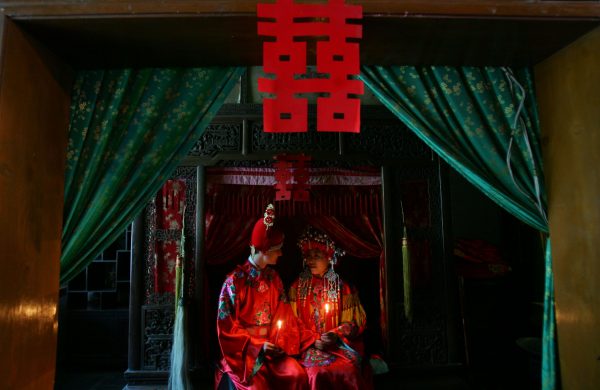 Modern weddings have turned to imitating Western culture, where the bride will wear a white wedding gown and lace veil.