A New Jersey groom is now facing charges after he allegedly sexually assaulted a waitress at his wedding reception before getting into a fight with police.
Matthew Aimers, the groom, approached the waitress, who was underage, and allegedly "asked her to go outside and make out," Fox News reported.
The unnamed waitress rejected his advances before he followed her into a bathroom and assaulted her, according to court documents.
Then, he said he would give her $100 before she broke free and left the bathroom, officials said.
"He maintains his innocence, and he looks forward to clearing his name when this is all concluded," Aimers attorney Louis Busico told Fox.
Police were later called to the reception, which was being held at a country club in Northampton Township, Pennsylvania, reported the Philadelphia Inquirer.
An employee said Aimers allegedly punched a club employee after he tried to prevent him from bringing alcohol inside the club, the paper reported.
When officers got there, he tried to fight officers before getting into a struggle. Aimers was then taken into custody.
They also found that Aimers was "pushing and punching people," according to the Inquirer.
Aimers is charged with simple assault, disorderly conduct, and resisting arrest.
At one point, he got on a bus to try and leave, prompting an officer to get on board with his Taser drawn. Aimers then kept arguing with the officer, calling him derogatory words.
He was released from custody on Feb. 6 on $350,000 bond, and his next court date is Feb. 21.
Other details about the case are not clear.
Violent Crime in the US
The number of murders and violent crimes committed in the United States dropped slightly in 2017, according to new crime statistics released in September 2018.
"Crime declined nationwide last year, consistent with our earlier analyses of 2017 data in the nation's 30 largest cities," Ames Grawert, senior counsel for the Justice Program at the Brennan Center for Justice in New York, told the Washington Times.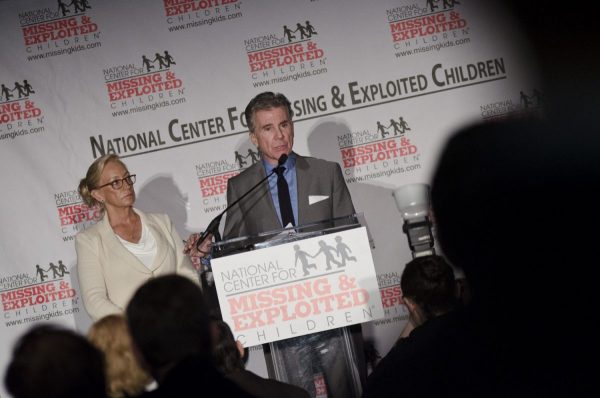 "That's the good news. The bad news is that even while crime is falling, the number of Americans incarcerated remains near-record highs. Now is the time to address the problem." The number of cases of manslaughter and murder dropped 0.7 percent in 2017 from the prior year, the report said.
Rapes rose by 3 percent and aggravated assault rose by 1 percent, but overall violent crimes dropped 0.2 percent, the report added.
In Pennsylvania, in 2017, the "violent crime rate was lower than the national rate last year at 313.3 per 100,000 residents. That includes 739 murders and nonnegligent manslaughters. The murder rate in Pennsylvania was 5.8 per 100,000 people, higher than the national rate of 5.3," Patch.com reported.
Two Pennsylvania cities were listed as "Murder Capitals of America" in 2018.
This suburban Philadelphia town is the second-worst "Murder Capital" in America, making it more dangerous than Detroit and Baltimore.

由 Radnor Patch 发布于 2018年2月13日周二
Chester in Delaware County and Harrisburg, the state capitals, were named as such, Patch.com reported, citing website NeighborhoodScout.
Chester came in second in the United States after notorious East St. Louis, Illinois. In Chester, a city of 34,000, there were 23 murders in 2016, which has the latest data. In Harrisburg, which has 49,000 residents, there were 13 murders in 2016.