Grocery Giant Loblaw to Buy Pharmacy Giant Shoppers
July 16, 2013 9:23 am Last Updated: July 17, 2013 10:42 pm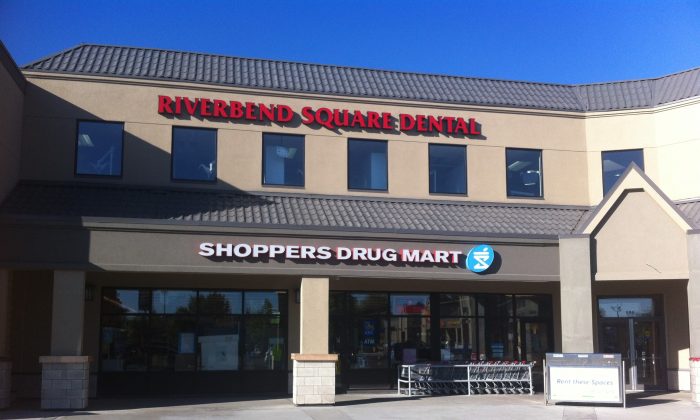 Loblaw Companies Ltd. will be purchasing Shoppers Drug Mart Corp. for $12.4 billion in cash and stock in a move that merges Canada's largest grocery store retailer with the country's largest retail pharmacy chain.
Noting that the acquisition "changes the retail landscape in Canada," Loblaw's executive chairman Galen Weston said in a statement that "this combination creates a compelling new blueprint for the future, positioning us to capitalize on important trends in society, from the emphasis on health, wellness and nutrition, to the imperatives of value and convenience."
Canadian retail stores in recent years have been under increased pressure with the presence of American giants such as Walmart and Target.
There are currently over 1,200 Shoppers store locations across Canada. Loblaw intends to operate the pharmacy chain as a separate division and maintain its name and brand. Shoppers will carry some of Loblaw's food products, and Loblaw will also carry some of Shoppers Drug Mart's products.
Loblaw president Vicente Trius said that Shoppers will continue to be led by Shoppers Drug Mart's current president and CEO, Domenic Pilla.
Shoppers also assured its customers on Twitter that it is still maintaining its Optimum rewards program.
"Our customer proposition is at the heart of this combination," Loblaw's president Trius said in a statement.
"Together, we will be able to significantly enhance the customer experience by offering even greater assortments, service, value, and convenience while preserving the unique shopping experiences that make both companies leaders in their respective segments."
Loblaw is purchasing Shoppers Drug Mart's stocks for $33.18 in cash plus about 0.6 of Loblaw common shares for each Shoppers Drug Mart common share.
The transaction is still pending shareholder approvals as well as compliance checks. The chain retailers anticipate the transaction would be completed within six to seven months.