A woman issued a warning years after husband passed away, apparently after consuming an energy drink.
John Reynolds was only 41 years old after he died from complications related to cardiac arrest. His wife, Cassondra Reynolds, blamed it on energy drinks.
She told Love What Matters: "Our lives changed forever the morning of February 5, 2011. My husband of 10 years, truly my best friend, my partner, my soulmate, the love of my life and the wonderful father to our 3 little boys went into cardiac arrest while in bed that Saturday morning. I woke up to hear him gasping. I thought in that moment, 'Is this actually happening? How is this happening?'"
She said he was healthy, worked out every day, and was generally fit. Elaborating, she said he also had a physical a month before his death, saying John had an EKG and stress test on his heart, which he both passed.
When he was hospitalized with cardiac arrest, Cassondra added that "the ER doctor was asking me all kinds of questions – 'Does he use drugs, any health issues, what, if any, medications is he on?' I told them no to all of the above and told him he just had a full physical that he passed with flying colors."
Later, doctors said that "no drugs were found but his sugar levels were sky high. They thought he had a diabetic episode." But, she said, he wasn't diabetic
After some questioning, the doctor asked Cassondra about John's lifestyle.
"I told him what he does for work, and that he worked nights. The doctor asked if he drank energy drinks," she recalled.
"I said yes, but only one a day usually on his way out the door to work. The doctor immediately said that would explain the high sugar levels he came in with, that most of those drinks were high in sugar," she added. "They then tested him and he came back with high caffeine levels. The doctor explained that it only takes one energy drink to throw off the rhythm of your heart causing a heart arrhythmia."
The doctor informed her that other medical staff members were seeing more cases where people come in with cardiac arrest events caused by energy drinks.
"His exact words were, 'people drinking these drinks are playing Russian Roulette with their lives.' I was blown away and couldn't believe just one drink could do this damage," Cassondra wrote.
For the next two weeks, John remained in the hospital and was in a comatose state.
"I was told by a team of doctors that my husband had an anoxic brain injury caused by lack of oxygen to the brain and he had very long road of recovery ahead of him and he may not ever be the same if he wakes from his coma. My husband's brain continued to seize and 10 days after he was admitted I was told he was actually brain dead and there was nothing further they could do," she noted.
Then, she said, he passed away after a few weeks.
Cassondra, months after her husband's death, said she did her own research on the popular drinks, which are generally high in sugar and caffiene
"I found that these drinks were already banned in many Northern European Countries. I learned that on top of the already high amounts of caffeine and sugar in these drinks, that Guarana breaks down into its own form of caffeine. I learned that Taurine also in these drinks has caused brain damage in lab rats," she said.
Meanwhile, several Major League Baseball teams banned their players from consuming them.
She noted: "I've learned that the DOD (Department of Defense) is discouraging our military from drinking these drinks which are rampantly consumed by our troops."
For Cassondra, the loss of John is a pain that won't go away, adding that their children will grow up without a father.
"The pain manifests in different ways with each son," she said. "Holidays, birthdays, school events are still SO difficult. My soul feels empty and half of me is gone. If by sharing our story prevents just one person from taking another drink, I can at least feel my husband's death wasn't senseless."
Energy Drink Effects
A study published earlier this year in the Journal of the American Heart Association found that caffeinated energy drinks altered the heart's electrical activity and also raised blood pressure.
An abstract of the study echoed what the doctor had told Cassondra about an increase in ER visits that have been linked to energy drinks.
"Energy drinks have been linked to an increase in emergency room visits and deaths. We aim to determine the impact of energy drinks on electrocardiographic and hemodynamic parameters in young healthy volunteers," it said.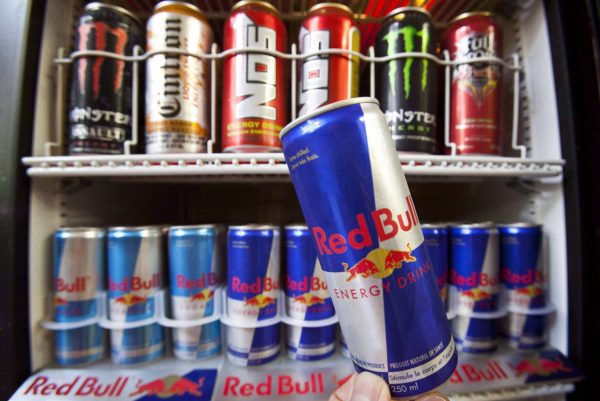 What's more, researchers added, "Energy drink consumption has been associated with cardiac arrest, myocardial infarction, spontaneous coronary dissection, and coronary vasospasm."
"Overall, the concern is that these vitamins, amino acids and herbals are often in higher concentrations than naturally in food or plants, and the effects when combined especially with caffeine may be enhanced," Katherine Zeratsky, a clinical dietitian at the Mayo Clinic in Rochester, Minnesota, told CNN earlier this year.
And Dr. John Higgins, a sports cardiologist with McGovern Medical School at the University of Texas Health Science Center in Houston, told CNN that more research is needed.
"They're sort of a black box. We really don't know a lot about them," Higgins explained.
"People need to be aware of that," he added. "For certain groups, it could be potentially dangerous, like for those under 18, women who are pregnant, people who have a caffeine sensitivity, people who don't consume caffeine on a regular basis and people who are taking certain medications, like Adderall for attention deficit (disorder)."