Gov. Greg Abbott on Tuesday said the state has bused nearly 16,000 illegal immigrants to sanctuary cities this year.
"Texas has bused over 15,900 migrants to sanctuary cities," Abbott wrote on Twitter. " … We're providing relief to local communities overwhelmed by President Biden's open border policies."
Since April, the Republican governor has transported at least 8,900 illegal immigrants to Washington, D.C., 4,900 to New York City, 1,500 to Chicago, and 630 to Philadelphia.
Late Saturday, three busloads of illegal immigrants from Texas arrived in Washington, D.C., where they were dropped off outside the Naval Observatory. Local relief agencies were on-hand to assist the estimated 110 to 130 illegal immigrants who arrived near Vice President Kamala Harris' home.
Blankets were provided for those without coats. The temperature was in the teens when the illegal immigrants arrived. Organizers quickly moved them onto awaiting buses that took them to a nearby church, where they were provided with meals and clothing.
"This is a welcome effort that we've been doing since the first bus arrived," Amy Fischer, an organizer with the Migrant Solidarity Mutual Aid Network, told WJLA News. "D.C. just continues to show up as a welcoming city that is always ready and willing to open their arms to welcome people, whether it's Christmas eve, whether its 9 degrees outside or 90 degrees outside."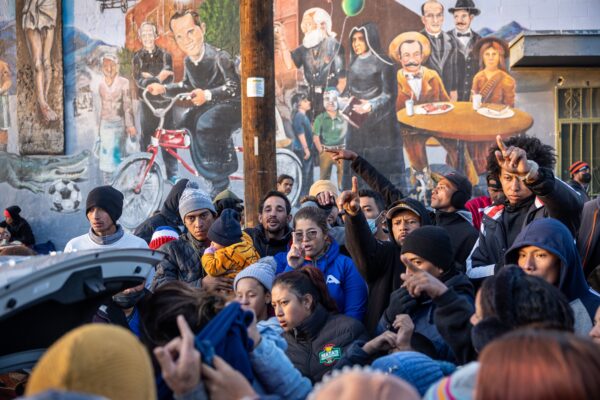 State of Emergency in El Paso
Earlier this month, Mayor Oscar Leeser (D) of El Paso, Texas, declared a state of emergency, allowing the city more resources and authority to handle the influx of border crossings.
Leeser warned last week that approximately 20,000 migrants were waiting to cross into the United States from Mexico upon the expiration of the Trump-era Title 42 program. The program allows officials to quickly expel migrants who cross the border illegally during a pandemic.
U.S. Supreme Court on Tuesday granted an emergency request from 19 Republican state attorneys general who asked the high court to defend the rule that was struck down last month by Judge Emmet Sullivan in Washington, D.C.
Sullivan was appointed to serve as a federal judge by President Bill Clinton in 1994. Title 42 will remain in place until at least spring, allowing the high court to further review the decision.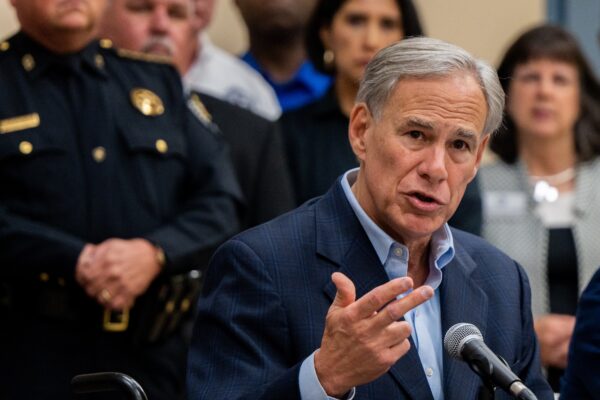 Last week, Abbott sent a letter to President Joe Biden demanding the deployment of federal assets to "address the dire border crisis, particularly in the city of El Paso," according to a news release.
"With cold temperatures gripping Texas, your inaction to secure the southern border is putting the lives of migrants at risk, particularly in the city of El Paso," Abbott wrote in his letter on Dec. 20. (pdf)
"This terrible crisis for border communities in Texas is a catastrophe of your own making. These communities and the state are ill-equipped to do the job assigned to the federal government — house the thousands of migrants flooding into the country every day," Abbott continued.
Abbott said he would continue working with authorities to protect the state from the influx of illegal immigrants and cartel activity along the border.
"Texas National Guard and Texas Dept. of Public Safety troopers use unmanned aircraft to search for trespassers along the border," Abbott wrote on Tuesday on Twitter. "We put criminal trespassers behind bars, not catch & release."