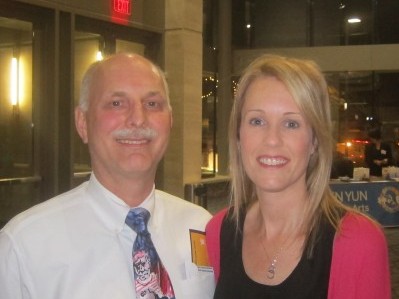 GREENVILLE, S.C.—Through classical Chinese dance and music, Shen Yun Performing Arts Touring Company portrayed the grandeur of China's 5,000-year-old rich, traditional culture, performing at the Peace Center's stage on March 1. 
New York-based Shen Yun every year "unveils an entirely new lineup of dances, songs, and musical scores. At the core of Shen Yun's performances is classical Chinese dance with China's numerous ethnic and folk dance styles rounding out the evening," according to Shen Yun's website. 
Mark Godenick, a physician, said, "It's fabulous. I enjoyed how they match the color of the costumes with the backgrounds." This was the first time seeing Shen Yun for Mr. Godenick. It was also his first time hearing singing of Chinese lyrics using genuine bel canto tenor and soprano technique. He said, "Everything was fabulous. This has been an incredible experience."
Accompanying Mr. Godenick was Michelle Larson, a nurse. She said in awe: "Oh it's fabulous. The costumes are amazing with the backdrops, and the choreography is out of this world. The music is just fabulous, it's very unique."
"It was a great show. I'm sorry it was only for one night," said Ms. Larson. "It was awesome. Awesome and fabulous."
'Very Moving'

Cindy Entrekin, a counselor, and her young daughter, Sophia, were among the audience on March 1.
"I thought it was amazing," said Mrs. Entrekin. Sophia said, "I liked it." 
Mrs. Entrekin said she definitely liked The Choice. In the dance, a young Falun Gong practitioner tries to defend other practitioners. She is brought face-to-face with her old friend who is now a policeman. He forgoes his official duty and protects them. "It was just very moving, the story behind it and the passion behind it," she said.
"It is well worth your time and money. We loved it," Mrs. Entrekin said.
'Refreshing'
Also in the audience were Kathy Burns and Philip Alex who said they really enjoyed the performance. Ms. Burns works at a modern art museum and said at intermission, "I'm really enjoying it so far because it introduces the audience to a lot of different aspects of Chinese culture. It's been really interesting.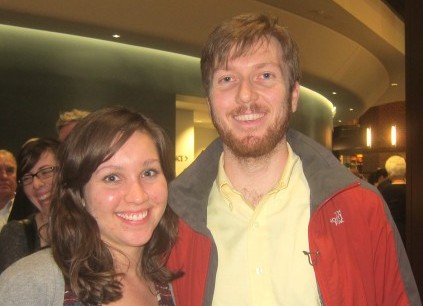 "I really like how colorful it's all been," she said. She especially enjoyed the dance Lotus Leaves, in which "the dancers' unique full-circle fans sway like lily pads in the wind, evoking scenes of a flowering lotus garden in the summertime," says the program book. 
Shen Yun's mission is to revive 5,000 years of traditional Chinese culture. Ms. Burns said it's "a cool way to learn something about Chinese culture and see a lot of really interesting dances."
Philip Alex, a German translator, said he found the culture good and refreshing. "It was a nice glimpse into Chinese culture," he said. 
Shen Yun Performing Arts, based in New York, tours the world on a mission to revive traditional Chinese culture. Shen Yun Performing Arts Touring Company will next perform in Memphis, Tenn., on March 6 and 7.
For more information visit ShenYunPerformingArts.org